The Loop
Auston Matthews scores filthy OT winner, Leafs fans go NUTS ... in Buffalo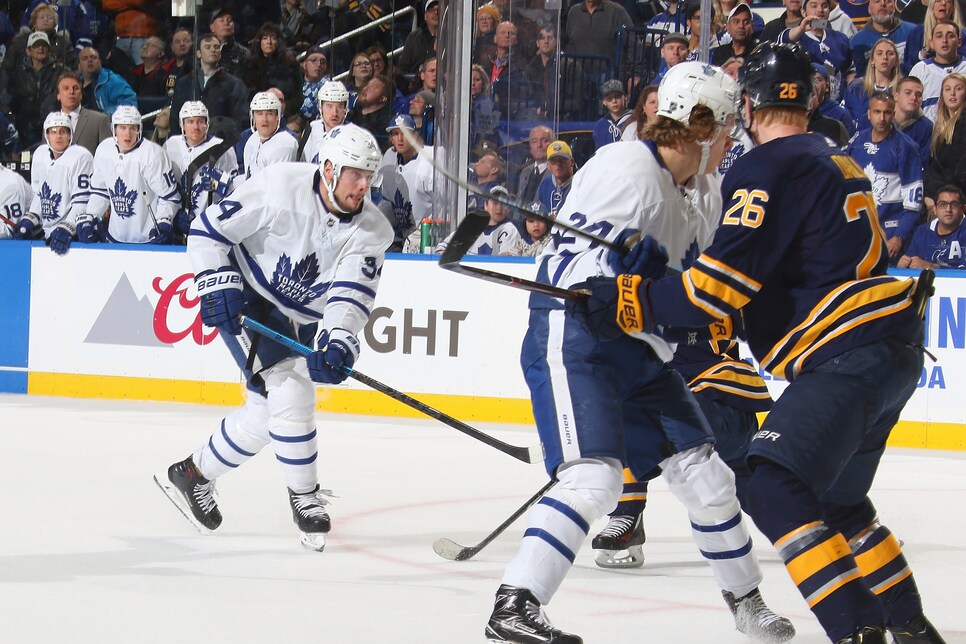 After missing a full month with a shoulder injury, Auston Matthews has returned to his peak form in the blink of an eye. He made his triumphant comeback last week at home against San Jose, a game the Maple Leafs won 5-3 with Matthews' help (2 goals, 1 assist), as well as the help of a quick-thinking equipment manager.
Three days later, Toronto went to Minnesota and kept the train rolling, winning 5-3, with one of those goals coming from the stick of Matthews. It marked their fourth straight win in a row, a streak that came right after a two-game skid featuring road losses in Carolina and Columbus. To get to five straight, the Leafs would have to go into Buffalo on Tuesday night and beat a team that just saw a 10-game winning streak end on the road last week. After dropping two more road games, the Sabres finally returned home to the KeyBank Center, where they were 9-2-1 on the year and had won six straight. Decent home-ice advantage, some would say.
But it was a Toronto takeover in Buffalo, something painfully apparent for Sabres fans when Matthews netted the OT winner, his second goal of the night. Watch and listen to this crowd and tell us that doesn't sound like a home game for the Leafs:
First of all...SNIPE. Secondly, not a great look for Sabres fans. Buffalo has an awesome fanbase, and I truly hope they make the playoffs, because that place gets rowdy when the Sabres are in the postseason. But it's always bad optics when you allow a visiting fanbase to invade like that. Look at this picture: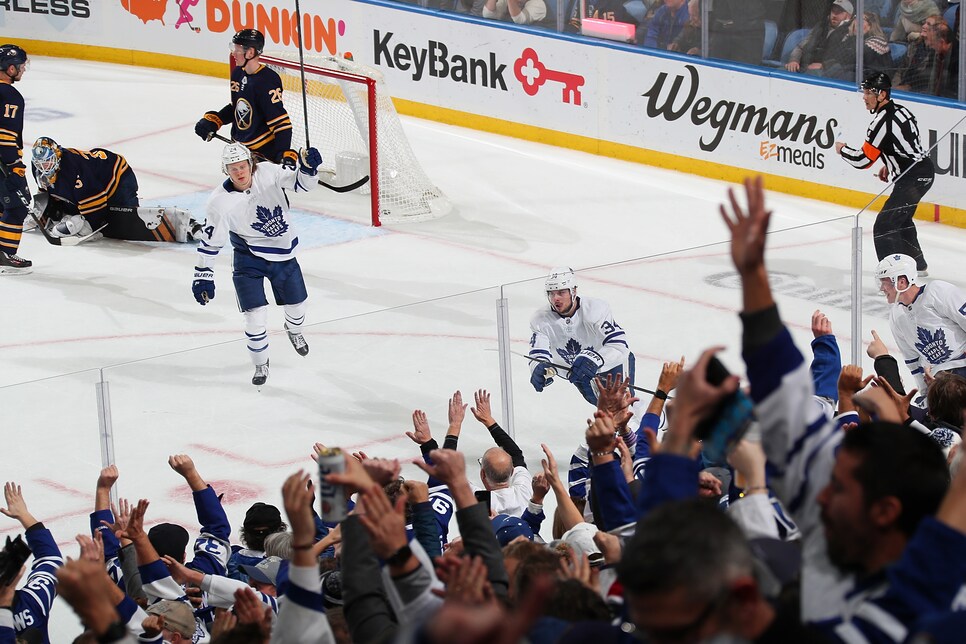 Are we sure that's not Scotiabank Arena? Impressive job by Leafs fans, many of whom probably made the not-so-short, nearly two-hour trip to see their boys continue to be the scariest team in the NHL. This was like when the New York Rangers go into the Prudential Center to play the New Jersey Devils, or to Barclays Center to play the New York Islanders (and vice versa, don't want to trigger Devils and Islanders fans). Only difference there is that it's a very short trip to each away arena for those three Metropolitan area fanbases.
Back to Matthews. That's five goals and two assists in just three games since his return, giving him 15 goals and eight assists in only 14 games played. If that sounds insane, that's because it is:
Strong company to be in for the 21-year-old. Let's hope he stays healthy the rest of the year, because this kid is fun to watch.