The Loop
Maple Leafs equipment manager assists on huge goal, deserves pay raise
The Toronto Maple Leafs are scary good. Outside of the Buffalo Sabres, a team currently on a 10-game winning streak, there isn't a hotter team in the NHL. Their biggest off-season acquisition, John Tavares, is off to a fantastic start. Mitch Marner, who is considered the third-best player on the team, is playing like the best player in the sport at the moment. Auston Matthews, who is already one of the top players in the sport at the age of 21, just returned from injury and had a three-point night in his first game back. They are so unfair that their equipment manager is making plays for them. Wait, what?
In the first period of Toronto's 5-3 victory over the San Jose Sharks on Wednesday night, Marner's stick broke in his own zone with 23 seconds to go. Knowing he could be on a potential odd-man rush, Marner made a B-line to the bench, where equipment manager Bobby Hastings was waiting with a new twig. Marner picked it up in stride and ended up assisting on this beautiful goal by Tavares:
As you can see, Marner pointed to the bench immediately after: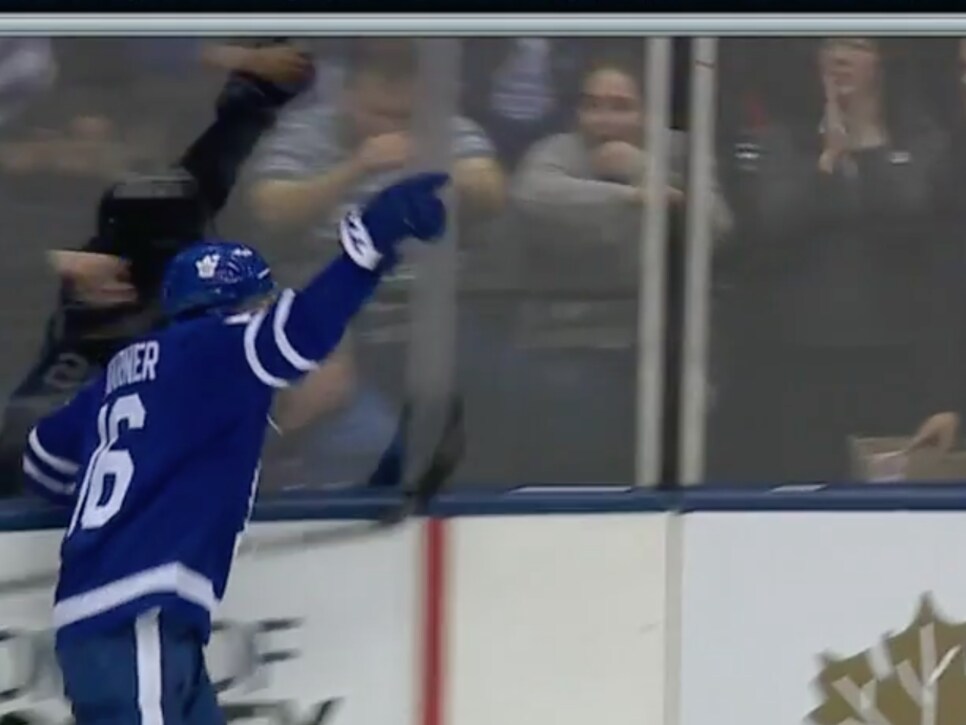 That lead to a nice little wry smile from Hastings: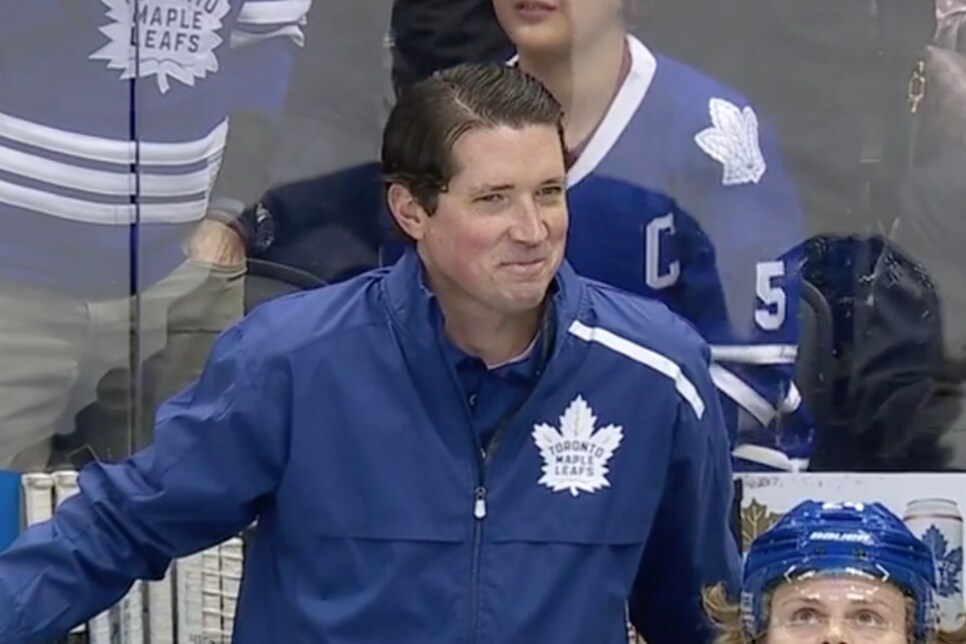 Talk about a cohesive unit. Everybody is on the same page, including guys not even on skates. After the game, Auston Matthews lobbied for Hastings to earn a point.
"Third assist, they should count it," Matthews told Sportsnet. "Put him on the scoresheet."
If they aren't going to give him an assist, at least give the guy a raise.