Fantasy Advice
AT&T Byron Nelson DFS picks 2023: Why K.H. Lee's dominance will continue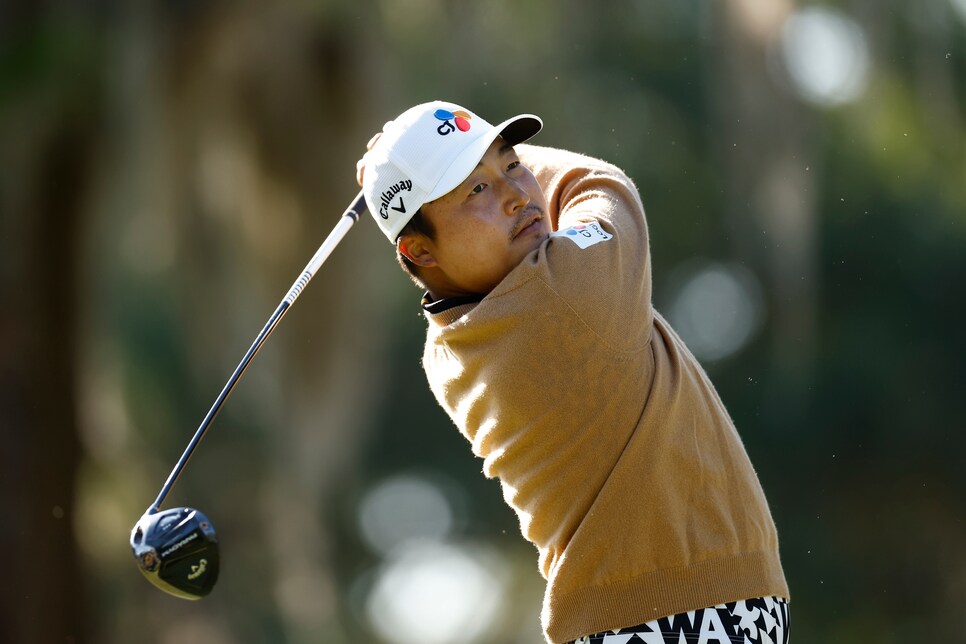 Photo By: Douglas P. DeFelice
The AT&T Byron Nelson moved to TPC Craig Ranch in 2021, and there has only been one champion in its two-year run: K.H. Lee. He'll be looking to add a third consecutive AT&T Byron Nelson trophy to his mantle.
TPC Craig Ranch has distinctly large greens that will emphasize approach play and putting. Finding success this week will require hitting approach shots to the correct locations and obtaining enough birdie opportunities. When on the putting surface, lag putts will be common, and golfers will need to hoop enough birdies to stay in contention.
Here are the players who have my interest—and those who certainly don't—this week at the 2023 AT&T Byron Nelson Classic.
Golfers I'm Definitely Playing
Scottie Scheffler ($11,900 DraftKings | $12,400 FanDuel)
Scheffler is the best player in the field by a mile, and he has been relentless on leaderboards for a long time. He's currently boasting a streak of 12 straight top-15 finishes, which is absurd to think about. The most likely outcome is that he's in contention throughout the event, and if he putts slightly above field average, he wins.
K.H. Lee ($9,300 DraftKings | $11,000 FanDuel)
Lee is starting to peak again as he arrives to defend his two-time title. It started with a T-19 at the Valspar and he followed that up with a T-23 at the Masters. Now he's coming off a T-8 finish last week in Charlotte. He's gained more than 29 strokes to the field in his past eight rounds at this event, and he's done it with over 21 of those strokes coming from tee-to-green.
Christiaan Bezuidenhout ($8,000 DraftKings | $9,700 FanDuel)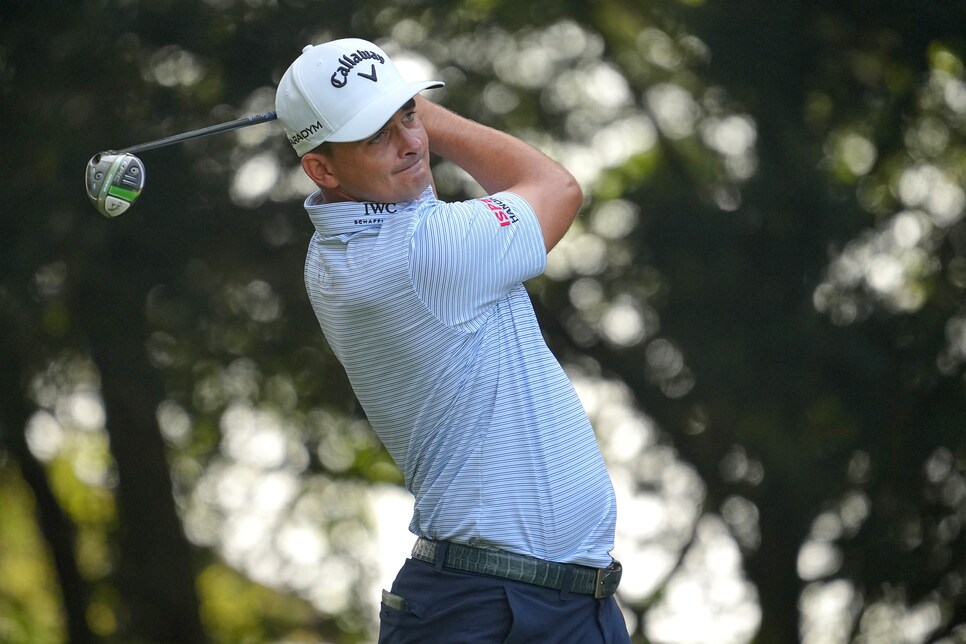 This pricing range is short on golfers who check off the two desired skill-sets—approach play and putting. Bezuidenhout is the rare exception. Always an excellent putter, he's found some tangible improvements in his approach play as of late. He's gained strokes in four straight PGA Tour starts and has gained three-plus strokes in three of those events.
Eric Cole ($7,400 DraftKings | $9,000 FanDuel)
One of the defining features of TPC Craig Ranch is the massive greens, which sit at 6,778 square feet on average. This creates a situation where golfers will find success if they are 1) a great iron player who can hit the correct tier, or 2) a great putter who can navigate substantial lag putts. Luckily, for Cole, he's both. He's one of the few golfers in this field gaining at least 0.33 strokes on approach and 0.50 strokes putting per round, according to the RickRunGood.com golf database.
Carson Young ($6,700 DraftKings | $8,000 FanDuel)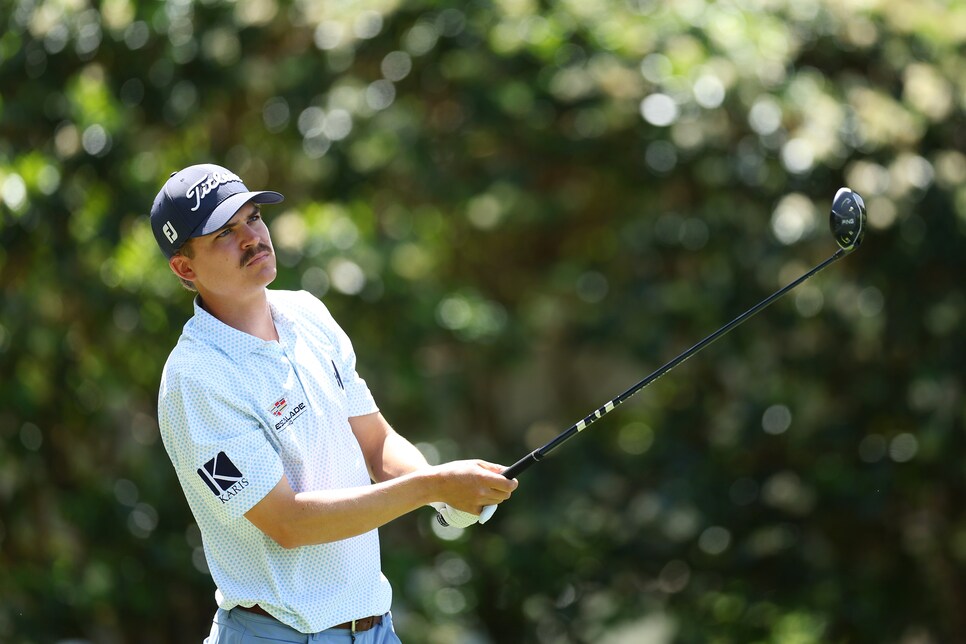 Young was enticing last week and missed the cut, but I believe he's worth going right back to this week. He actually gained 0.80 strokes to the field last week and missed the cut on the number. His advanced metrics were right in line with what we'd expect—except for losing strokes off the tee uncharacteristically (-1.58 strokes). That was his worst driving performance of 2023, so it's unlikely to happen again.
Tyrrell Hatton ($10,100 DraftKings | $11,600 FanDuel)
Hatton is coming off a stellar tee-to-green week, gaining 11.36 strokes at Quail Hollow. That's his best mark in nearly two years, but he's a consistent gainer in that category—beating the field in 15 straight starts. His play at designated events has been impressive, and now he gets to battle a significantly weaker field in Texas.
Matt Kuchar ($9,000 DraftKings | $10,800 FanDuel)
Kuchar's stat profile isn't pretty (he's too reliant on his short game), but the results are impressive. He's earned three straight top-25 finishes, highlighted by a T-3 at the Texas Open. In his two trips to TPC Craig Ranch, he finished T-17 and T-12 while gaining strokes in each metric for both years.
Michael Kim ($7,500 DraftKings | $9,100 FanDuel)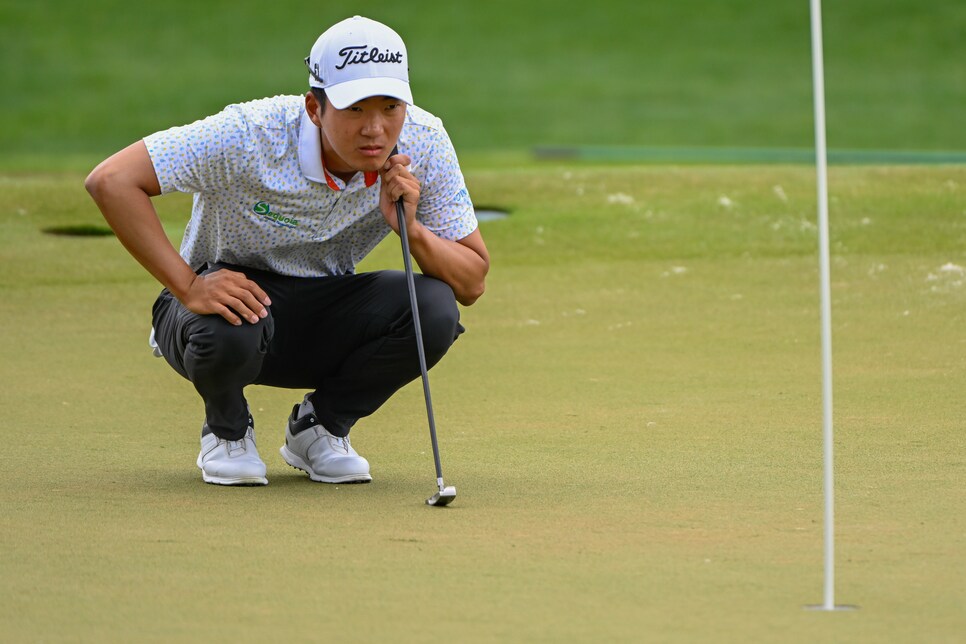 Kim's resurgence is in full force, making the cut in seven straight. During that run, he's earned two top-10 finishes and doesn't appear to be slowing down any time soon. Historically, he's been a very streaky golfer in his career, in both directions. It's generally advised to invest in him while he's in the midst of a good run.
Adam Schenk ($7,300 DraftKings | $8,800 FanDuel)
Schenk took a few weeks off to welcome the birth of his new child before teeing it up in Charlotte last week. He gained 0.80 strokes to the field but missed the cut on the number, which shouldn't penalize him in our eyes too heavily. He's gained strokes off the tee in five straight starts and finished runner-up at the Valspar just four starts ago.
Austin Smotherman ($7,100 DraftKings | $8,300 FanDuel)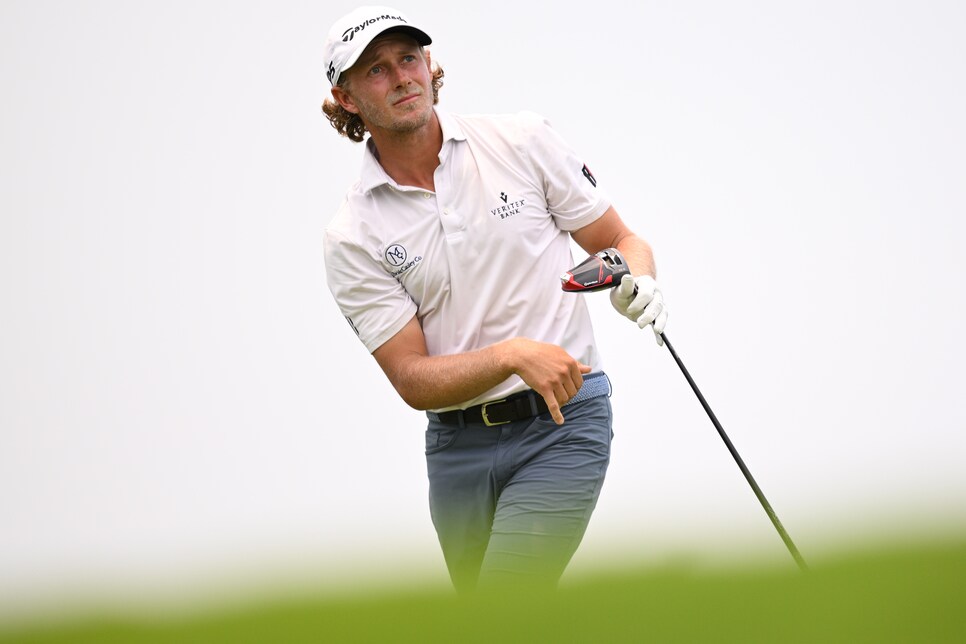 Smotherman's T-5 at the Mexico Open was brilliant, gaining 7.50 strokes ball-striking. He struggled in Charlotte and missed the cut last week, but I'm willing to give him one more chance in a much weaker field. He finished T-25 at this event last year, which should provide some level of confidence when he steps on the grounds again this week.
Hideki Matsuyama ($9,800 DraftKings | $11,300 FanDuel)
Speaking of travel, Matsuyama skipped the Wells Fargo Championship to return to Japan and continue treatment on a neck injury that has ailed him for the last year. That's certainly not a good sign and poses some big question marks about the status of his game. There's also added "WD risk," playing an event the week before a major. You imagine that Matsuyama won't do anything to risk his chances of playing at Oak Hill next week.
Adam Scott ($9,200 DraftKings | $10,700 FanDuel)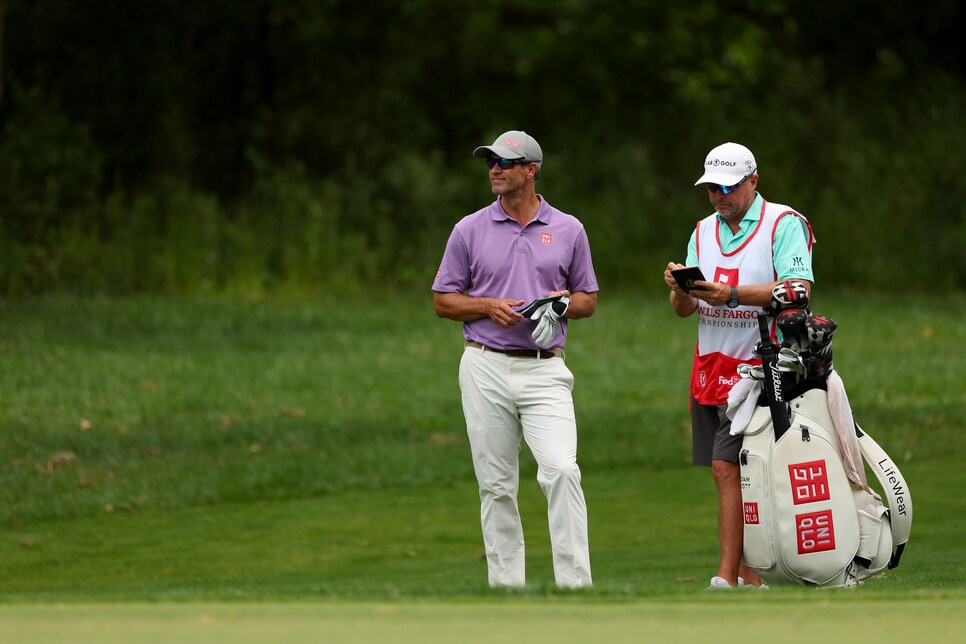 Scott gained 4.65 strokes on approach last week in Charlotte en route to a T-5 finish. That's nearly seven strokes better than his recent baseline, which makes it unlikely to happen again. I also question the sustainability of his putter, which gained 5.26 strokes last week—his best week since last August.
Taylor Montgomery ($8,700 DraftKings | $9,900 FanDuel)
Montgomery certainly checks the boxes on the putting surface, but getting there has been a challenge lately. He's lost off the tee in four straight and has lost on approach in five straight. He's creating such a narrow path to the top of the leaderboard for himself that he needs everything to click to find contention.
Scott Stallings ($7,700 DraftKings | $9,700 FanDuel)
Stallings results at TPC Craig Ranch are impressive—T-3 in 2021 and T-25 in 2022. However, his lead-in form isn't nearly as good this time around. He's struggled with his ball-striking, losing strokes in four of his past six starts and hasn't recorded any notable finishes. The most positive part of his game, around the green, will likely be devalued here compared to other courses on the schedule.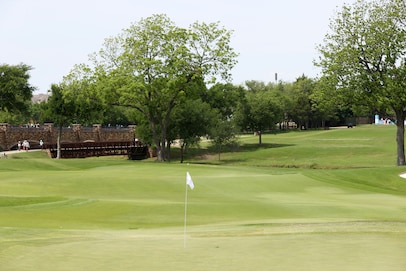 TPC Craig Ranch, located in the Dallas suburb of McKinney, is a Tom Weiskopf design that plays among gently rolling hills and on the limestone banks of Rowlett Creek, which crosses the course 14 times. In 2020, the course signed a five-year agreement to host the PGA Tour's AT&T Byron Nelson. South Korean K.H. Lee captured the first two titles at TPC Craig Ranch, which surrendered low scoring in both 2021 and 2022.
View Course
James Hahn ($6,900 DraftKings | $8,200 FanDuel)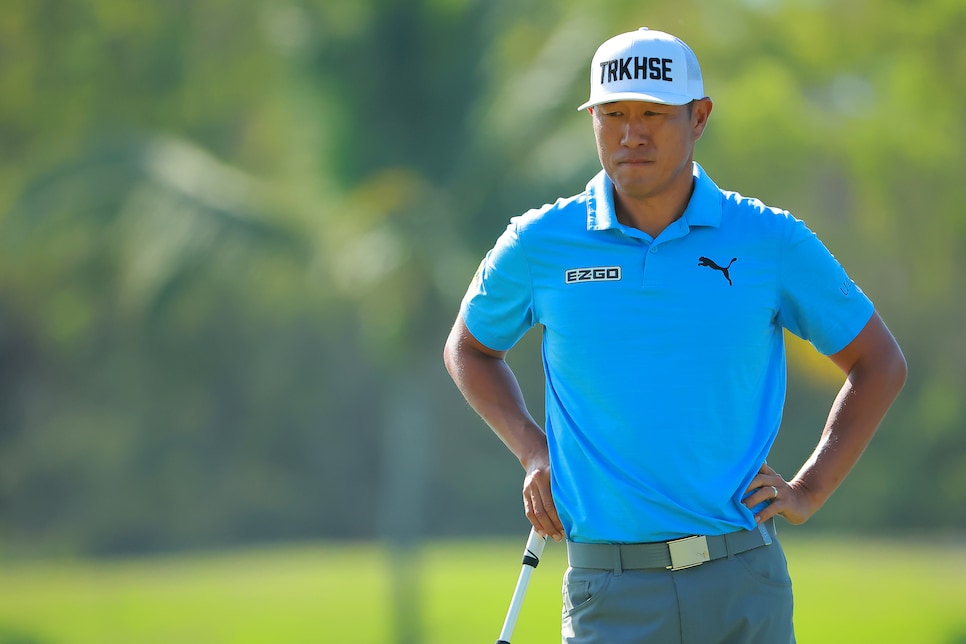 I will not fall into the trap of Hahn finishing T-9 here last year amid strong tournament history in the past. He's been burning strokes on approach, losing over 18 strokes to the field in his last field measured starts. Over his past 18 starts, his best finish is a T-27 at the Houston Open, which might be showing his upside in this form.