To the victor go the spoils
The secret ingredient to the Atlanta Braves' second-half turnaround? Soft-serve ice cream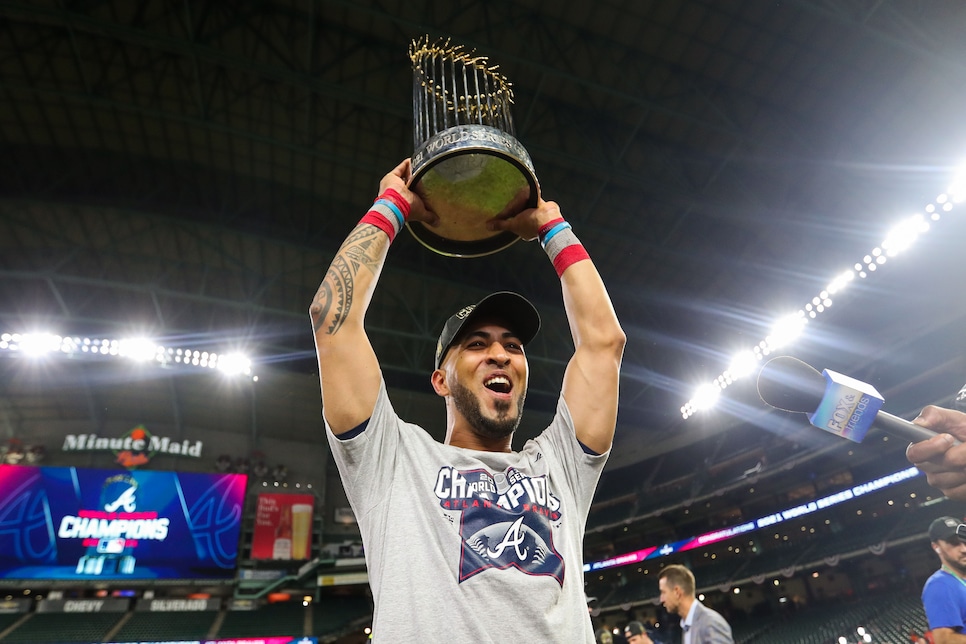 Professional athletes are fragile, superstitious creatures. To perform in the 99th percentile of an industry as competitive as theirs, they have to be. When the margins are so fine, sometimes wearing the same pair of socks all season can be the difference between immortality and irrelevancy. We hypothesized as much after Patrick Mahomes' Super Bowl LIV win, wondering if the mid-season installation of his backyard putting green was the final nudge in a memorable run to greatness.
When it comes to the 2021 World Series champion Atlanta Braves, however, we don't have to speculate. The secret ingredient in an incredible second-half turnaround that saw them go from a banged-up sub-.500 baseball team to World Series winners was, by their own admission, soft-serve ice cream.
The story is this: In mid-June, the Braves arrived at Fenway Park for a two-game inter-league series. According to Dansby Swanson, players who had been there before were looking forward to the soft-serve ice cream machine in the locker room. (In fact, they were even more excited about it than the prospect of playing in baseball's most hallowed ballpark). When the Braves got back to Atlanta after dropping both those games, however, they had an epiphany. Maybe we would play better, they said to themselves, if we also had a soft-serve ice cream machine.
According to Swanson, reigning NL MVP Freddie Freeman stepped to the plate, pulled some strings with management, and soon enough there was a shiny new addition to the clubhouse. So sure, you can go ahead and chalk up the Braves' dramatic change in fortunes to trade deadline acquisitions like Eddie Rosario and Joc Pederson, but we know the real truth, and the real truth is ice cream.