FIRE PIT COLLECTIVE/ASK ALAN
Tony Finau's latest win, the Phil-Pat Perez rift, Tiger's new role in the game and more
Editor's Note: This article first appeared in Fire Pit Collective, a Golf Digest content partner.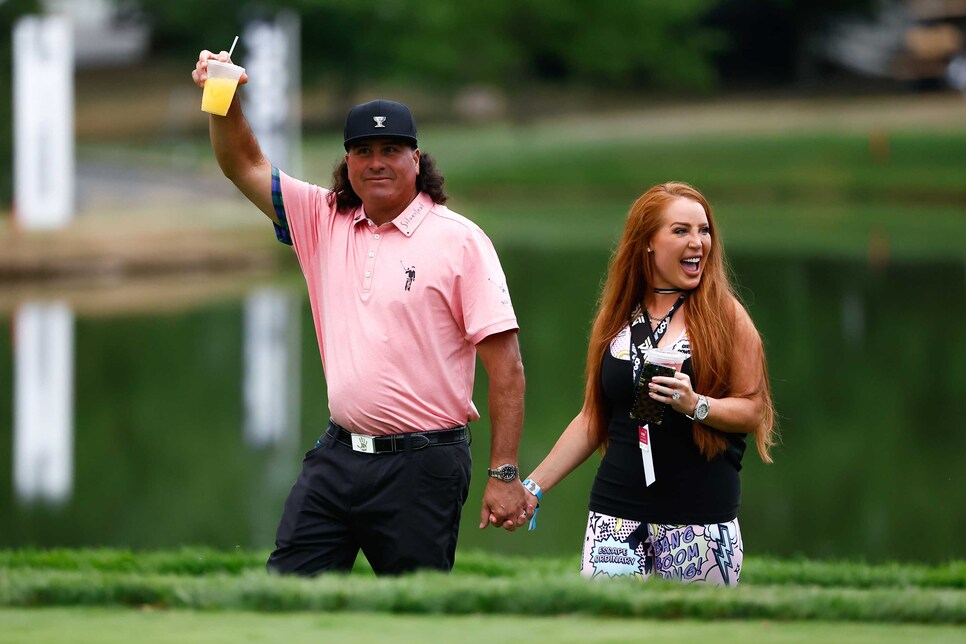 Tony Finau now has equaled the great Russell Henley in wins. Given your recent podcast discussion of five-win players with Ryan French and Michael Bamberger, is Finau overrated or underrated? @the_agrippa
He was overrated but now Finau is properly rated: a mega-talent who has learned how to win and is on the precipice of big things. I can't wait to see where he goes from here.
What's the Pat Perez/Phil dust-up about? I read once in a detective novel that, "All crime is about sex or money." My bet is sex … you?? @Mfurlong
Well, it ain't about money. In the course of reporting my book on Mickelson I kept hearing of his rift with Perez, a fellow San Diego native. They have a lot of history. Perez has always fancied himself a Tiger guy, which means he has never been warm and cuddly toward Phil. But what inspired Perez to spout off on various podcasts lately was Mickelson doing something that deeply offended Perez and his wife Ashley. I approached Pat a couple of times to see if he'd go on-record, but he declined. I had a handful of players and caddies tell me they heard of the incident directly from Perez but the details are so inflammatory I didn't feel comfortable putting the story in the book without direct confirmation. This whole situation is still clearly festering with Perez so we'll see if he chooses to make the details public; if so, that will certainly set off a firestorm.
Chiara Noja wins on the Ladies European Tour. How is someone born in 2006 winning an event on tour? I have a hybrid in my bag older than that. #AskAlan @EatandSleepGolf
It's funny you'd say that—I recently found a hybrid in my garage that's at least 10 years old but was the exact loft (22*) I had decided I needed. I took it to Bandon Dunes and hit it so good, and now I'm wondering why I ever dropped it from my bag! But, yes, Noja is such a charming story and one heckuva talent. The ease in which she pulled off the win reminded me of the young Lydia Ko. And Nora's upright, athletic swing evokes Nelly Korda, who, by the way, made some noise last weekend, too. It was awesome to see Nelly win again after this season was complicated by a blood clot in her arm. She's back to No. 1, where she belongs.
Who's on deck for the next round of recruits for LIV for next season? @frazerrice
This is the $64,000 question, although another zero or three will be required to consummate the deals. It was quite interesting to see Mito Pereira in a photo from Sergio Garcia's recent charity fundraiser—every other players in the picture is pledged to LIV. Was Mito just supporting a friend and a good cause, or is that a sign of things to come? Feels like the latter. Every win now leads to inevitable speculation. Since LIV struck out with Hideki Matsuyama, will they now make a run at a resurgent Ryo Ishikawa? Seems like a natural fit. Beyond these names, I've learned to steer clear of speculation because what William Goldman once said of Hollywood also applies to LIV recruitment: nobody knows anything.
It has that aroma but there is also a simple explanation: the PGA Tour U folks screwed up in allocating points and Alex Fitzpatrick was the only college kid with the wherewithal and/or resources to lawyer up and fight. Now, does the tour have a keen interest in keeping the reigning U.S. Open champ happy by taking care of his little brother? Sure. But, on a different subject, a tour official once told me that most of the things that cynical reporters and jaundiced fans think are grand conspiracies are really just mistakes/incompetence that has to be corrected on the fly. I think that's what happened here.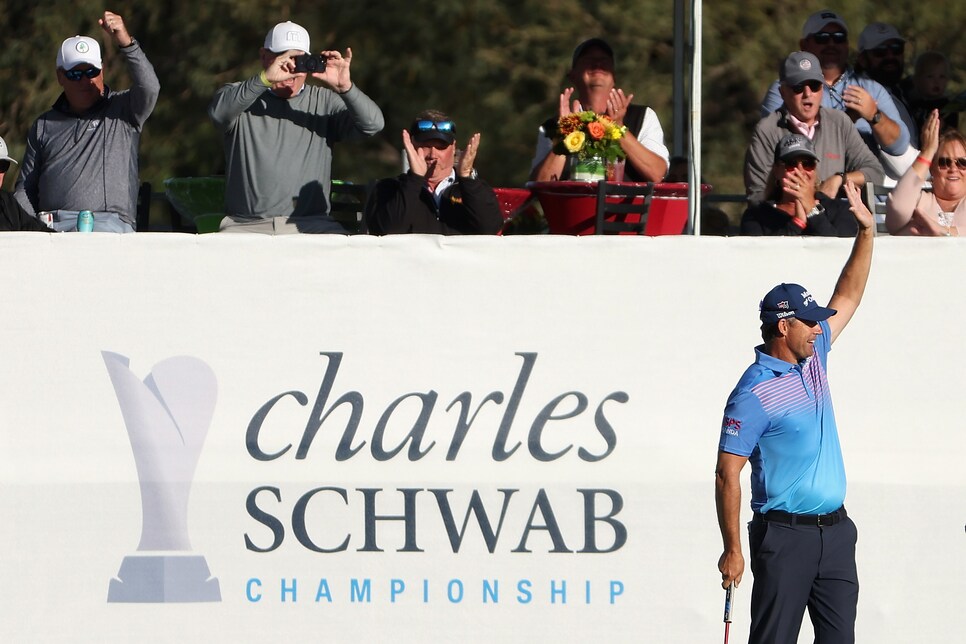 It seems like the LPGA players playing in the Aramco Series are not being held to the same standard as LIV Golf, even though both are funded by the Saudi Public Investment Fund ….. what gives? @ScottKirchoff2
That's because the money in the women's game is a fraction of what the dudes make; the lucre is career-changing for some of the gals playing the Aramco Series, whereas LIV feels indulgent in the extreme, with really rich golfers just getting richer. That's not entirely fair, as LIV has its share of Andy Ogletrees and James Piots—young players just looking for opportunity—but most of the focus is on the DJs and Mickelsons, with career earnings well into nine figures. For them, LIV is a choice, while the Aramco feels more like a necessity, which is why folks have been more forgiving of LPGA players accepting Saudi money.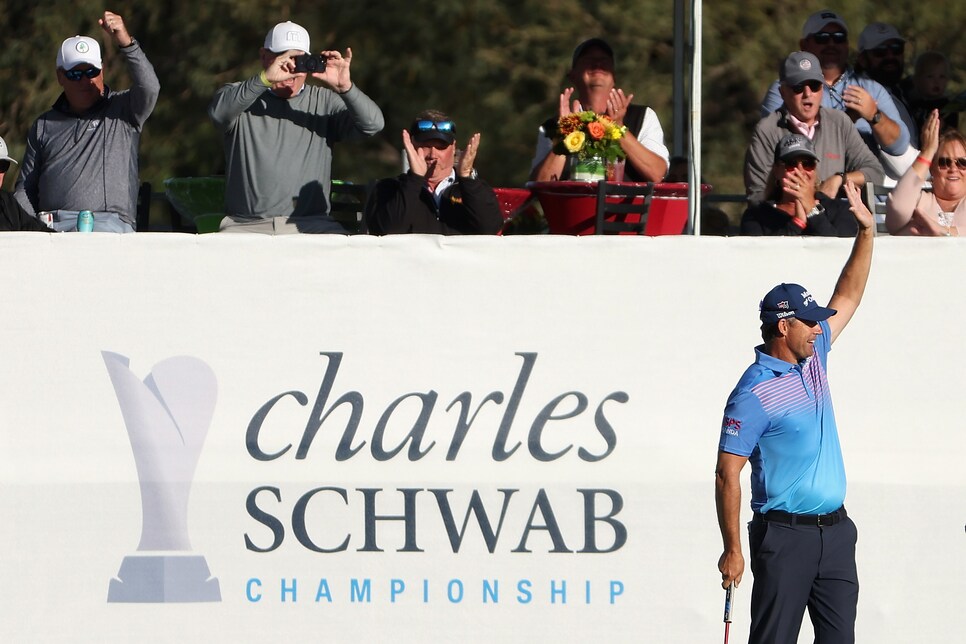 Is Padraig Harrington going to revolutionize Champions Tour golf? Discuss. #AskAlan @KevinMKinsella
Umm, no. But he is going to win plenty of tournaments and certainly brings badly needed star power. Because of LIV, the senior tour is potentially going to lose out on a generation of headliners. Mickelson, obviously, but also Westwood, Stenson, Poulter and Casey, who are all 45-plus. Who is left in the pipeline to bring energy to the Champions Tour in the coming years? I love Stewart Cink (49), but he does not inspire passion like those European Ryder Cup heroes. Ditto Zach Johnson (46). It's pretty slim pickings for the foreseeable future.
Take us through the alternate reality where Tiger doesn't crash and wreck his leg. Does LIV get off the ground with Tiger playing 10-15 events and expressing his loyalty to the tour in every presser? @stege1630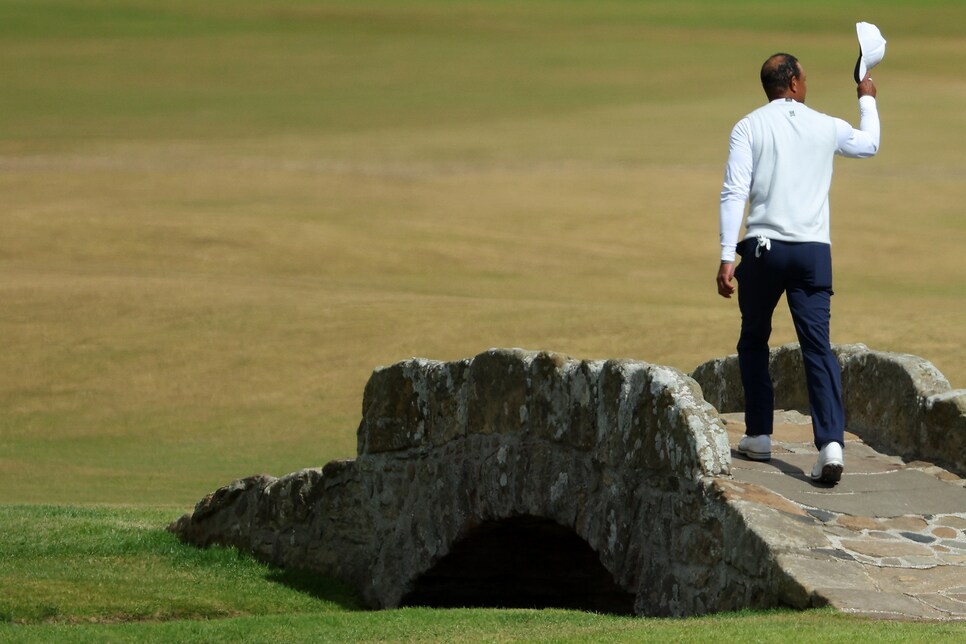 Oooh, this is such a good hypothetical. But let us not forget that Tiger's back was a mess even before his car accident. His reconstituted spine was never going to allow him to slog through 15 tournaments a year, and even 10 feels ambitious. I think the crash made it very clear to Woods that his days as a contender were pretty much over, which helped nudge him into the role of elder statesman/activist/de facto commissioner in the tour's battle to thwart LIV. So, even if Tiger had a good foot, I don't think this current moment would look that different.