ASK ALAN
What's next for Charlie Woods as a pro, Tiger on the senior tour, Norman's ouster, Maltbie's goodbye and more
Editor's Note: This article first appeared in Fire Pit Collective, a Golf Digest content partner.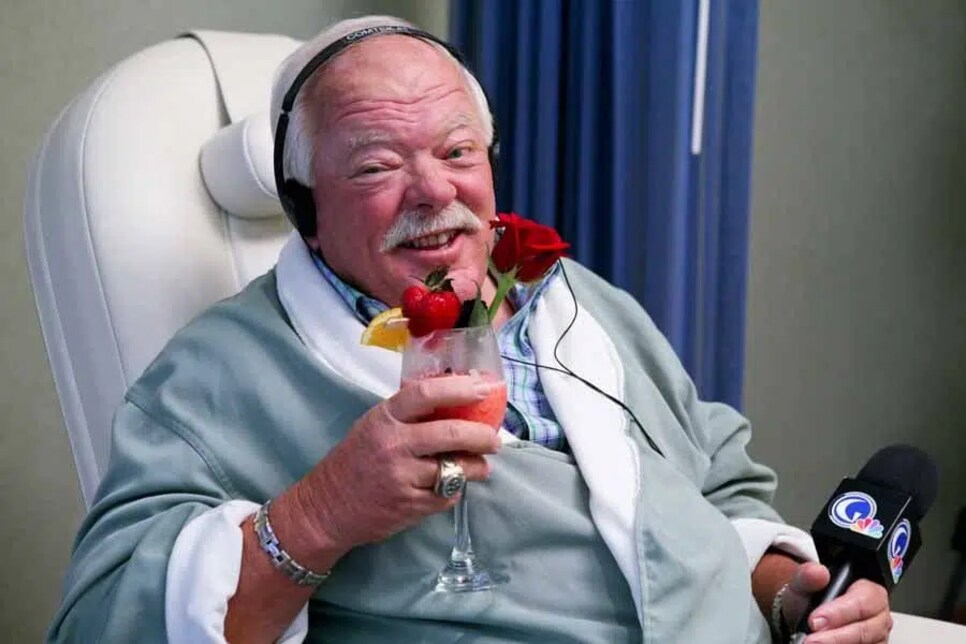 I'd say 22 or 23, once he has earned a degree from Stanford. When his old man waxes about his two years at Stanford, it is clear those were the happiest times of Tiger's life: finally away from his omnipresent parents, surrounded by other high-achievers, who didn't care that much about golf, and part of a diverse team that supported and inspired him. No matter what endorsements are waiting for Charlie he'll never have to fret about money, so I am quite sure his dad will mandate that he max out his college years instead of cutting them short.
Tiger turns 50 in three years. Will he play on the Champions Tour? Y/N/ LOL? And has your answer on this changed in recent years? #AskAlan @stensation
It's all about the cart. Tiger has made it clear that, even if such a thing is possible, he won't take one in major championships or even regular PGA Tour events. But he's fine riding in fun events like the Father-Son. I think he will look at Senior Tour events in the same vein. Taking a cart will allow him to compete and hit golf shots, two things he will always love. So I think the answer is yes, and certainly smashing up his foot in the car accident changed Woods's thinking, and mine.
How bad a spot is the PGA Tour in with its sponsors? With LIV picking up the high-profile players it has, plus many longtime tournaments not being included in the new elevated events (i.e. weaker fields for them), is there a danger of many sponsors pulling out like Honda? @KitDuncan10
The Tour has managed to hold things together for 2023, but '24 will be the big test. Expect more attrition from sponsors as the newly bifurcated Tour promotes dozen of tournament featuring basically no stars. Many tournament directors and the corporate masters they serve are grumbling behind the scenes about a steeper price for sponsors and a diluted product. It has already passed into legend that one tycoon who singlehandedly saved an old, proud Tour stop, upon getting a recent phone call from Jay Monahan informing said tycoon that his event would not be granted elevated status, offered this verdict to the commissioner: "Go fuck yourself, Jay."
This whole season I've felt like a kid whose parents are getting an ugly divorce and now my favorite uncles Roger and Gary are leaving. Please tell me next year gets better?? #AskAlan @pete_adamson
It has to! The LIV disruption has peaked; the upstart league will pick off one or two more players between now and the start of the new season, because splashy signings are an important part of the business model. But there won't be anything like the upheaval of this summer. The changing of the guard on TV is also largely complete. Gone are Gary McCord, Peter Kostis, Roger Maltbie, Gary Koch, Nick Faldo and Judy Rankin, and Jerry Foltz and David Feherty are entrenched in their new gigs, so things have to settle down on that front as well. I, for one, look forward to a golf season during which we talk more about…golf.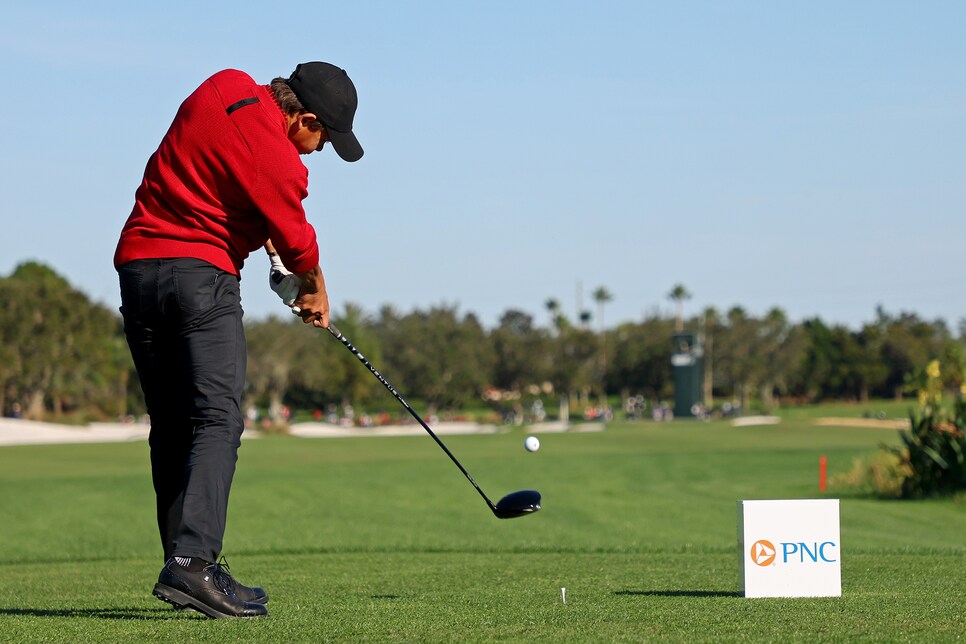 Bill Haas is his ceiling. A stroke average of 74.7 as the fourth or fifth man on the Stanford golf team is his floor, and that ain't half bad.
With the COO of LIV gone, we now must wonder how much time Sharky has left? If we start the clock on January 1, who lasts longer—Greg Norman or a head of lettuce? @ZitiDoggsGolf
I hope that lettuce is freeze-dried because Norman isn't going anywhere. Things are definitely happening behind the scenes at LIV; one exec described it to me as "corporate restructuring." In fact, it is a consolidation of power for Norman, and the recent departure of COO Atul Khosla is only one manifestation. His day-to-day duties will be handled by the clever fellows (Gary Davidson, Richard Marsh, and Jed Moore) who basically birthed LIV. While Norman has been out front, Marsh and Moore especially were handling the details and hammering out the contracts. They have a Day 1 kinship with Norman and are more spiritually aligned with him than Khosla, a sports/media veteran who was brought in to be an outside voice. But Khosla's abrupt departure does speak to LIV's behind-the-scenes dysfunction; at Trump Doral he welcomed the assembled media for a splashy presentation about how the team franchise concept is key to LIV's financial future. It's a weird look to make him the public face of organizational competence and then he's gone a couple of months later. And Khosla had already performed triage for LIV, absorbing the chief commercial officer duties after Sean Bratches abruptly departed in May, four days after the London media day, at which Norman dropped his infamous "Look, we've all made mistakes" line about the Saudis' assassination of Jamal Khashoggi. LIV was set to announce on Dec. 21 its 2023 roster of 48 players and 12 reserves, but that is now on hold until after the holidays, just as the release of the full '23 schedule has been bumped back a few times. These delays speak to all of the internal turbulence. But the bottom line is two C-Suite warriors have now been ousted without full-time successors being named, meaning Norman is more entrenched than ever and he has more of a direct line to the Saudi kingmakers who have been dazzled by his star power and willingness to fight for them. As long as the Saudis are happy with Norman he's on firm footing, despite the press conference sniping of Tiger Woods and Rory McIlroy.
Most impressive return to #1—Rors or Lydia? I got with Lydia. @golfnomadic
Oooh, good one. Both are exceptionally impressive, but I agree Ms. Ko had a tougher climb back to the top simply because of her years-long victory drought and associated strife. McIlroy certainly had his struggles but was never that down and out.
Is it just me or has golf become so vanilla to watch in any format? PS: it's not just me, I don't know any golfer who watches outside of the majors. @georgebooth73
This is the result of many things. You can blame equipment advances, which have allowed the modern professional to overpower outdated playing fields, leading to mindless caveman golf that lacks artistry and creativity. Blame the PGA Tour (and now LIV) for choosing boring venues and setting them up unimaginatively. You can blame the GQ cover story from 1997 that captured Tiger Woods telling tasteless jokes, leading to a minor media backlash that burned into Woods's brain it was safer to be bland and boring rather than risk endorsement by being yourself; generations of would-be Tiger imitators inculcated this depressing worldview. You can blame the old dogs at the TV networks who rarely innovated and allowed golf telecasts to become so stultifying. There's plenty of blame to go around, and the bloated, boring state of PGA Tour golf made an easy target for a new competitor. LIV has at least tried to do things differently, but its product is not exactly wowing disenfranchised golf fans. At least not yet. It will take even bolder thinking to win back the fans cited in this question.
Of course! Unfortunately, so can Rory, and that's the problem; he keeps getting in his own way. But I liked his recent comments that it has been so long since his last major it feels like he is chasing the first one again and he can feel some of that old hunger. I have no doubt McIlroy will contend in at least a couple of majors next year. Can he finally get it done? Gawd, I hope so, because he is playing at such a high level. If he doesn't nab one in '23 I fear he will be irreversibly broken.
Why was Jason Day so underappreciated during his incredible run? @MattBallAZ
Because it coincided exactly with one of the greatest seasons in golf history by Jordan Spieth, who was younger, more entertaining to watch and, yes, American.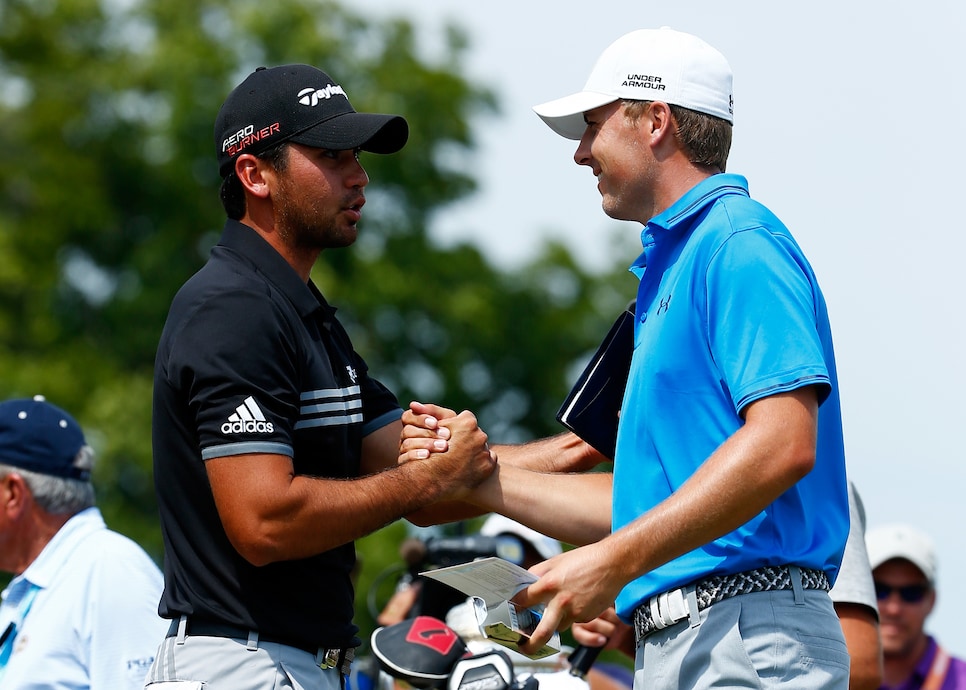 NBC Golf was at its best when Johnny Miller would ask Roger to assess a bad lie in a U.S. Open. Do you have a favorite Maltbie moment? @david_troyan
I told this story on a podcast, but returning from a long-ago British Open I wound up seated next to Rog. I cued up "Devil's Advocate," which I had never seen. At one point Charlize Theron is topless and as the scene played out I could feel the weight of Maltbie's gaze on my screen. I looked over at him and our eyes locked in a moment of awkwardness. Then he gave me a huge grin and two thumbs-up! What a character.