News
Greg Norman says 'We all make mistakes' regarding Jamal Khashoggi's murder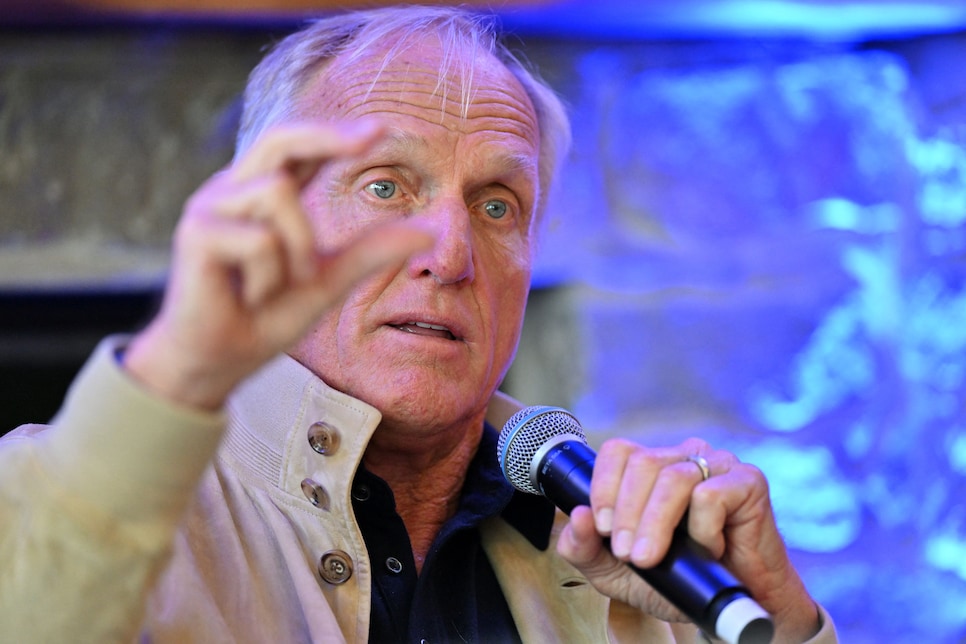 Greg Norman seemed to brush off Saudi Arabia's human-rights atrocities when speaking to the media on Wednesday, noting that "We all make mistakes."
Norman, the CEO of LIV Golf—an organization funded by the sovereign wealth fund of Saudi Arabia—has tried to distance himself from the government's issues while downplaying the crimes alleged against the Saudi regime. Criticism towards Norman was renewed, however, after his remarks during a LIV Golf press conference in London went viral.
Ahead of the group's inaugural event, set for June 9-11 at Centurion Golf Club outside of London, Norman was asked his thoughts on Saudi Arabia's involvement in the 2018 murder of Washington Post reporter and United States resident Jamal Khashoggi. "From what I heard and what you guys reported," Norman said, "just take ownership of what it is. Take ownership no matter what it is. Look, we've all made mistakes, and you just want to learn from those mistakes and how you can correct them going forward."
When Norman was pressed if he thought state-sponsored murder constituted "just a mistake," according to the Telegraph, Norman replied, "I'm not going down this road guys. Let's just stay focused on the golf. That's all I'm going to do."
Norman's remarks were not contained to Khashoggi's death. When asked if he had heard about Saudi Arabia's execution of 81 individuals in a single day, Norman responded, "I got a lot of messages, but quite honestly I look forward, I don't look back. I don't look into the politics of things. I know the mission I have as CEO of LIV Golf and that's how we can grow the game globally. I'm not going to get into the quagmire of whatever happens in someone else's world. I heard about it and I just kept moving on."
Norman would later state, when asked about Saudi Arabia's discrimination against the LGBTQ community, that "I'm not sure whether I even have any gay friends, to be honest with you."