News
As Tiger Woods plans out his 2019 schedule, golf fans should plan on seeing less Tiger Woods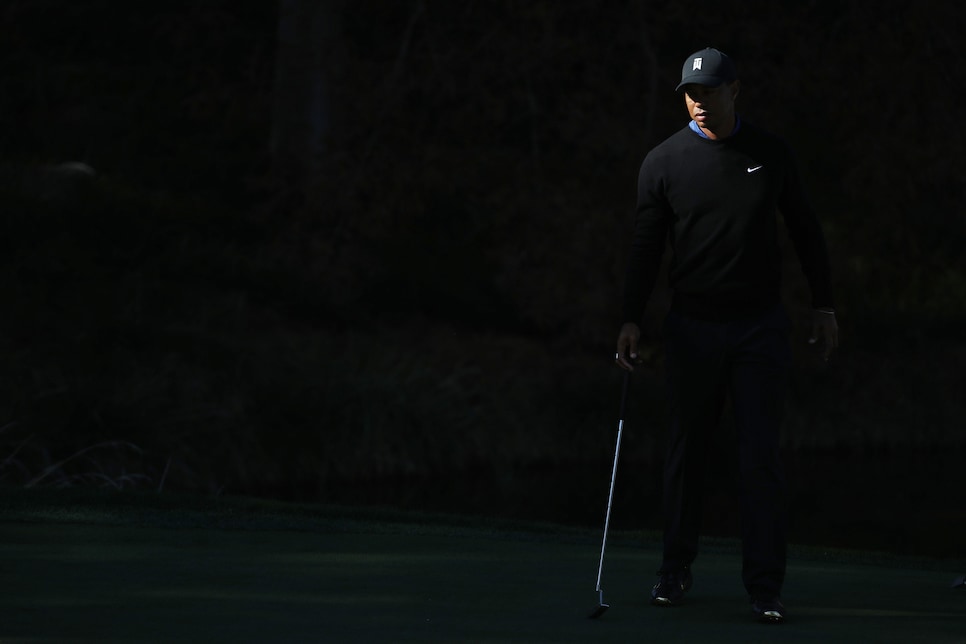 Christian Petersen/Getty Images
NASSAU, The Bahamas — The Hero World Challenge plays more like a vacation than a PGA Tour event, but Tiger Woods didn't look like a man on a holiday. The wear of seven events in nine weeks to end his 2018 season—and the emotional release of winning for the first time since serious back surgery—still showed, even in paradise.
"I was exhausted by the time I got to the Ryder Cup," Woods said during his Tuesday press conference ahead at Albany Resort. "Every single tournament, it was just stifling. Hot in D.C., and Akron. Hot at the PGA for all the days. Hot in New York, Boston. It was hard for me to maintain my strength and weight through all that. I was worn out mentally, physically and emotionally."
And just as Woods got back the weight he lost in the season's last two months, he lost it all again by getting sick just as he headed for Las Vegas last week and The Match against Phil Mickelson.
So it won't be a surprise when Woods finishes four rounds at his charity's marquee event, he plans to disappear for a couple of months to mix rest with lower-intensity work on his body and game. "The only thing set in stone after this is that I'm playing Genesis [at Riviera Feb. 14-17] and the four majors," Woods said. "Other than that, we're still taking a look at what is too much. Seven of the last nine to end my season was too much."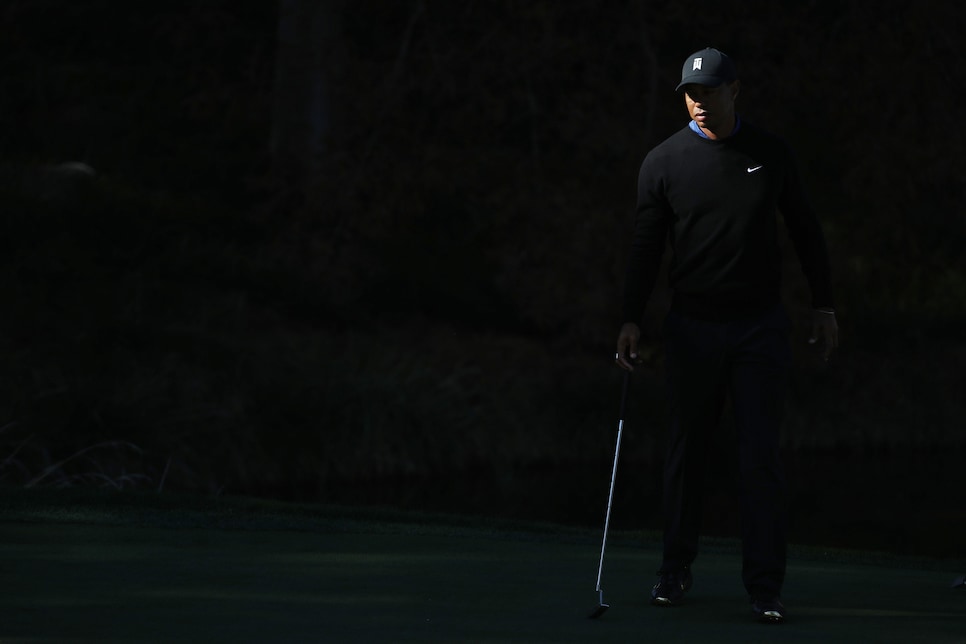 Christian Petersen/Getty Images
Thanks to his summer surge, Woods' World Ranking is up from 1,199th when he played in this event a year ago to begin his latest comeback to 13th, which gets him into anything he wasn't otherwise exempt to play in 2019, namely the WGC-Mexico Championship in February, the WGC-Dell Match Play in March and WGC-FedEx St. Jude in Memphis in July. The new 2019 PGA Tour calendar with date changes to its flagship events—Players back to March, Masters in April, PGA now in May, U.S. Open in June and British in July—leaves a scheduling minefield that probably means Woods will skip events he has traditionally played. Either the Honda or Bay Hill, which fall between the WGC in Mexico and the Players, might have to give, and Woods could decide that the potential of playing seven matches in five days at the Match Play in Austin might be too much mileage in the run-up to the Masters.
Regardless, Woods won't be out there for 18 events like he was in 2018—his most since he played 21 as a 30-year-old in 2005.
"When I had a couple of weeks off [this past season], the first week was a chance to rest and the second week was a chance to prepare," he said. "At the end of the season, it was a different deal. I felt like I could never rest and I was always chasing being prepared, because my whole year wasn't planned out. I have to be in better shape than I was last year to be able to handle the condensed schedule. Now, it's about managing and making sure I'm fresh, because I know I can win tournaments again."