News
As Tiger was capping his biggest moment of 2018, one of his biggest fans (and sponsors) was scrambling to see it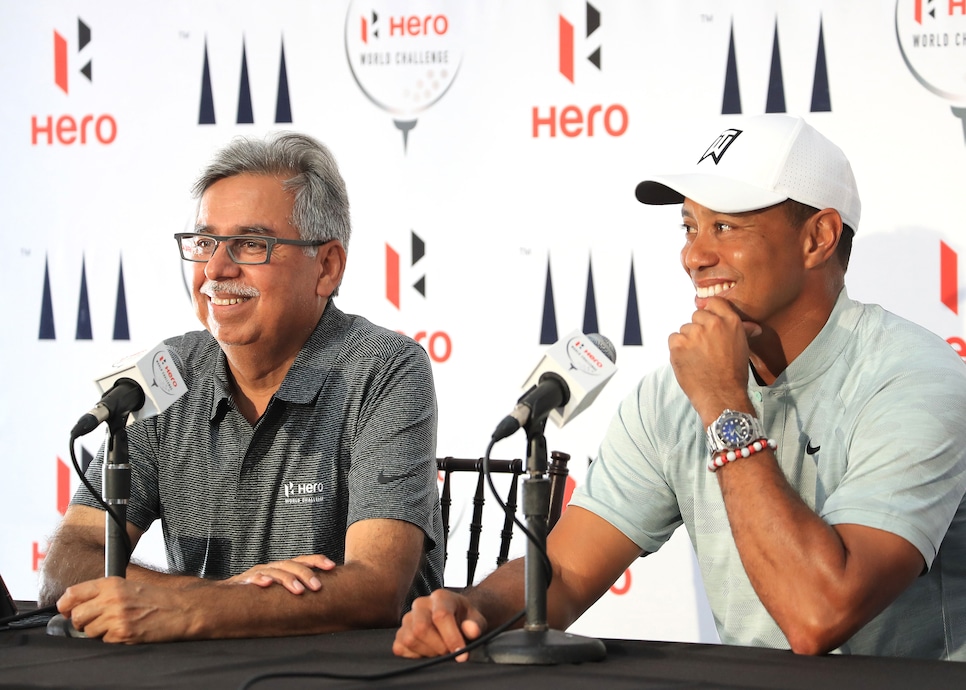 Tiger Woods had never ridden a motorcycle when Hero Motor Corp., the largest maker of two-wheelers in the world, signed on as the title sponsor of his tournament in the Bahamas four years ago. And while we're pretty sure he still hasn't, the company's chairman and CEO, Pawan Munjal, has become friendly with the 14-time major champion over the course of their partnership.
Enough so that you could imagine his excitement when Woods was on the verge of ending a five-year winless drought and collecting victory No. 80 of his PGA Tour career at the Tour Championship in September.
The only problem? Munjal was flying from Delhi to Budapest—a 3,300-mile trip—while Woods was on the course for the final round at East Lake. Surely, though, someone worth $4.1 billion has WiFi on his jet.
"Unfortunately, the WiFi was broken so I had nowhere to actually see the game," Munjal said on Tuesday ahead of Woods' tournament at Albany in The Bahamas.
It wasn't a total loss, though.
"I was obviously keen to know what was going on, so I was on the SAT phone every 15 minutes with the ground in Budapest getting the scores," Munjal continued. "I might have asked the pilot to land somewhere."
By then, however, Woods had won.
"What could I do?" Munjal said. "I was in Budapest. I wish I was in Atlanta."