Fantasy Advice
Arnold Palmer Invitational DFS picks 2023: Rory McIlroy's staggering advanced metrics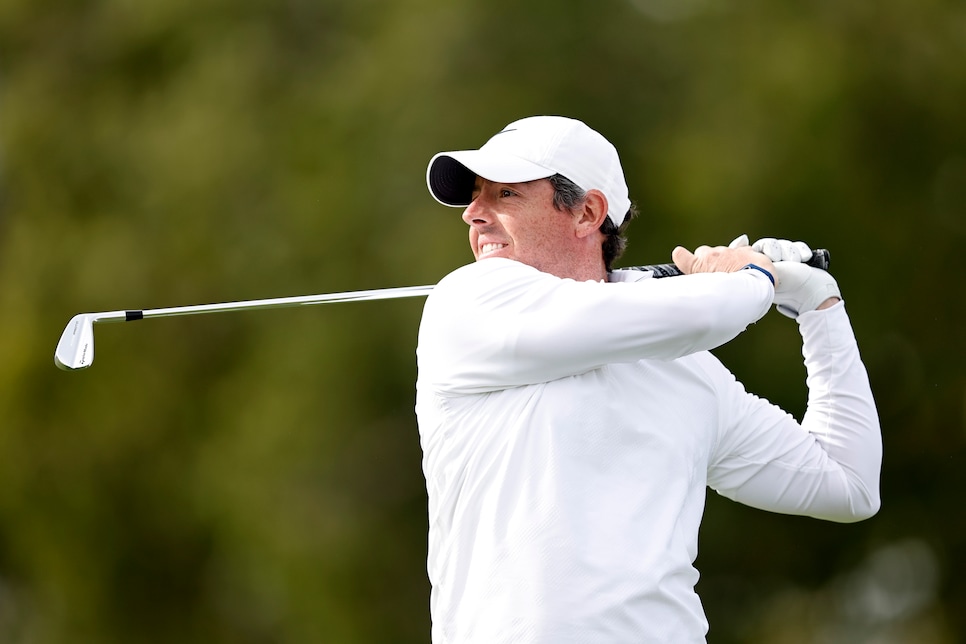 Already one of the most prestigious events on the schedule, the 2023 Arnold Palmer Invitational gets official "elevated status" and a $20 million purse. The field includes 44 of the top 50 players in the World Rankings, which is the most of any event since the 2022 Open Championship.
Bay Hill will challenge golfers from tee to green and demand precision on and around the greens. It will play long at more than 7,400 yards, and thick rough off the fairways and around the greens will provide a true test. Though playing from the fairway is important, the course regression model at RickRunGood.com indicates that clubhead speed is more indicative of success—only six other courses were more correlated to success last year. Strokes gained/approach is also incredibly valuable—again, only six other courses were more correlated to success. Bay Hill also had the longest set of par-3 lengths on average in non-major courses last year.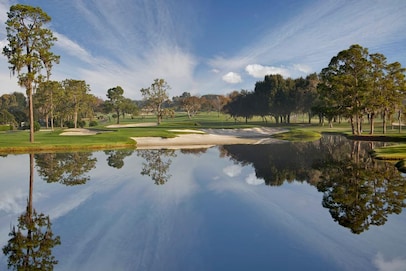 From Golf Digest Architecture Editor emeritus Ron Whitten:
 
I've always been fascinated by the design of Bay Hill, Arnold Palmer's home course for over 45 years (although Tiger Woods owns it, competitively-speaking, as he's won there eight times.) For one thing, it's rather hilly, a rarity in Florida (although not in the Orlando market) and dotted with sinkhole ponds incorporated in the design in dramatic ways.
 
I always thought the wrap-around-a-lake par-5 sixth was Dick Wilson's version of Robert Trent Jones's decade-older 13th at The Dunes Club at Myrtle Beach. Each of the two rivals had claimed the other was always stealing his ideas. But the hole I like best at Bay Hill is the par-4 eighth, a lovely dogleg-right with a diagonal green perched above a small circular pond. Okay, I admit that it reminds me of the sixth at Hazeltine National, another Trent Jones product, but I don't think Wilson picked Trent's pocket on this one, as both courses were built about the same time, in the early 1960s. 
 
For our complete review, visit Bay Hill's Places to Play page here.
View Course
Here are the players who have my interest—and those who certainly don't—this week at the 2023 Arnold Palmer Invitational.
Golfers I'm Definitely Playing
Jon Rahm ($11,500 DraftKings | $12,200 FanDuel)
Rahm is the best player in the world until further notice. He's gaining a staggering 3.25 strokes per round over his past 36 rounds, per the RickRunGood.com golf database. That's, by far, the best mark in this field. He's gained more than 10 strokes to the field in nine of his past 10 starts worldwide, which is a staggering number. He's played this event once, finishing T-17 last year while losing 5.24 strokes in the short game. He's had the best short game of anyone in this field over the past 50 rounds, so that should no longer be a concern.
Collin Morikawa ($9,500 DraftKings | $11,400 FanDuel)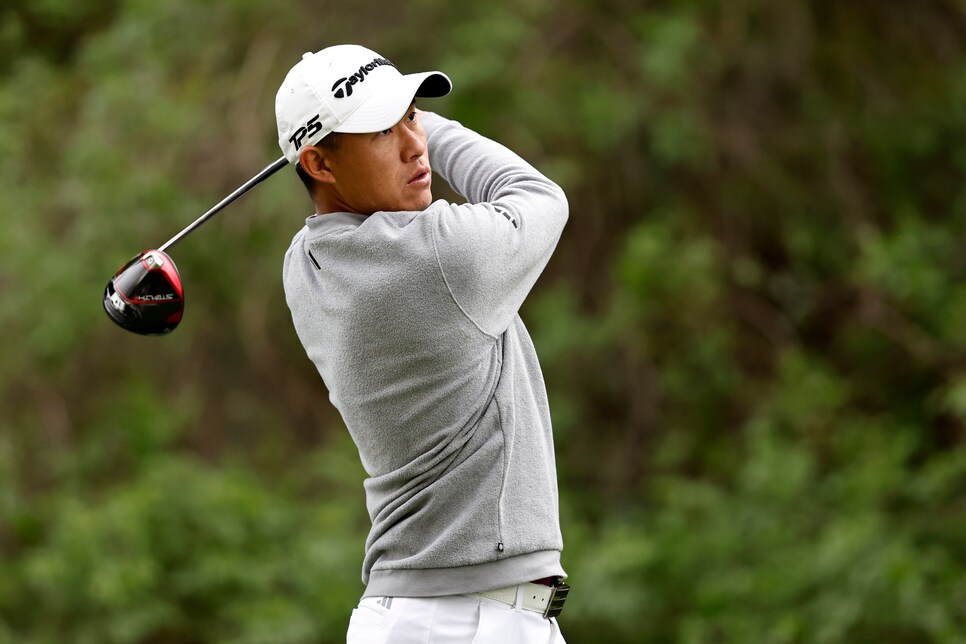 Morikawa is fresh off a T-6 at Riviera where he gained 8.25 strokes from tee-to-green, per the RickRunGood.com golf database. He's played four times this year—missing the cut in Phoenix but earning a runner-up, third place finish and T-6 in his three other starts. His biggest question mark is his putter, but he's gained strokes on the greens in three of his past four starts. Morikawa is going to contend often this season with this stat profile.
Tom Kim ($8,400 DraftKings | $9,800 FanDuel)
Finishing T-50 in Phoenix and T-45 in Los Angeles are certainly not bad results, but they will look bad compared to the high standards that Kim has provided us in his first nine months on tour. Bay Hill rewards great approach players. Since his emergence on the scene last summer, there is no golfer in this field gaining as many strokes on approach (0.75 per round) in as many rounds (67) as Kim.
Sam Ryder ($7,000 DraftKings | $8,300 FanDuel)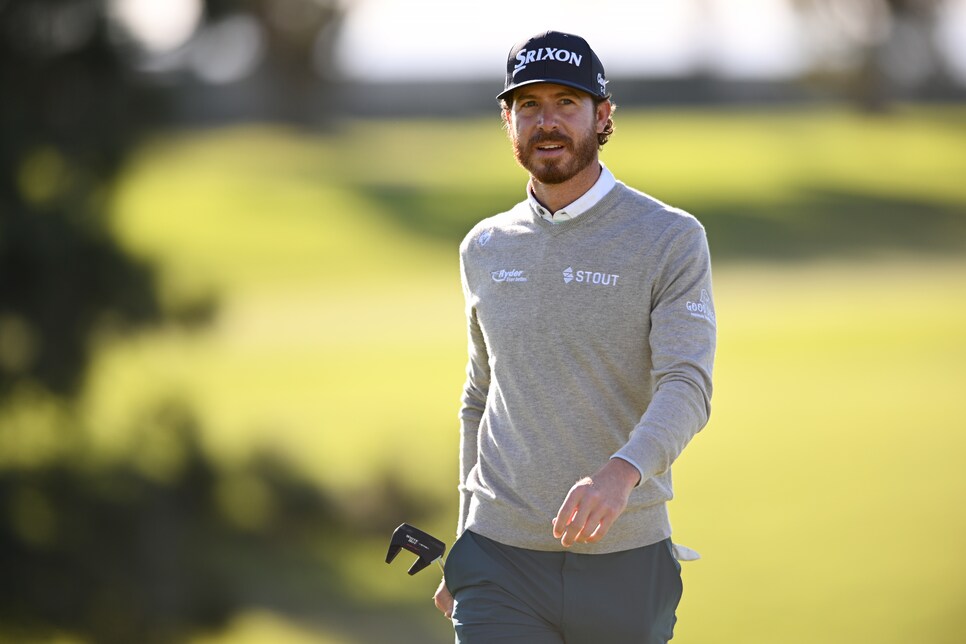 Confidence is high for Ryder, who is playing the best golf of his life right now. He held the lead for much of the Farmers Insurance Open, finishing T-4, before consecutive T-20 finishes in Phoenix and Los Angeles. He's combining solid approach play with a hot putter to throw his name into the mix more consistently.
Christiaan Bezuidenhout ($7,100 DraftKings | $8,900 FanDuel)
Bezuidenhout is one of the few players in the field who teed it up at the Honda Classic last week, finishing T-42. The exciting thing for Bezuidenhout is his course history. He's played at Bay Hill each of the last three years and hasn't finished worse than T-20. His best finish was a seventh-place finish in 2021, so he should be brimming with good vibes here.
Rory McIlroy ($10,600 DraftKings | $11,900 FanDuel)
McIlroy "disappointed" with a T-32 in Phoenix and T-29 in Los Angeles, but his advanced metrics tell a different story. He gained more than 14 strokes from tee-to-green in those eight rounds but lost over eight strokes with his putter. He's been much improved with the flatstick, gaining strokes in nine of 14 starts. Now he heads back to Bay Hill, where he has dominated in his career—he has gained a staggering 74.68 strokes to the field across eight starts, or just over 9.3 strokes per event, which includes a win in 2018 and six other top-15s.
Will Zalatoris ($9,400 DraftKings | $10,900 FanDuel)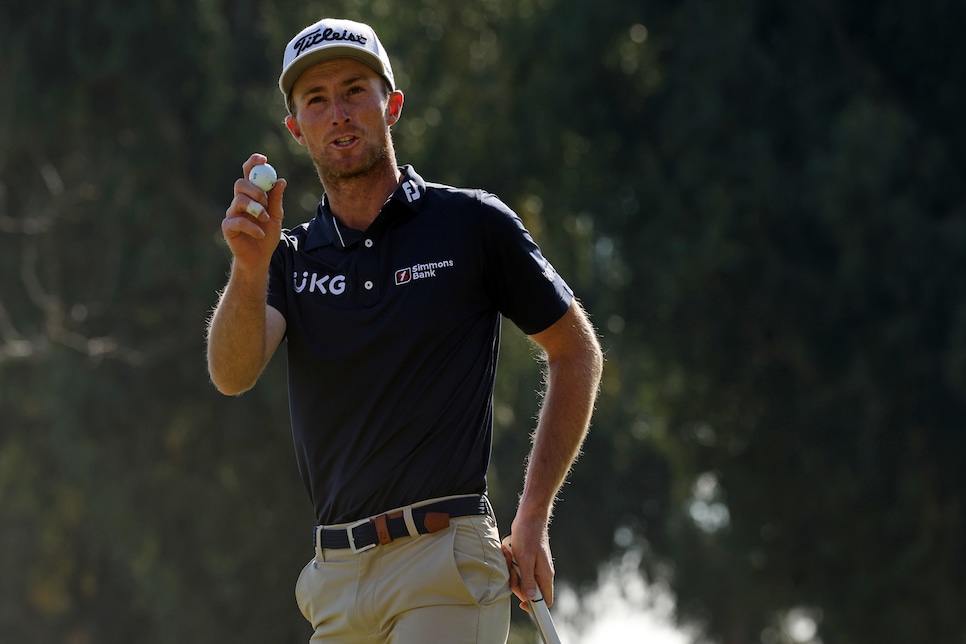 For the first time since his back injury last year, Zalatoris looked like himself again in his most recent start. He gained 7.86 strokes ball-striking at Riviera, the best mark since his victory in Memphis last year. He gained strokes across the board and has shown significant improvements with the putter in recent months. He's gained strokes with the flatstick in six of his last seven measured events.
Matt Fitzpatrick ($8,800 DraftKings | $10,300 FanDuel)
Fitzpatrick has been candid about dealing with a neck injury over the course of the past few weeks. We can argue about how hampered he is, but he has some of the best tournament history in the field. He's working on a four-year streak of top-10 finishes, including a runner-up in 2019. Only Rory McIlroy has gained more strokes at Bay Hill than Fitzpatrick, in as many rounds, over the past eight years.
Luke List ($7,300 DraftKings | $9,000 FanDuel)
List is the most "on-brand" golfer on tour, rarely doing anything outside his DNA. Here's what we know: He's likely to be a great ball-striker, like he was at Riviera, where he gained 13 strokes in the ball-striking categories, and he has gained in 19 of his past 22 measured starts. He's also likely to lose a lot of strokes putting—like he did at Riviera (losing seven strokes/putting), making it 17 straight events losing with that club. The "good news" is that List has gained strokes putting in three of his five trips to Bay Hill, so here's hoping he can unlock those feels on the greens this week.
Ben Griffin ($6,700 DraftKings | $8,200 FanDuel)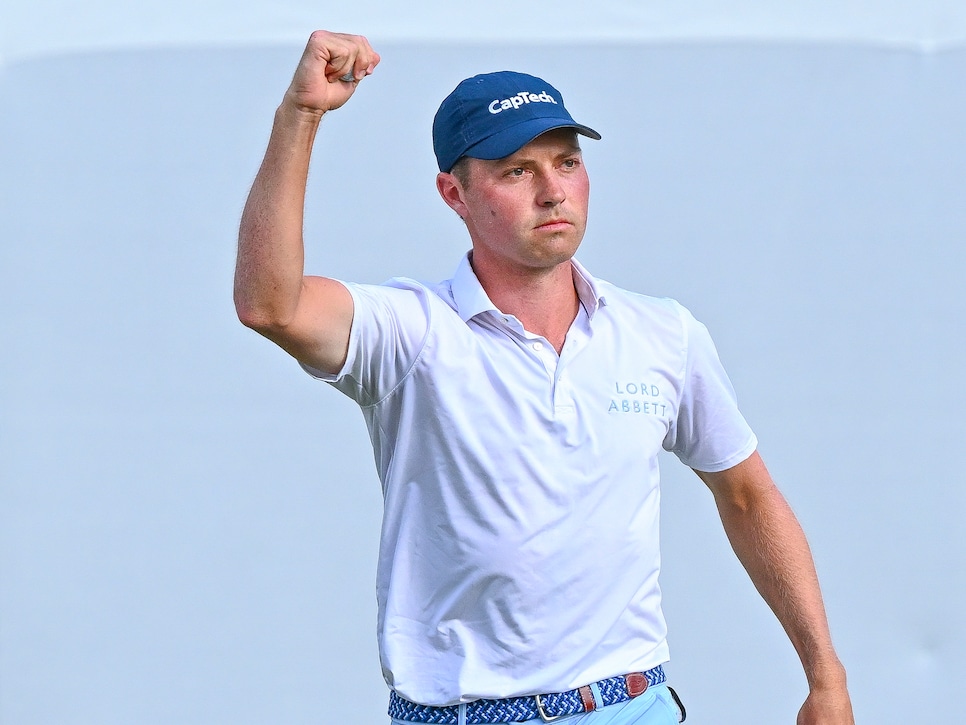 Griffin rebounded from an MC at Pebble Beach by finishing T-21 last week in Florida. He's now played 12 times this season, making the cut in 10 starts while earning six finishes of T-32 or better. He's proving to be a well-rounded golfer with plenty of room for growth.
Justin Thomas ($9,600 DraftKings | $11,300 FanDuel)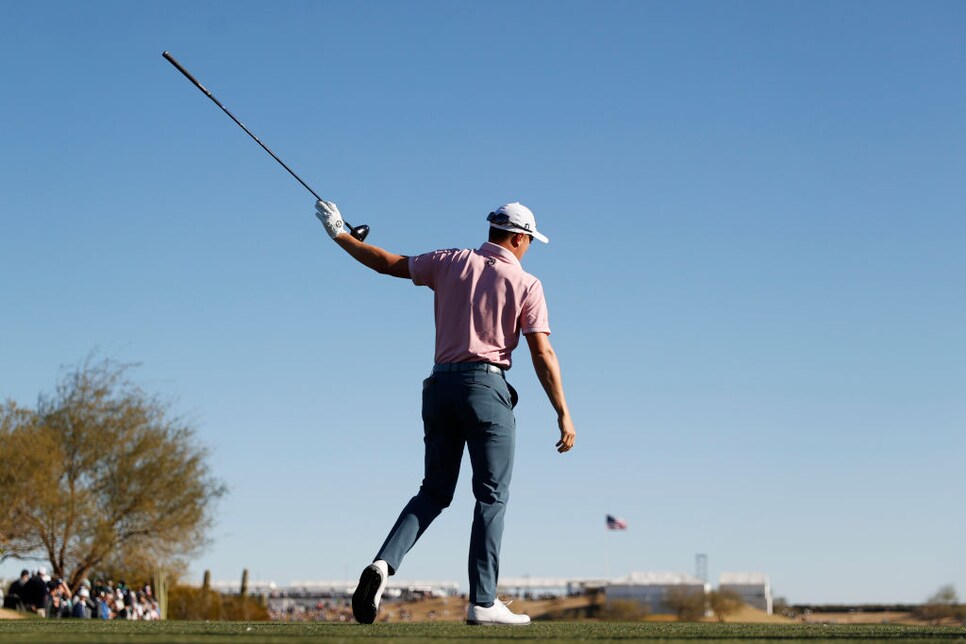 There are more questions than answers coming from the Thomas camp right now. After seemingly making strides with his approach play in La Jolla and Phoenix, he took a few steps back—losing 2.90 strokes on approach at Riviera. Now he'll head to Bay Hill with little experience to bank on. He's played this event once, finishing T-49 in 2015.
Jordan Spieth ($8,600 DraftKings | $10,100 FanDuel)
The putting woes continued for Spieth, who lost three strokes to the field in just two rounds at Riviera before missing the cut. He's now giving strokes back to the field on the putting surfaces in seven of his past nine measured starts. Combine that with a wild driver, and Spieth will likely be playing out of the thick rough often at Bay Hill, narrowing his path to the top of the leaderboard.
Corey Conners ($7,800 DraftKings | $9,500 FanDuel)
This hasn't been the run of golf that Conners was hoping for this season. He's teed it up eight times and has earned just one top 25 in a full-field event—a T-12 at the Sony Open. His usually reliable driver has let him down, and he hasn't been as precise on his second shots. He's played well at Bay Hill the last two years, but he was in much better lead-in form.
Taylor Montgomery ($7,400 DraftKings | $9,100 FanDuel)
Montgomery's putter has cooled off, and he's been exposed a bit in the elevated events. He missed the cut in both Phoenix and Los Angeles, struggling to put all four facets of the game together. He'll need to rebound quickly, but against this field and with that recent stat profile, there are obvious concerns rostering him despite his upside.
Eric Cole ($6,900 DraftKings | $8,000 FanDuel)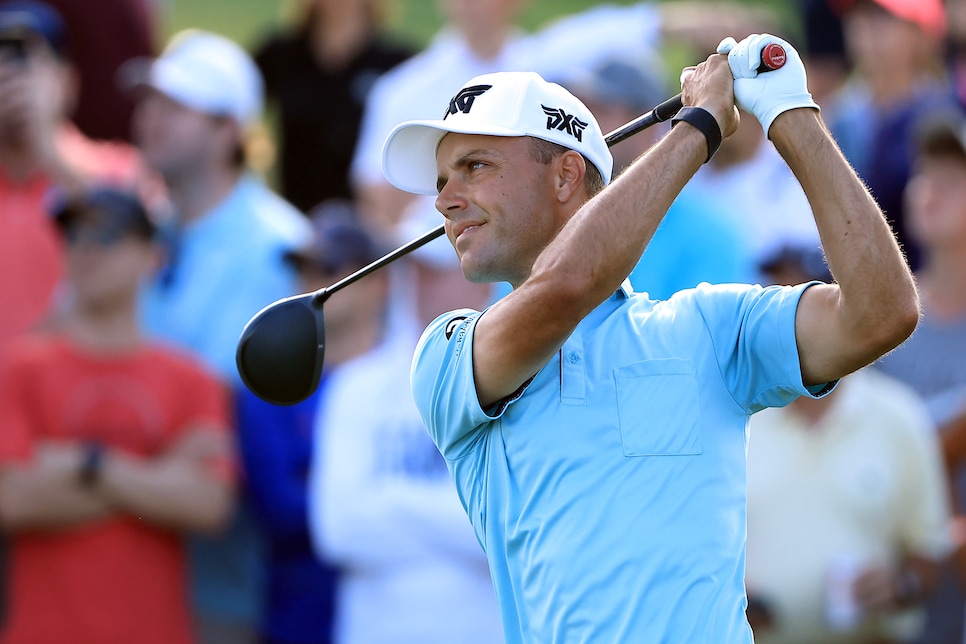 Cole was impressive and a great story last week, but there's a big red flag in his stat profile. He gained 8.42 strokes putting at the Honda Classic. While that sounds great, it's likely unsustainable. That's the ninth-best putting performance of anyone in this field for the entire 2023 season. Expect regression in that category against a much deeper field.