The Loop
Army stays frosty, unveils all-white alternates for Army-Navy game
Last week, we gave you a sneak peek at Navy's Army-Navy game uniforms—a Blue Angels-inspired beauty that we called arguably the best college football uniform of the season. On Monday, it was Army's turn, with the embattled-but-improving football program (ICYMI, they haven't beat Navy in 21 EXCRUCIATING TRIES) unveiling their own retina-caressing alternates via the de-facto college football uniform runway known as Twitter. Check them out: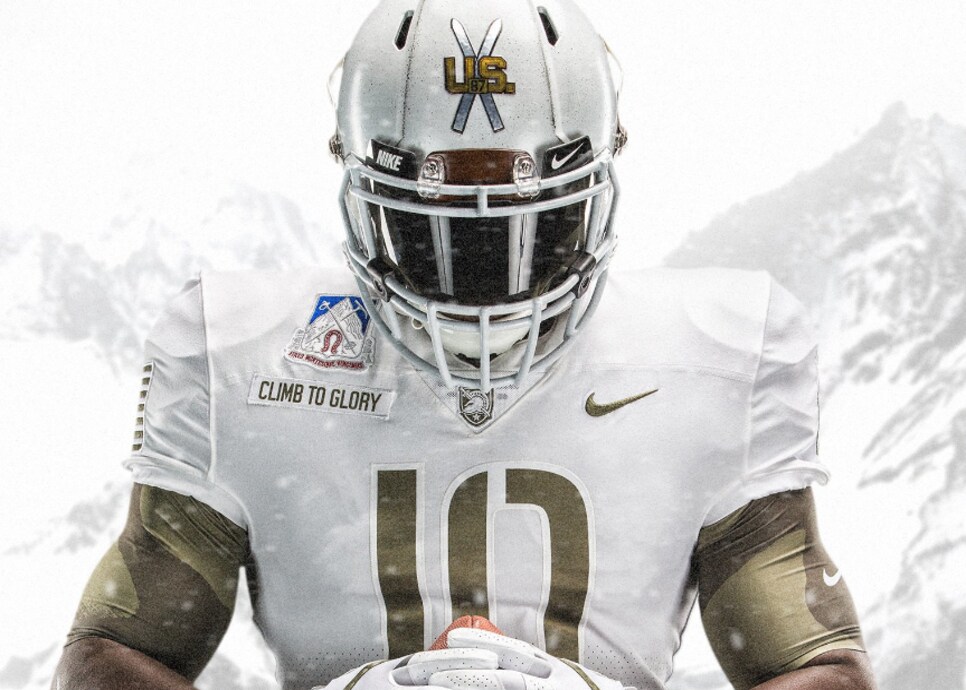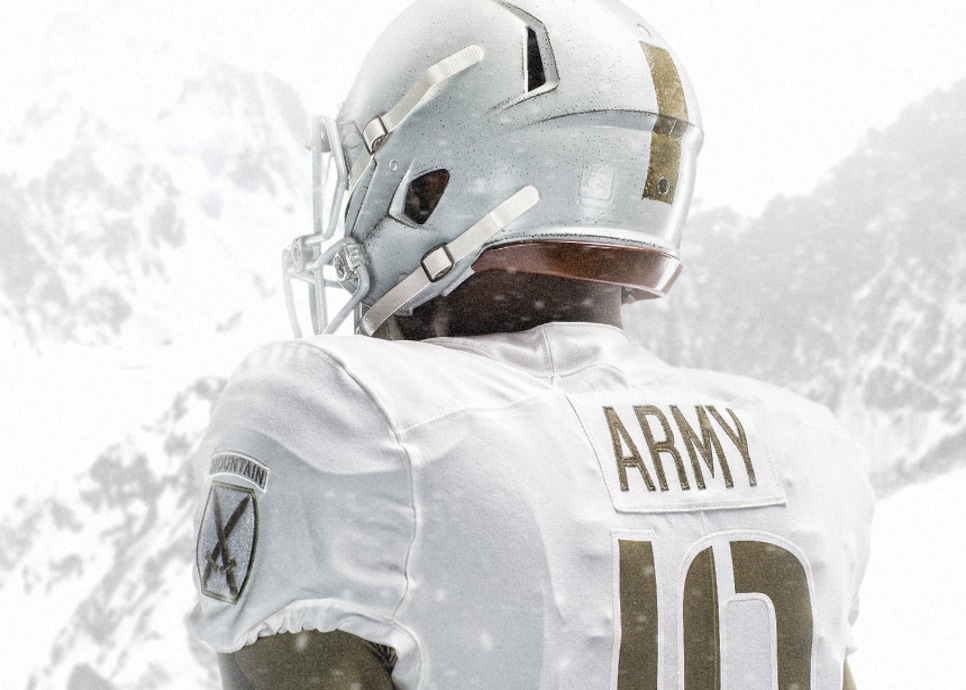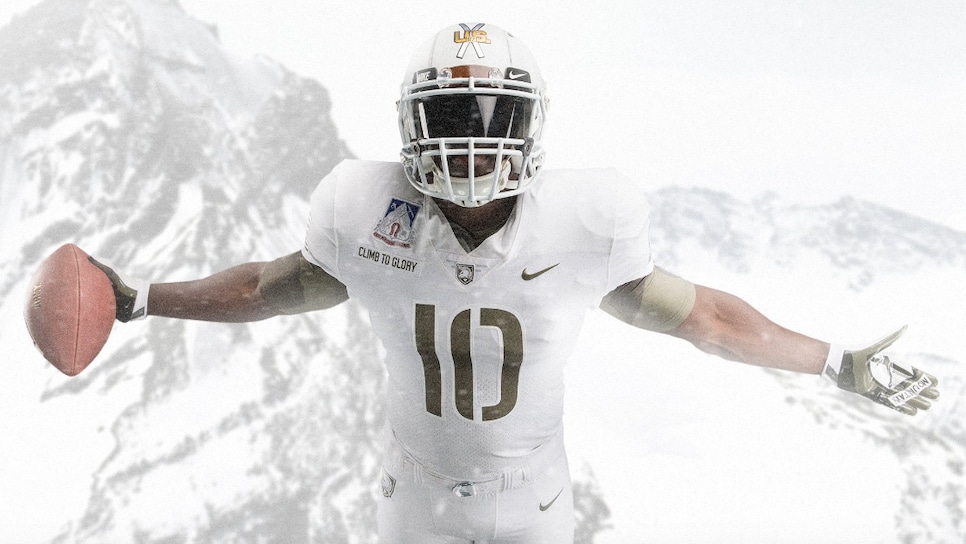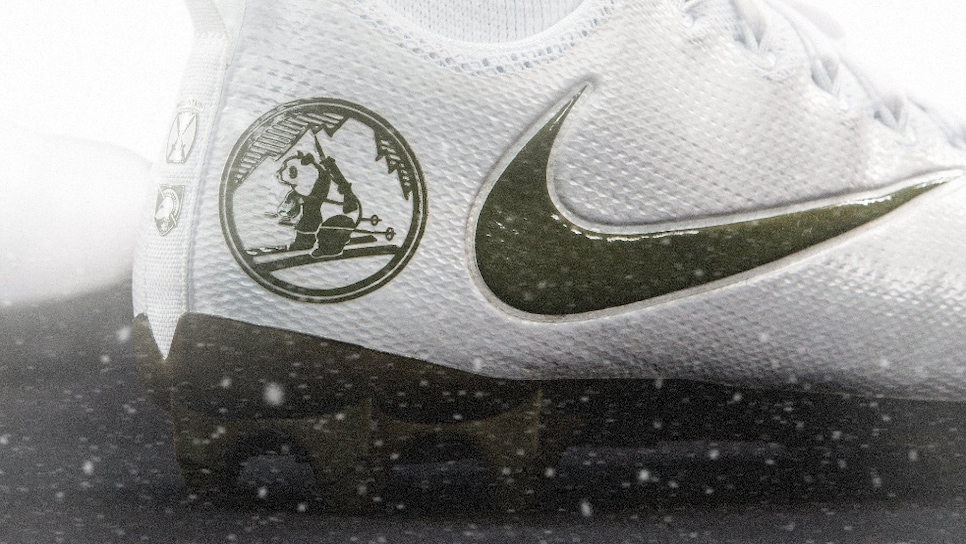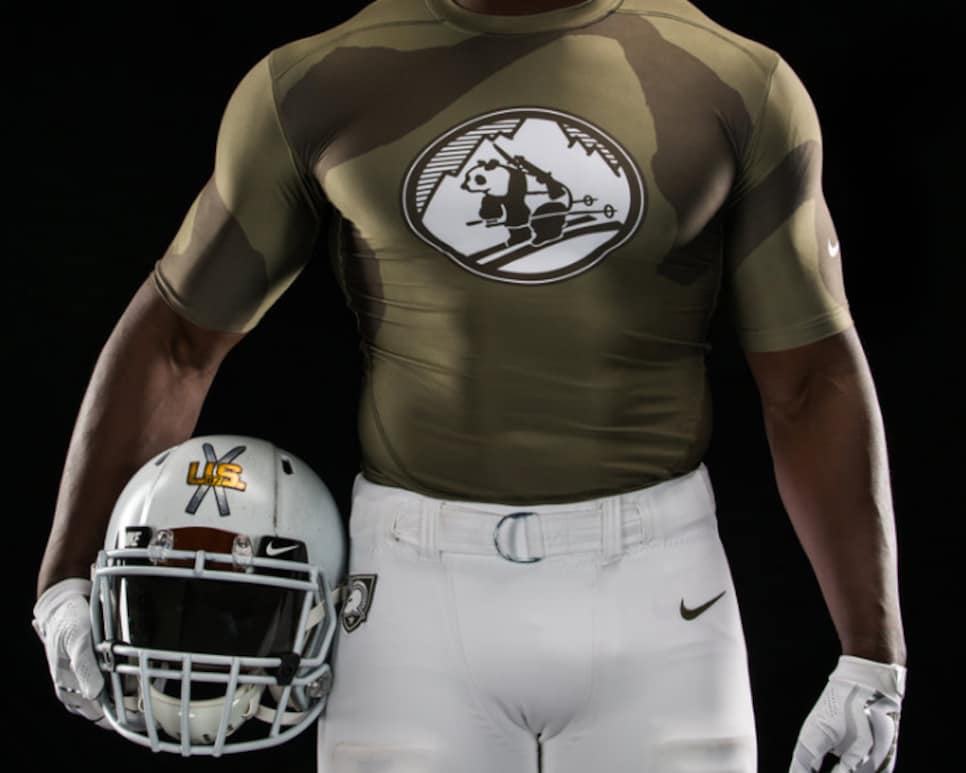 Honoring Army's legendary 10th Mountain Division—a small division of Army soldiers specially trained for combat in arctic, mountainous environments—the snow-white Nike look is clean, sleek, and simple, punctuated by fatigue accents, Mountain-division badging, and the piece de resistance: Custom cleats and warm-ups featuring the division's unofficial Pando Commando logo, a panda on skis with a machine gun strapped to his back, in case you were wondering what the coolest thing you could put on a pair of cleats would be.
Whether or not this alpine assemblage tops Navy's look is very much up to eye of the beholder—apparently the way most things in the FBS are judged these days cough Alabama cough—but there's certainly no questioning one thing: When these two squads take the field on Saturday afternoon, it will be as part of the best looking Army-Navy game in college football history.