You Hate to See It
Pitcher Archie Bradley breaking his elbow by falling over the rail during Sunday's brawl might be the most Angels injury ever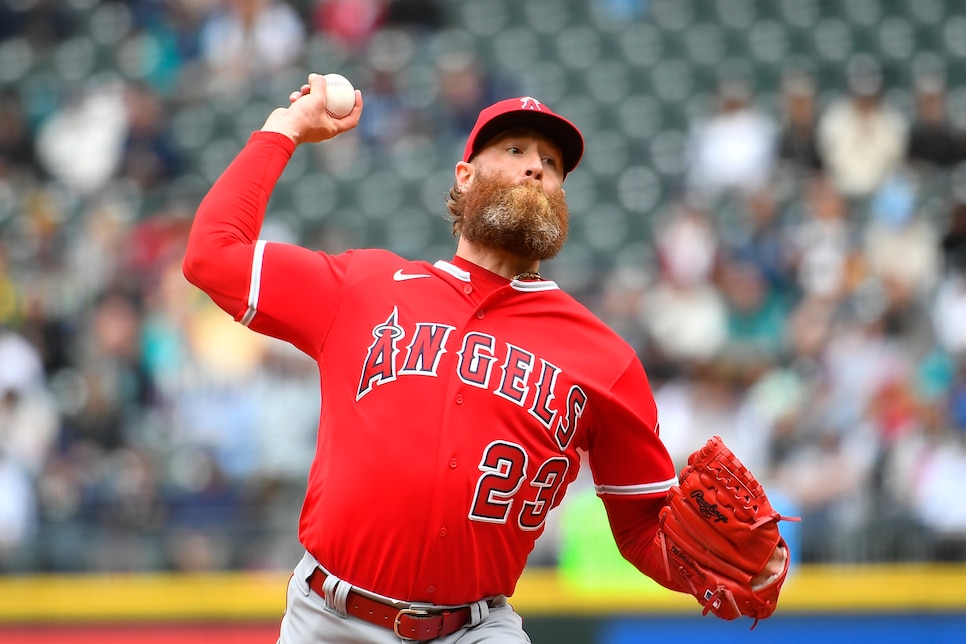 Listen, no matter who you root for or where your baseball allegiances might lie, facts are facts and the fact is this:
On Sunday, baseball witnessed it's dumbest, funniest, nastiest, pettiest brawl in recent memory when the Angels, angry at the Mariners for throwing up in on Mike Trout the night before, began their literal grudge match with an opener with the express intent of throwing at the Mariners. Which they did, twice, the second plunking Jesse Winker in the hip, which sparked the seed-spitting mayhem.
After the brawl, footage surfaced of Angels interim manager Phil Nevin—since suspended 10 games just 19 games into his managerial tenure—threatening retribution on Mariners players on Saturday night, lending credence to the theory that the whole thing was premeditated. As is usually the case with the righteous vengeance (and as is always the case with the Angels), it backfired spectacularly when journeyman right hander Archie Bradley fell over the rail while scrambling out of the dugout, fracturing his elbow before he even made it to the scrum.
Here's the moment it happened. (This is a million times better if you imagine the 'Curb' theme song playing in the background.)
This mostly sucks for Bradley, who has pitched just 18-and-a-third innings for the Angels this season and most likely won't have a roster spot waiting for him when he returns. But it's also emblematic of the Angels' self-defeating roadshow, which has been circling the country for much of the past decade. They have two generational talents in their primes, fired a World Series-winning manager in June, and yet they're still 11 games back in the AL West. Is this because a platoon guy cracked his own elbow in a fight they started that didn't need to happen? No, but it may as well be, because with the Angels it's always something like this. So while the injury report might read "broken elbow," it's really just another another self-inflicted gunshot wound to the foot.