News
The Masters mark you didn't know Anthony Kim holds (for now)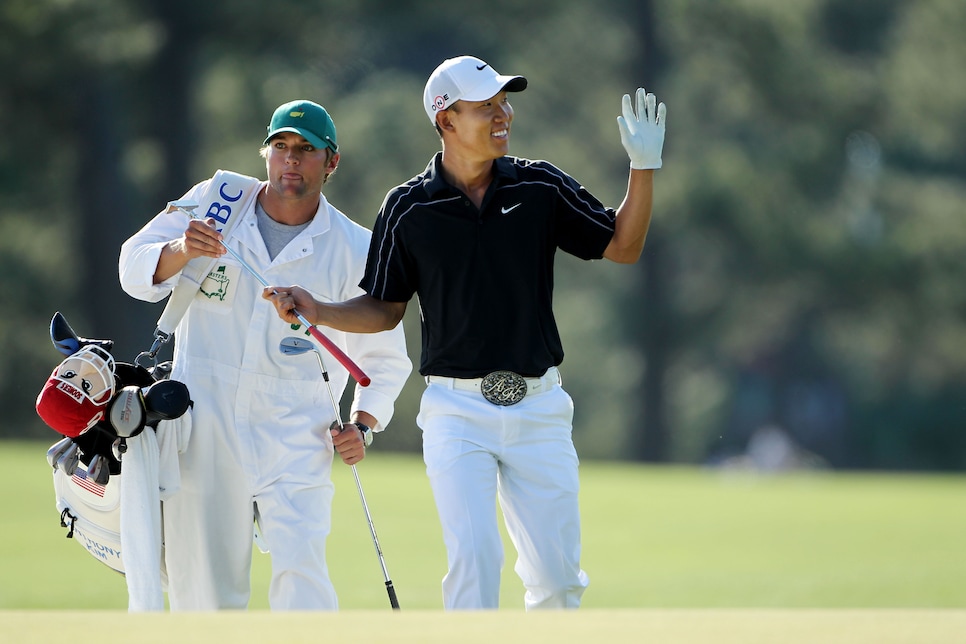 Turns out, he holds another Masters scoring mark as well. At least, for now.
As with so many stats we come across, this one comes from 15th Club's Justin Ray. Kim only played in three Masters, but no one has ever played the iconic par-5 13th hole as well as he did in those appearances.
Yes, No. 13 is the course's easiest hole, but essentially averaging a birdie is pretty darn good. Kim played the hole 10 times total—he missed the cut at the 2011 Masters after finishing third in 2010, and T-20 in 2009—recording seven birdies, one eagle, and two pars.
As you can see, Jon Rahm is right behind Kim when it comes to mastering the Masters' most famous par 5. But he would need to play the hole in five under par for four rounds this year to move in front of Kim.
Of course, this won't be near the top of anyone's storylines as we head into a particularly long-awaited Masters tournament. But it's yet another sad reminder that Kim's disappearance from competitive golf due to a series of injuries robbed golf fans of seeing scoring fireworks—especially at Augusta National.