News and Tours
Anthony Kim apparently hasn't dismissed a LIV Golf opportunity, former caddie says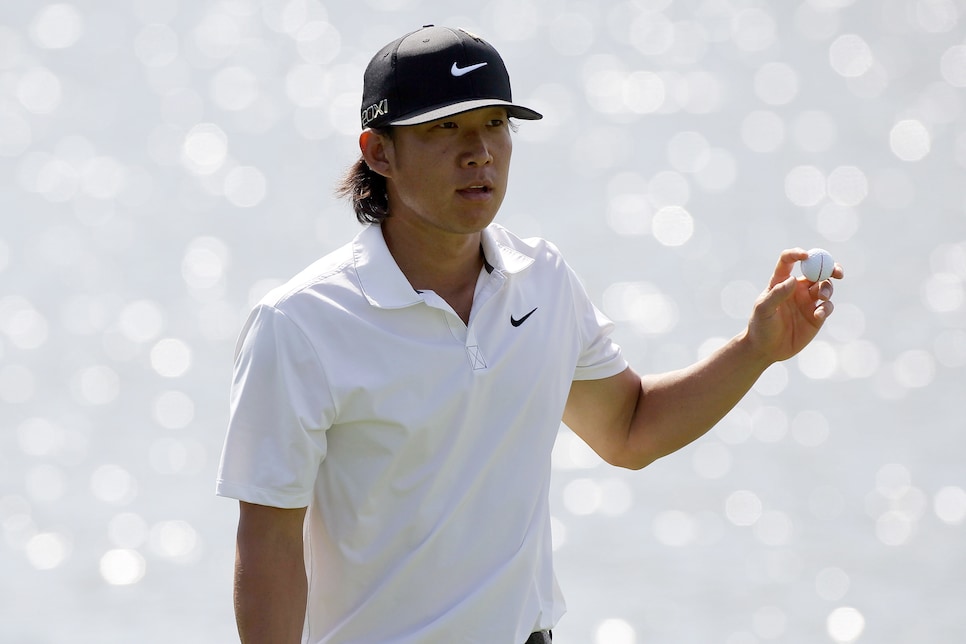 That's why a New York Times article published Thursday piqued interest in golf circles. Though it appears Kim unsurprisingly declined to be interviewed for the piece, one of his former caddies, Eric Larson, who now loops for Harris English, is quoted.
Larson recounted to the New York Times that he spoke to Kim on the phone recently and asked the former wunderkind whether or not he would participate in LIV Golf. Ever since the prospects of a rival league to the PGA Tour were first discussed, Kim's name has been linked to LIV, which has fueled fan excitement about the prospects of seeing the now-37-year-old compete again.
Here's the quote from Larson:
"He goes, 'I don't know, I really don't know,' " he told the New York Times. "I said, 'Come on, man, get the old clubs out. Go out there and have some fun.' And he starts laughing at me. He goes, 'That's what everybody wants me to do!' "
Yes, AK … your fan base would be giddy if you joined LIV and people could watch you play golf again. It's unknown whether he has actually received an offer from LIV, but the three-time PGA Tour winner was curiously named in a legal filing in the fall in which LIV sought information from the tour on prominent names whom the tour may have talked to about LIV. It doesn't necessarily mean LIV gave Kim a formal offer, but it doesn't quell any of those LIV rumors we mentioned earlier.
Kim—who fought injuries in the years leading up to his break from the PGA Tour—confirmed to the Associated Press in 2015 that he was collecting money on an insurance policy. It's believed that if he returned to the PGA Tour, he'd be ineligible to receive those monthly payments under the policy. What's unclear is if he would face similar restrictions if he played for a different pro tour like LIV Golf.
So the update is, essentially, we have nothing concrete on Kim, which is a very common position for golf fans. We didn't learn too much new about Kim in the New York Times article, but it's a worthwhile piece for anyone who craves any new insight into the 2008 Ryder Cup star.