News
Another year, another new swing instructor (and caddie) for Lydia Ko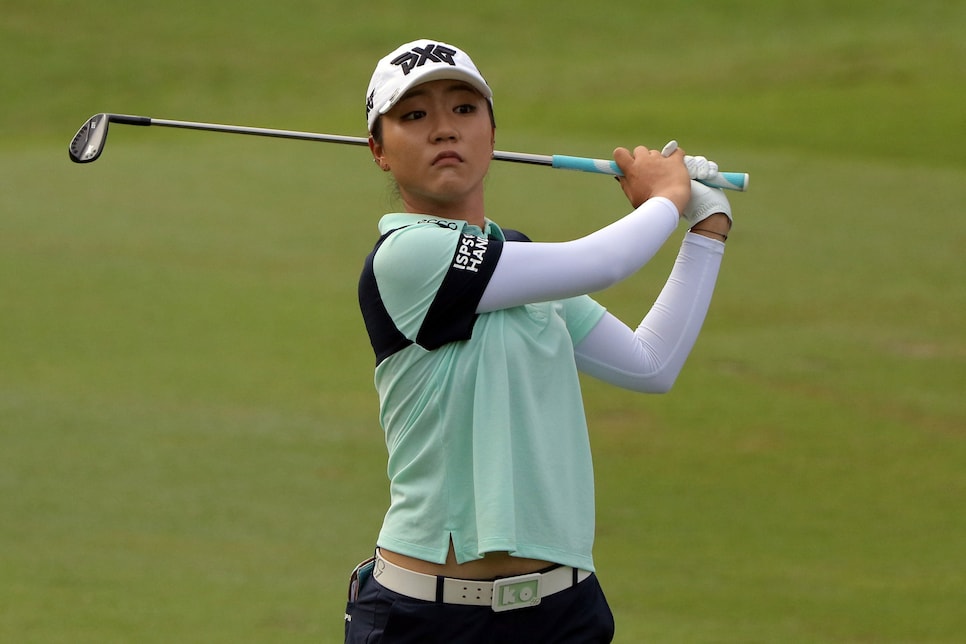 How Foo Yeen/Getty Images
Lydia Ko is starting the LPGA season with a new caddie and new instructor. And no, this isn't an old story mistakenly republished.
Like she did to kick off 2017, the 20-year-old 14-time LPGA winner and former World No. 1 beings 2018 with new players as part of her team. On the eve of this week's ISPS Handa Women's Australian Open, Ko says she's now taking instruction from Ted Oh, a former PGA Tour pro with his own background as a teen prodigy. The change was first reported by Golfweek and subsequently confirmed by LPGA.com.
Oh grew up in Southern California and competed as as junior against Tiger Woods. He made his own headlines when he qualified for the 1993 U.S. Open at age 16. Oh continues to live in Los Angeles, but spent several days in Phoenix last month with Ko, according to Golfweek.
Prior to the start of last season, while still ranked No. 1, Ko surprisingly decided to part ways with the instructor to begin working with Gary Gilchrist. Despite going winless in 26 starts in 2017, Ko told Golf World at the end of the season that she was pleased with the progress she and Gilchrist were making. Ko spoke of how her confidence has ebbed during the year, but seemed to be returning after posting top-five finishes in four of her last eight starts.
"It's a season that obviously I learned a lot from," Ko said. "And I think it wasn't the 'game' aspect that I learned, but the mental aspect of saying, 'Hey, get over the bads and kind of move on.' Confidence and patience were probably the two big keys for me this end stretch of the season."
Gilchrist also sounded positive about the results he and Ko were seeing as 2017 unfolded.
"I knew it was going to be a challenge because I knew she'd struggle," Gilchrist said. "She won five times and a major [in 2015] and four times [in 2016]—those are unbelievable years. And then she was going to change everything, so I knew, if [Ko and her family] was going to come to me and think everything is going to work out in two or three months, that wasn't going to happen."
Asked about the split, Gilchrist told Golfweek. "Like any marriage you hope it lasts more than one year to make it work."
In addition to a new swing coach, Ko also will have a new caddie on her bag in Australia, using Jonny Scott, who formerly worked with Laura Davies and Karrie Webb. Changing caddies is hardly new for Ko, who has previously used 10 different people on her bag during her LPGA career. The revolving door of loopers seemed to have slowed when she picked Pete Godfrey late last April and stuck with him through the remainder of 2017.