News
Lydia Ko opens up about what she's looking for in a caddie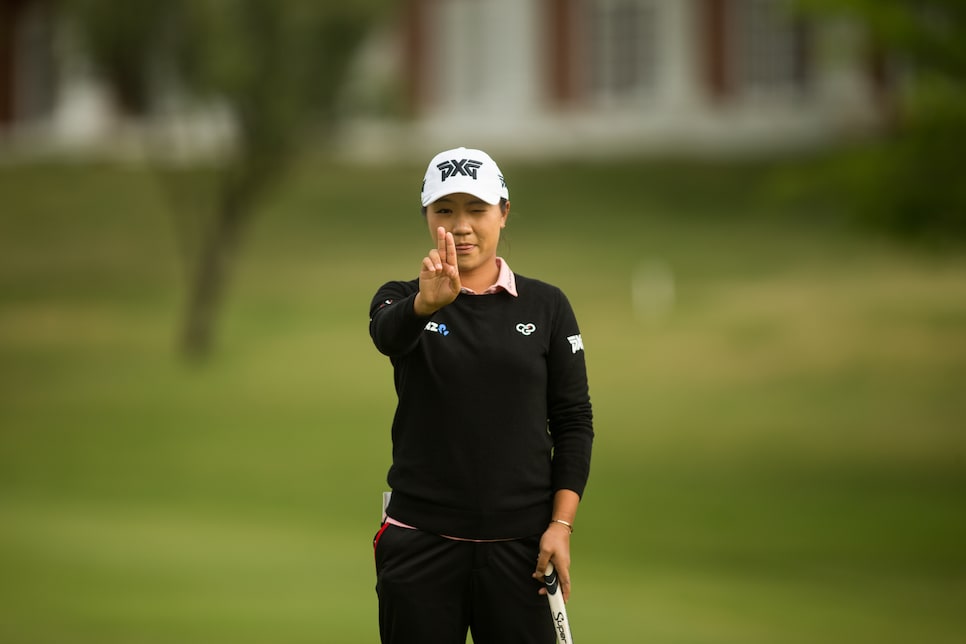 IRVING, Texas — It's been a season of changes for Lydia Ko. She didn't re-sign with Callaway and plays PXG clubs now, she left swing coach David Leadbetter to start working with Gary Gilchrist, and, to much fanfare this week at the Volunteers of America Texas Shootout, she's playing with her 10th caddie of her professional career, Pete Godfrey.
The two had a perfectly fine first round together on Thursday. After making two good up-and-downs on 16 and 17, the No. 1 on the Rolex Rankings, finished with a one-under 70, five off the early lead at Las Colinas Country Club.
After the round, Ko was fairly forthcoming in taking about her search for the right person to carry her bag.
"Obviously the number of caddies I've had is not a small number," Ko said. "With every person I felt like I've learned a lot."
The rate of turnover is pretty quick considering Ko has only been on tour since 2014. Ko says she keeps trying out new caddies because she's looking to find what works best with her game. And she admits it's not a perfect science.
"I don't know exactly what I want and what I need in a caddie," Ko admitted. "As an amateur, you've always got a friend or my mom caddied for me a lot in the big amateur championships. Especially my rookie year [as a pro], I was learning and figuring out what works best for me. In a day, I spend a lot of it with my caddie. I think people just think caddies give you a number, but I think it's more than that."
Godfrey caddied for 2016 LPGA player of the year Ariya Jutanugarn, the current World No. 3, last season. Earlier this spring, he got married to another LPGA Tour pro, Jane Park. Ko describes Park as one of her big sisters on tour and had gotten to know Godfrey through her.
"Obviously I'm trying to figure out exactly what I want and I realize how big personality is for me," Ko said. "Especially because I'm not really loud, I never get high or low. When I don't play well, I felt like I needed somebody who would say, 'Hey it's OK, we can make birdie on the next hole. We can bring it back.' I needed somebody with a little bit more positive [attitude], more of that nice confident energy. That's what I was looking for, and hopefully that will happen between Pete and I."