The Loop
Annoying NFL Texts with Ian Rapoport: It's good to be the (ridiculously well-paid) commissioner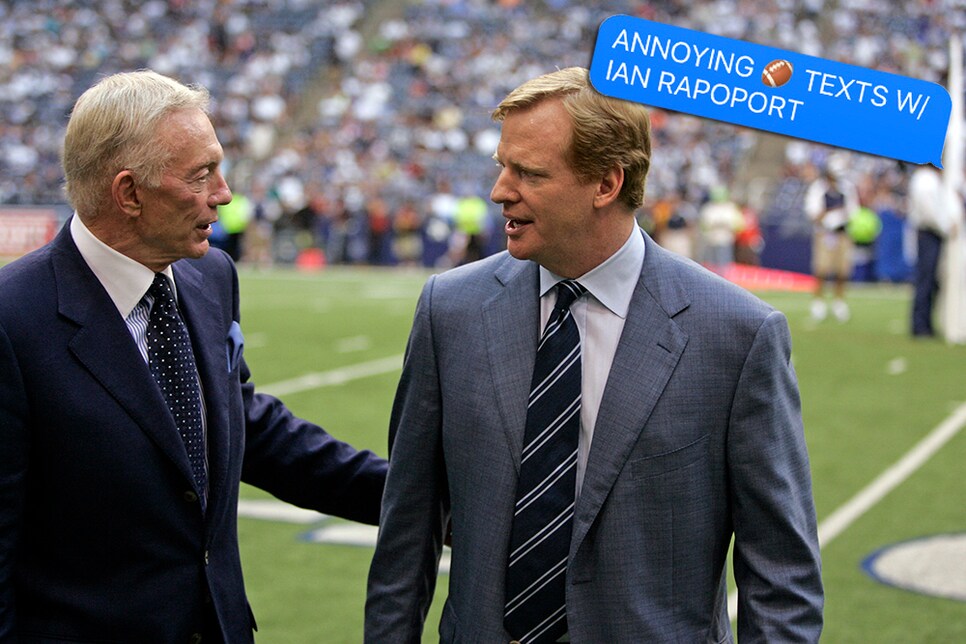 Let's start with the fact that the job of NFL commissioner certainly isn't easy, not with football's festering concussion crisis, and myriad messy player discipline issues, and clashing opinions about players choice of posture during the anthem. Now throw in the likes of Jerry Jones seemingly trying to get you replaced, and Roger Goodell's typical day is probably not of the "punch the clock at nine, take a long lunch and try to catch the 5:15 home" variety.
Then again, Goodell is paid an exorbitant amount of money -- plus he's got that swanky Augusta National membership to boot -- and it looks like he's going to be paid a ridiculous amount a little while longer. The commissioner, according to various reports, signed a five-year contract extension worth about $200 million. The new deal is a clear endorsement of the job he's doing from the league's compensation committee, and as we discussed in our weekly text exchange with Ian Rapoport, it appears to be a decided response to the man who was standing in the way of his extension.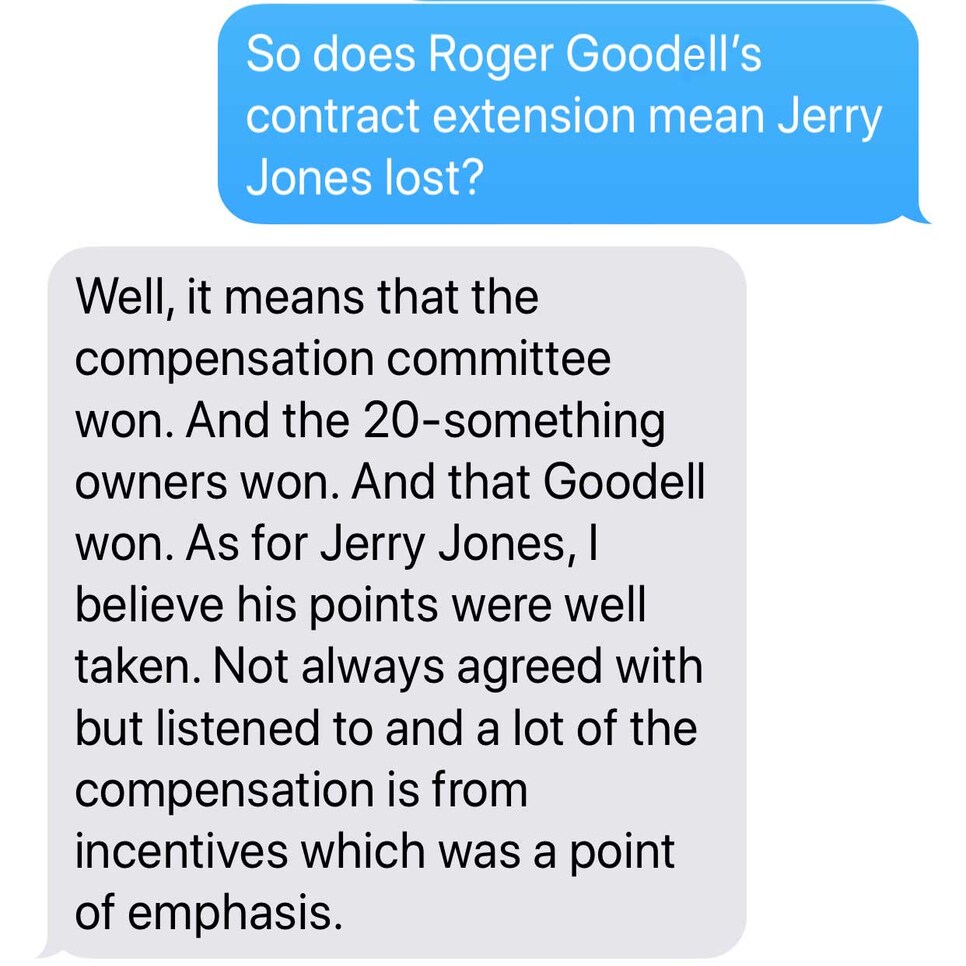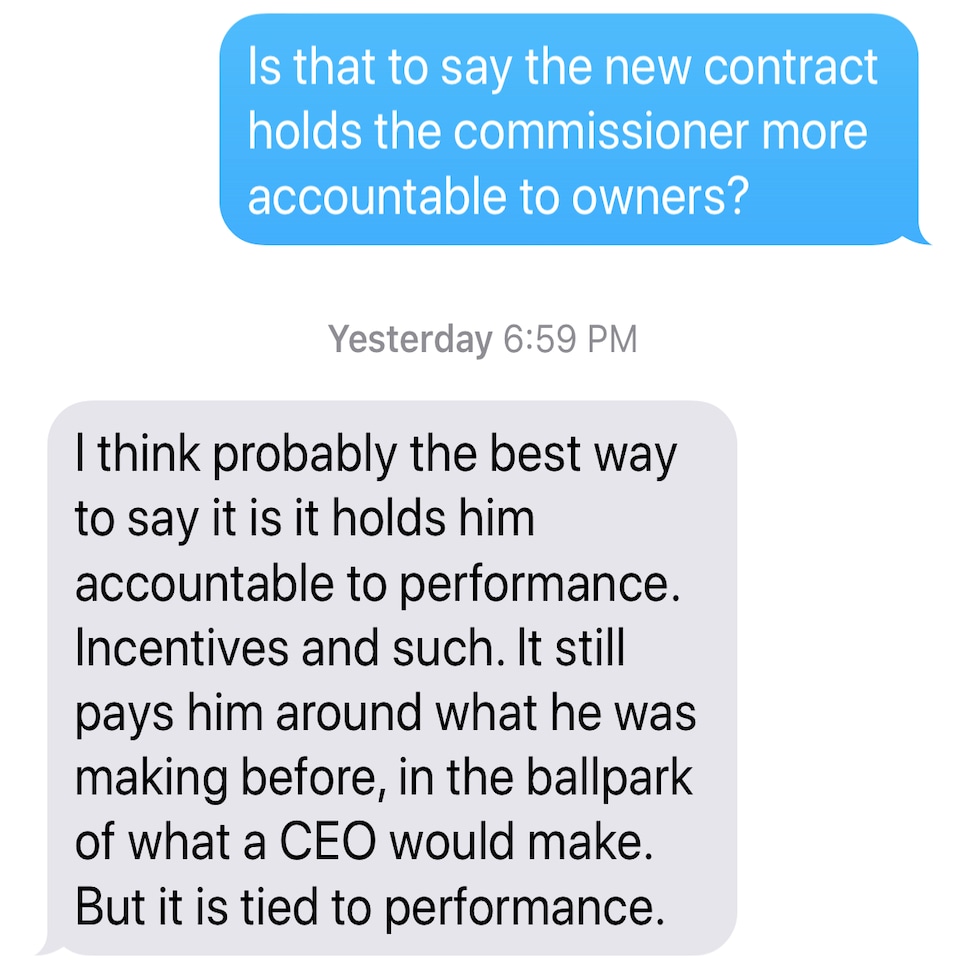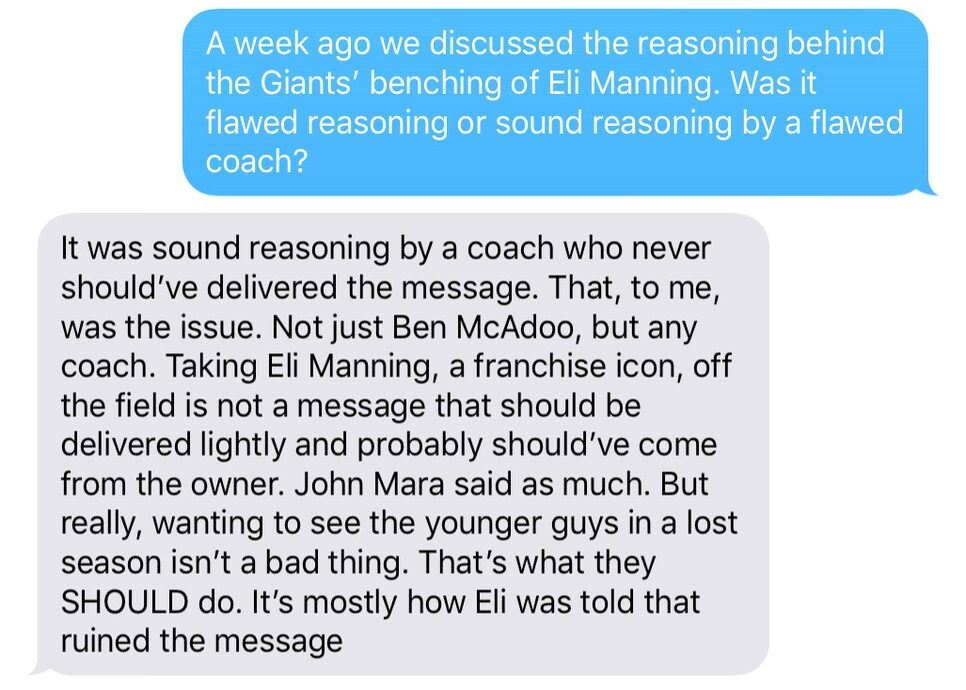 Of course, one needed to only look at the Giants place at the bottom of the standings to understanding the reasoning for McAdoo's dismissal. The timing, however, is worth examination.
Bottom line is, things can change in a hurry in a frenetic NFL season. Just take the Chiefs, once extolled as a Super Bowl contender, but now losers of four straight and scrambling to make the playoffs.