The Loop
Annoying NFL Texts With Ian Rapoport: WTF is up with this Eli Manning benching?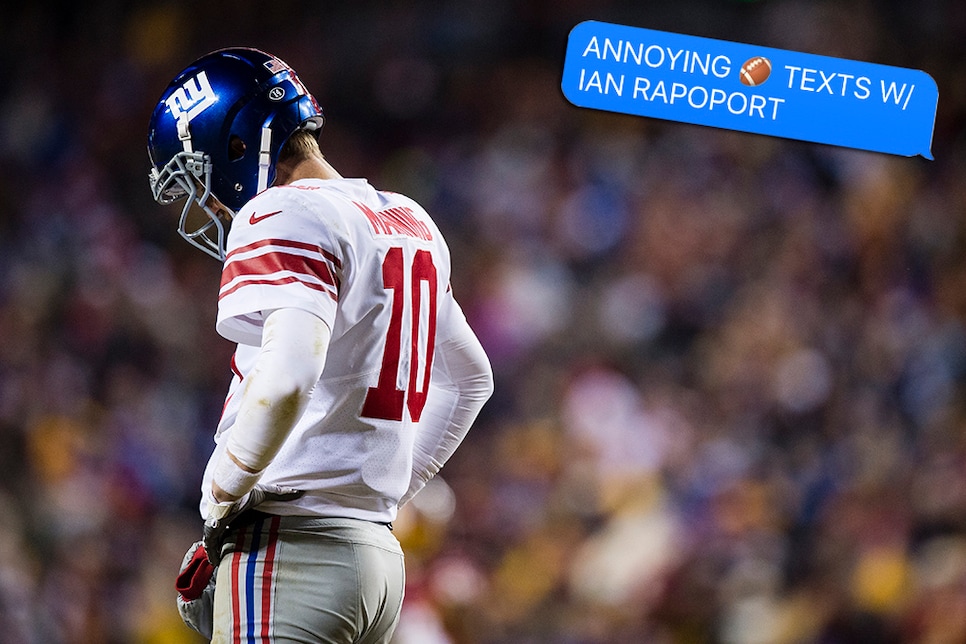 That sound you heard around our offices earlier this week was the audible groan among certain Eli Manning-loving colleagues at the news that the Giants have benched their two-time Super Bowl-winning quarterback in favor of . . . checking to make sure this is actually right . . . Geno Smith?
Yes, the face of New York football this century has been abruptlty banished to the sidelines, and the reaction in these parts has been a mixture of outrage, sadness, and disbelief. In our weekly text exchange with NFL Network's Ian Rapoport, we hoped the dogged league insider could help us make sense of it all.
That the Giants, in the throes of a 2-9 disaster of a season, wanted to look beyond their 36-year-old quarterback makes at least some sense. But by one theory, they're going to need a quarterback in the draft regardless, so why even go through the charade of playing someone else now?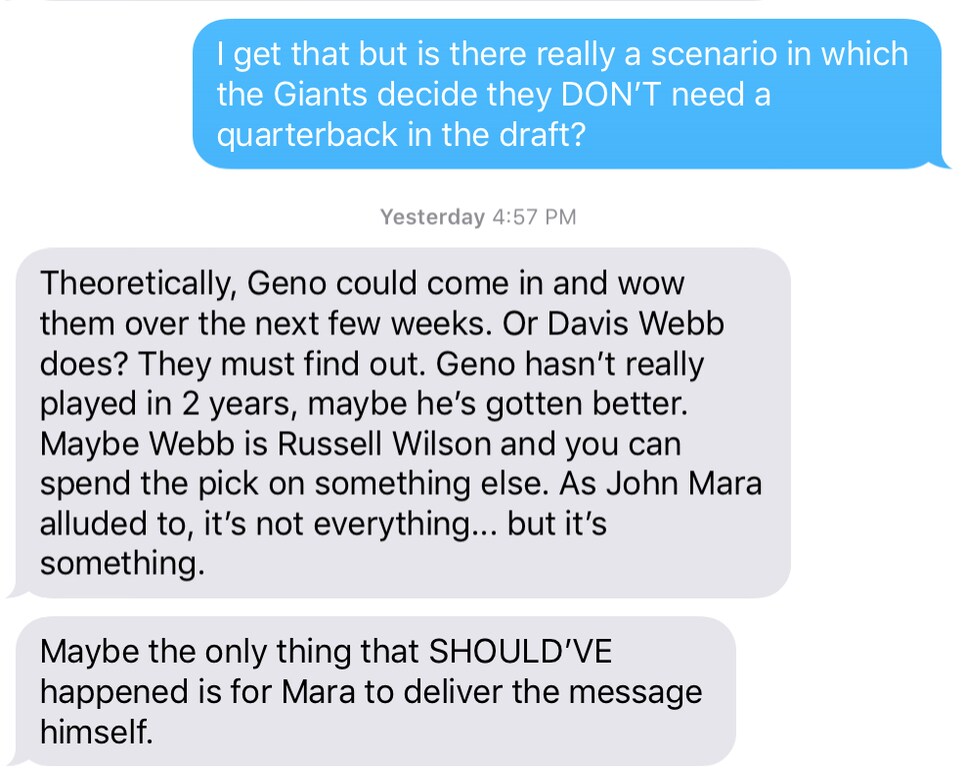 Adding to the mess is the fact that Giants opted to start Geno Smith, who had a highly forgettable stint with the Jets, instead of Davis Webb, who they drafted in last spring's draft. If you're going to look to the future, you might as well really look to the future.
OK fine, but what happens to Manning? He's past his prime and ranks near the bottom of most quarterback stats this year. But he's also been playing shorthanded without his favorite receiver in Odell Beckham Jr., and there's the argument to be made he's got plenty left to give.

And of course, not to be discounted is the possibility that Manning ends up right where he left off -- as the starting quarterback for the New York Giants. I mean, there's got to be a sliver of hope, right?