The Loop
Annoying NFL Texts: Does Eric Reid's signing signal an opening for Colin Kaepernick?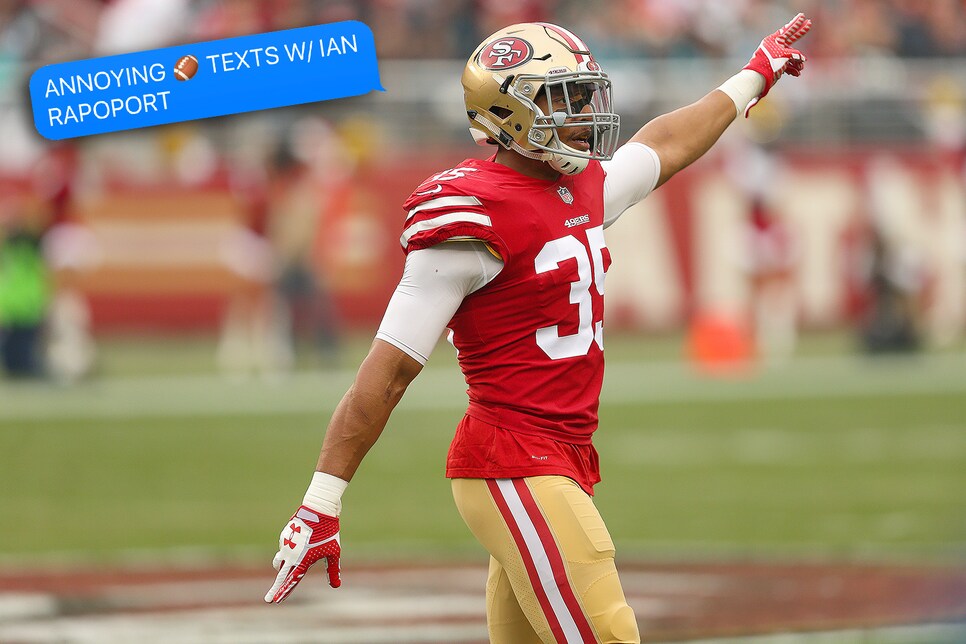 The Carolina Panthers' free agent signing of Eric Reid last week might seem like the opportunistic acquisition of an veteran former All-Pro safety. But maybe not when considering that Reid went unsigned during the offseason. Or that he was the first to join former teammate Colin Kaepernick in kneeling during the anthem; then joined the quarterback in filing a grievance against the NFL owners for colluding to keep both out of the league.
The point is, if Reid has been welcomed back in the league, might there be room for the man at the heart of the NFL's polarizing anthem controversy (worth noting that Reid said he will continue to find ways to protest against social injustice, but likely not during the anthem)? All of this was the jumping-off point for our weekly text change with NFL Network's Ian Rapoport, who suggests the issue is still complicated.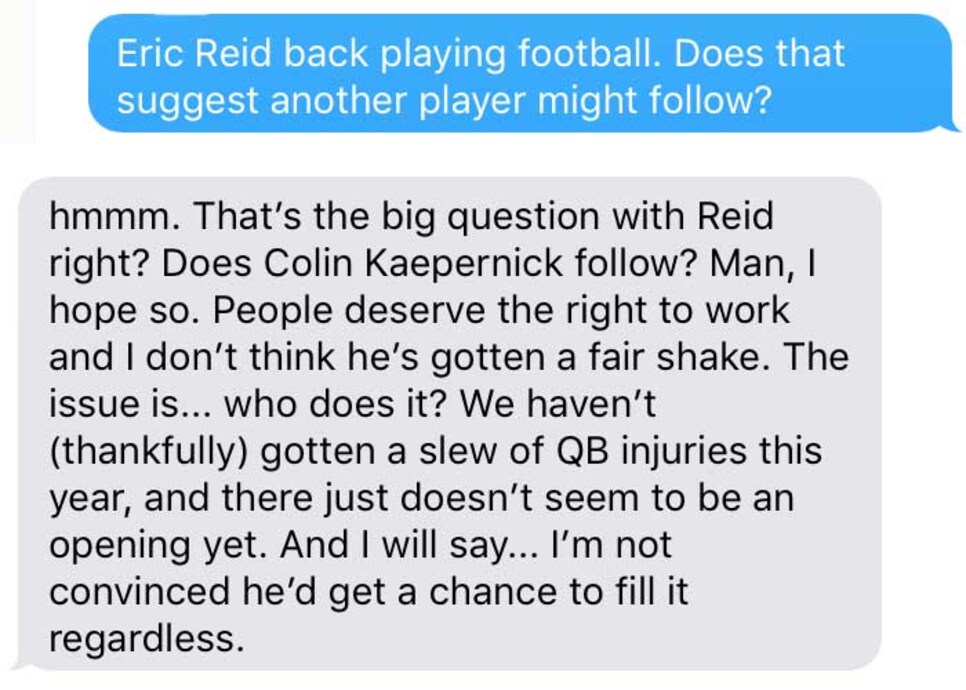 Plenty of NFL teams have justified Kaepernick's exclusion by saying there are better quarterbacks available, which felt suspicious a year ago. But now given how much time Kaepernick has now missed, one wonders if it's become an actual reason he's not playing.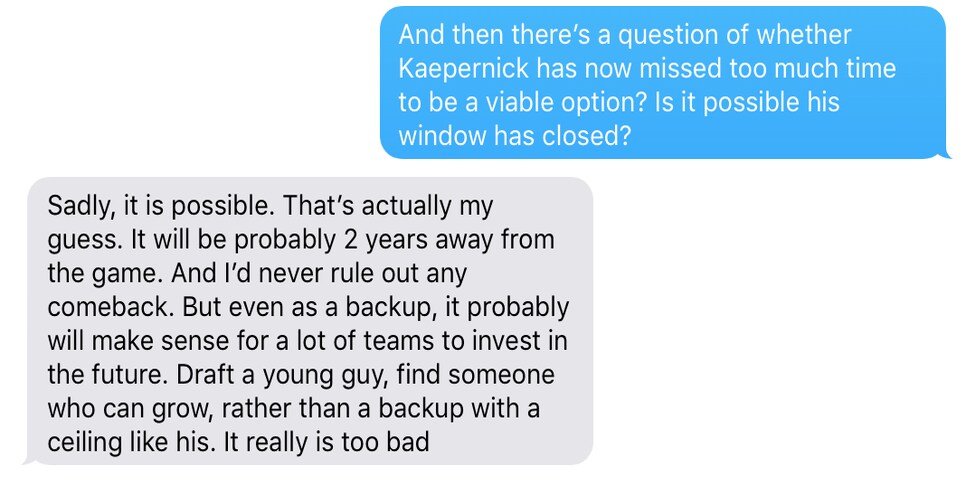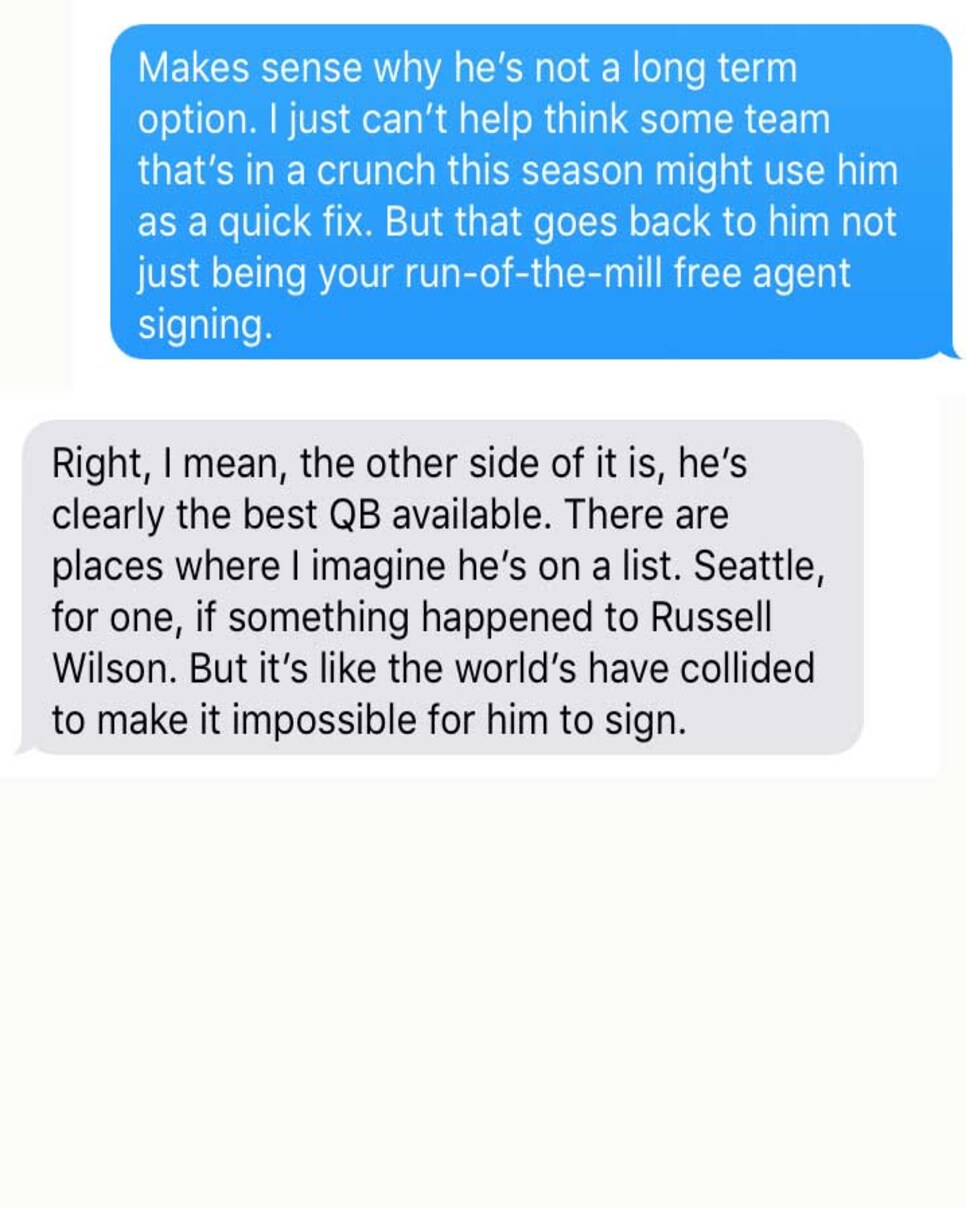 There's little question about Le'Veon Bell's worthiness as an NFL player, but the Steelers' running back has also been on the sidelines this season. His reasoning is different. As we discussed last week, Bell has held out over a new contract, and yet this week said he wanted to return to the team for Week 7. If only it were that simple.