The Loop
Annoying NFL Texts: When will Le'Veon Bell play football again?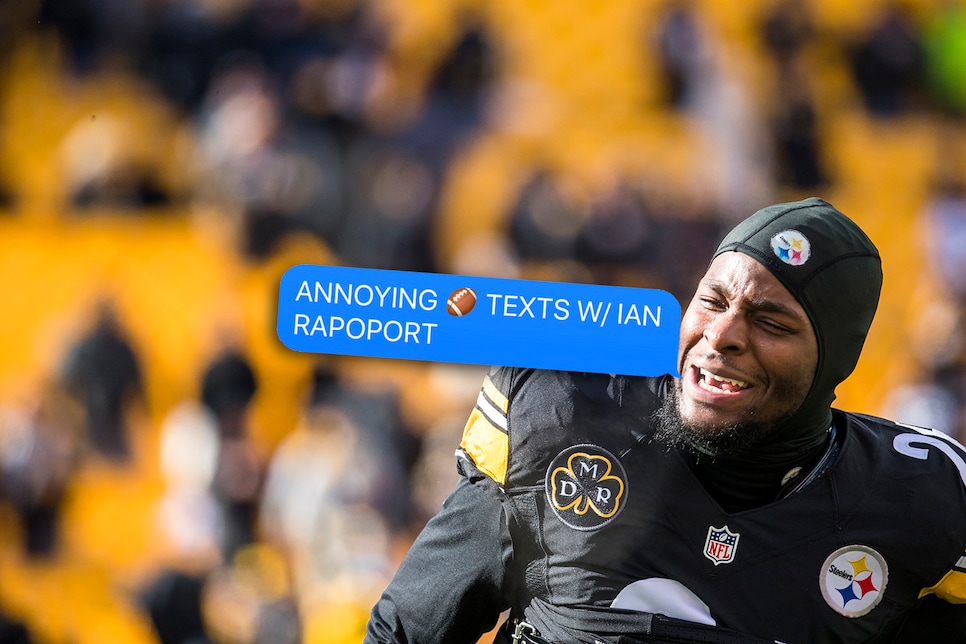 The NFL is a complicated business, what with salary caps and franchise tags and disgruntled running backs who don't want to report to work because they don't like their paycheck. To understand the Pittsburgh Steelers' 1-1-1 start, you first have to recognize they have played so far without All-Pro running Le'Veon Bell, who is holding out because he essentially wants more money, even if it means he's forfeited $2.6 million so far this season.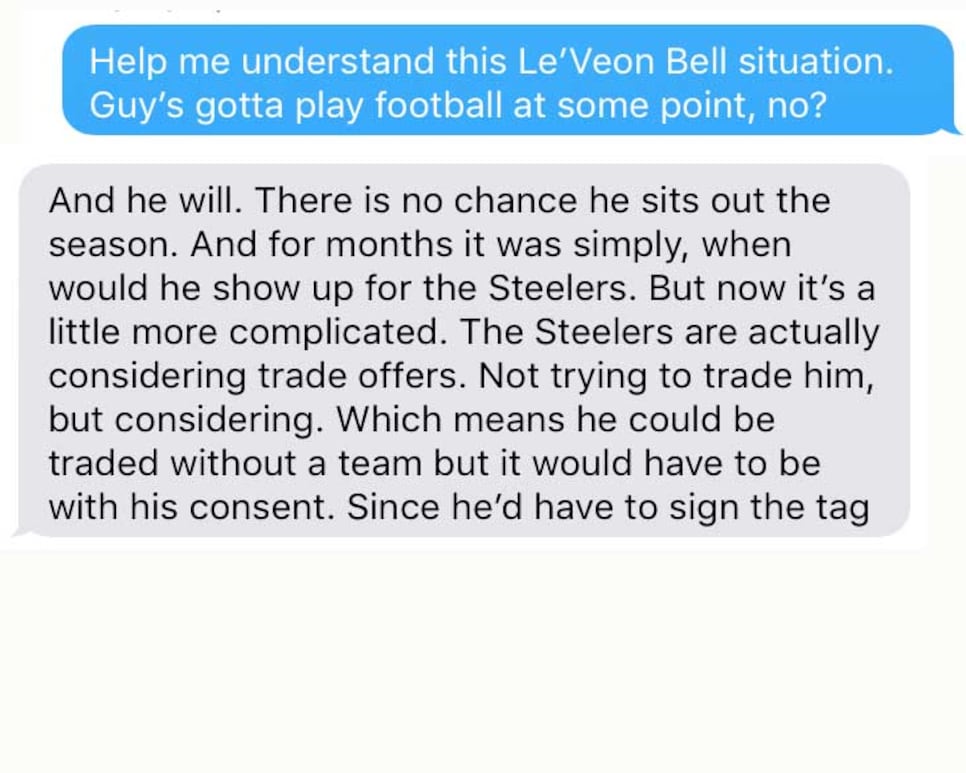 As far back as January, Bell cited risk of injury for wanting a better deal.. It's worth mentioning given the other percolating storyline in the NFL, that of an inordinate number of roughing-the-passer penalties so far, all in the professed interest of protecting quarterbacks. A noble effort, perhaps, maybe not to Packers star Clay Matthews, who has been assessed three in his team's first three games. According to Rapoport, the league is exploring ways to revise the rule to find some type of middle ground.