The Loop
Annoying NFL Texts: Do the Pats know something about Josh Gordon the rest of us don't?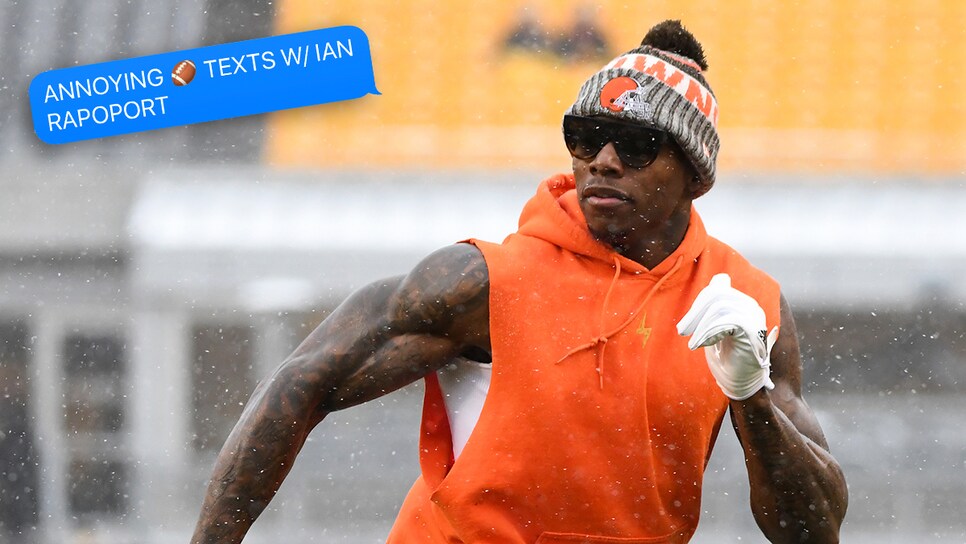 When an NFL team acquires a troubled wide receiver who's played 11 games the past five years, it's usually not worth more than a few lines of agate type. When the wide receiver is Josh Gordon, and the acquiring team is the New England Patriots, one has to wonder if there's something going on beneath the surface.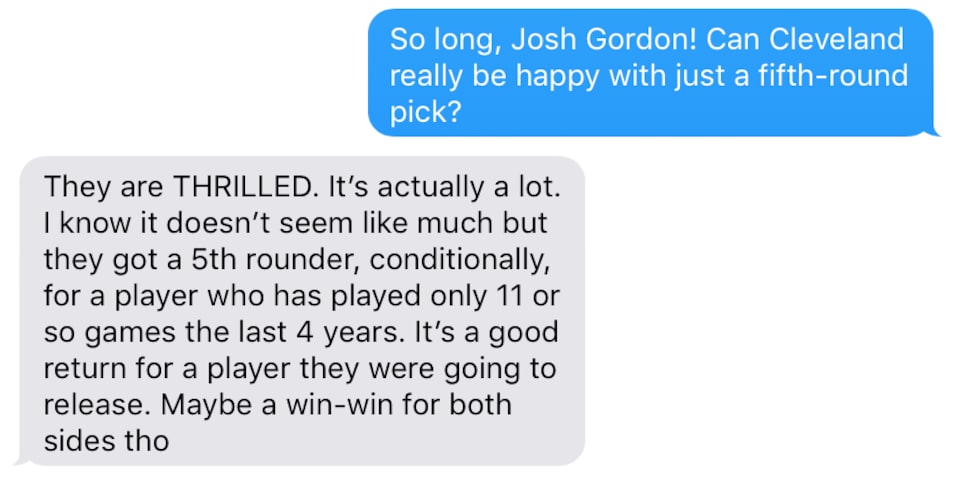 There are all kind of backstories about why Cleveland parted with the dynamic Gordon when it did, including the most recent report that Gordon misled the Browns about an injury sustained during a commercial shoot. Regardless, the Browns finally had their fill, and the fact that they were able to get anything for Gordon counts as an upgrade. Unless, of course, Gordon, returns to being the player he was in 2013, when he made 87 catches for 1,646 yards, because then they might be kicking themselves.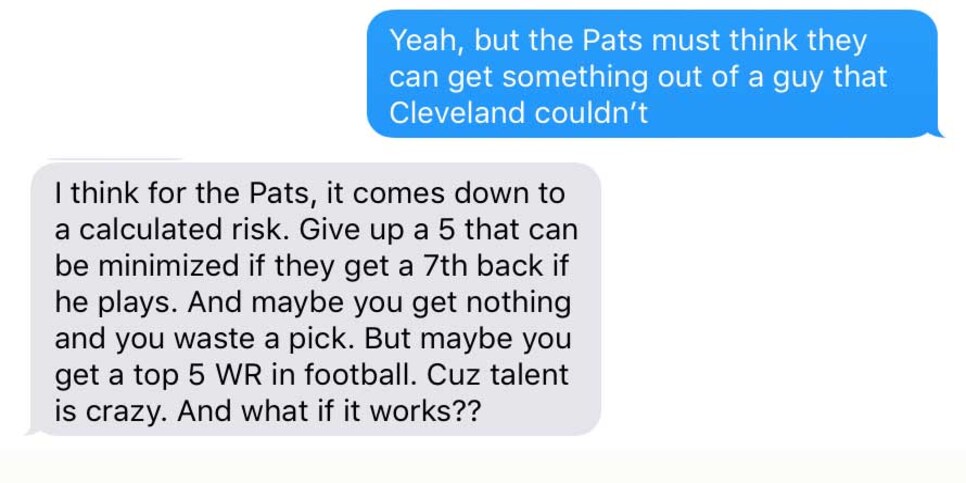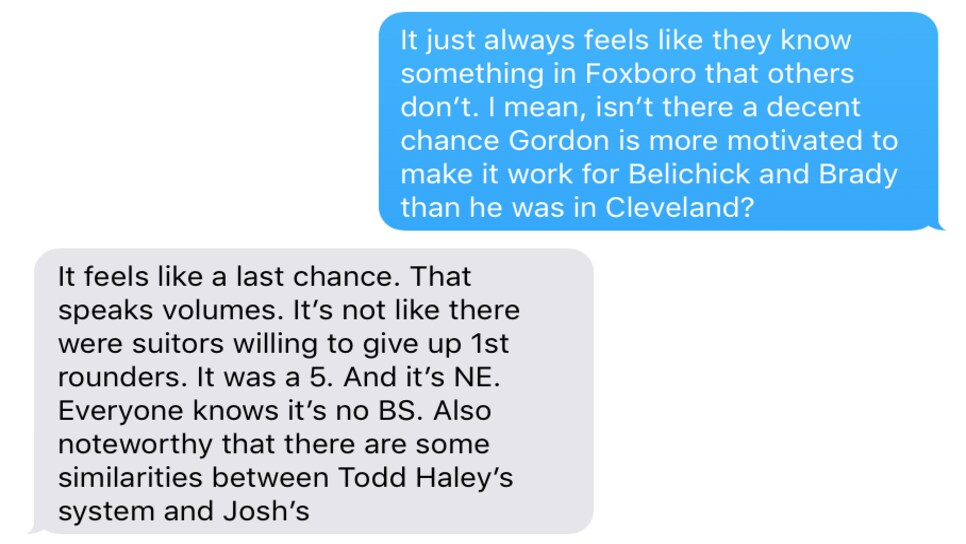 It can be moves like this one that helps explains how the Patriots have been the best franchise in football for the better part of two decades. Sometimes it's about recognizing a player who still has something left. Other times it's acknowledging when it's time to cut the cord. Which is worth mentioning now because of the predicament the Giants find themselves in after two games. With the second pick April's draft, the Giants could have selected the presumptive successor to Eli Manning in Sam Darnold. Instead, they went with running back Saquon Barkley, which makes all kinds of sense if you think Manning has two or three good years left.
But when the two-time Super Bowl winner struggles as he has to start the year, you wonder if the end is sooner than you think.