The Loop
Annoying NFL Texts: There is the distinct possibility the Jets won't be awful this year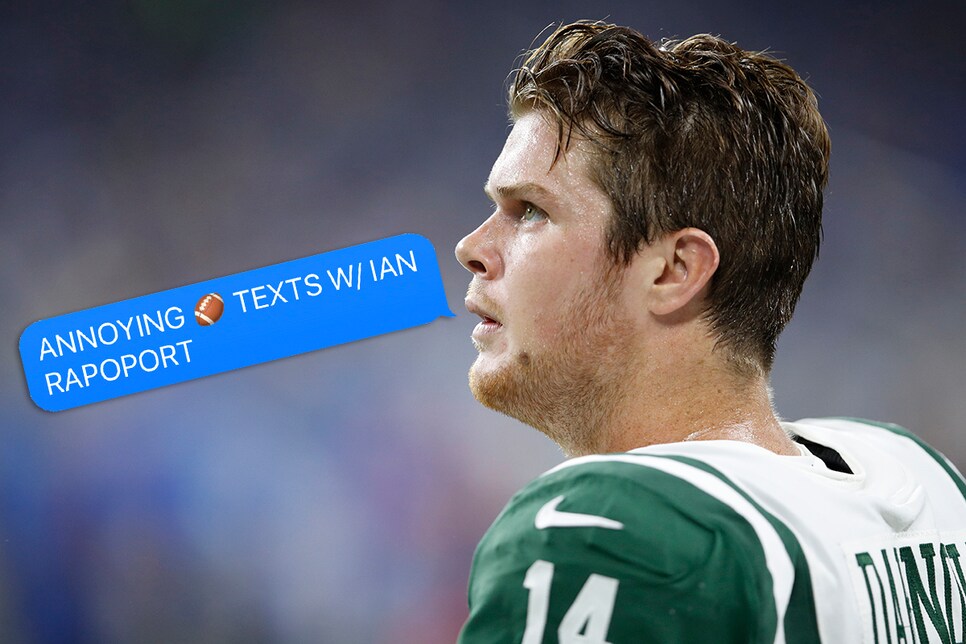 Jets fans are a mostly skeptical bunch, and with good reason seeing how few franchises in professional football have been so good for so long at being so inept. We're talking about a team that has gone 24-40 the last four seasons, which by Jets standards, actually isn't so bad.
So when your favorite team opens its season on Monday Night Football, sees its new franchise quarterback throw a pick six on his first professional throw, yet still goes on to dismantle the Detroit Lions 48-17, you're not really sure what to believe. But that's why we have our weekly text chat with Ian Rapoport, the NFL Network's diligent insider, to help clear things up. His message? You have permission to believe.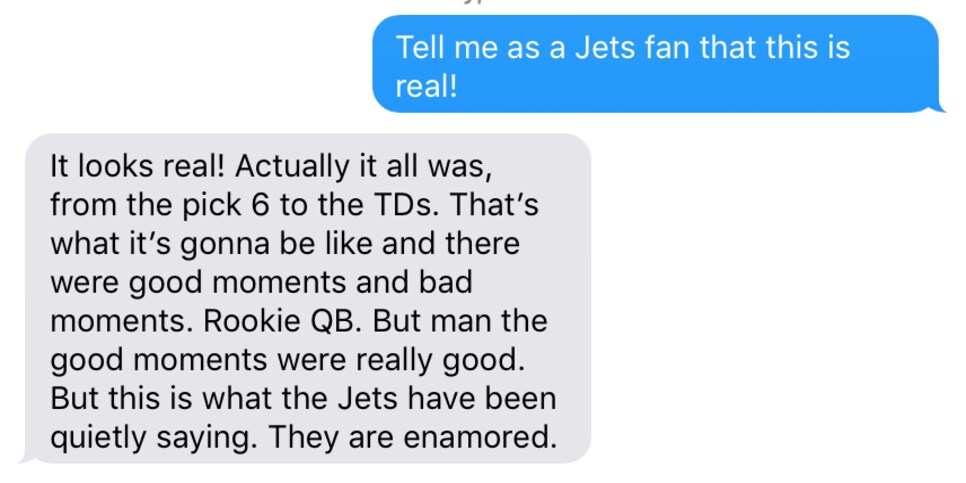 Not surprisingly, Jets head coach Todd Bowles sought to temper expectations about his team and rookie QB Sam Darnold, perhaps in part because his team's Monday night opponent, Detroit Lions, is a bit of an enigma as well. Although the Lions have quietly had winning records three of the last four seasons, they're starting fresh in 2018 with a rookie head coach in Matt Patricia, and perhaps a bit of a crisis in obscuring signals.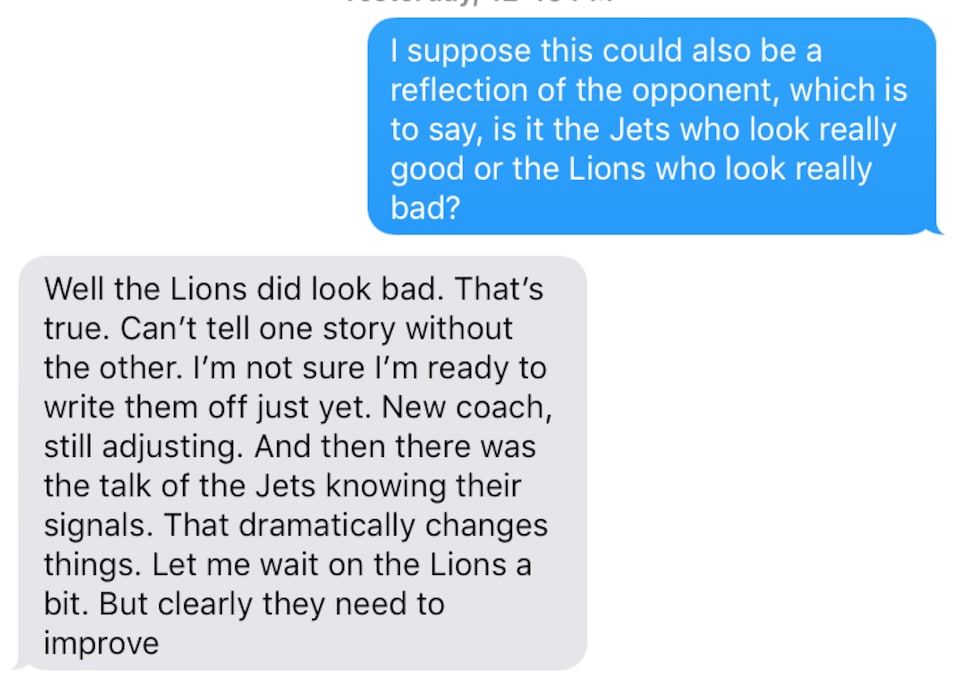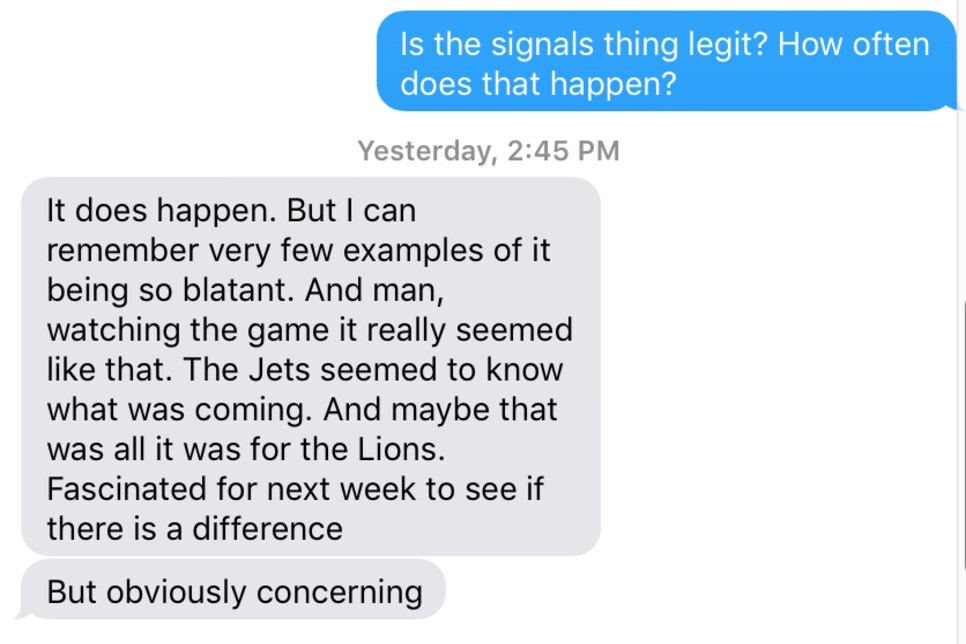 The signals debacle presented a curious scenario for Patricia in his coaching debut. He could either admit his team was simply as bad as it looked on Monday; or he could acknowledge the Jets possibly took advantage of his inexperience. He chose the former, or at least kind of.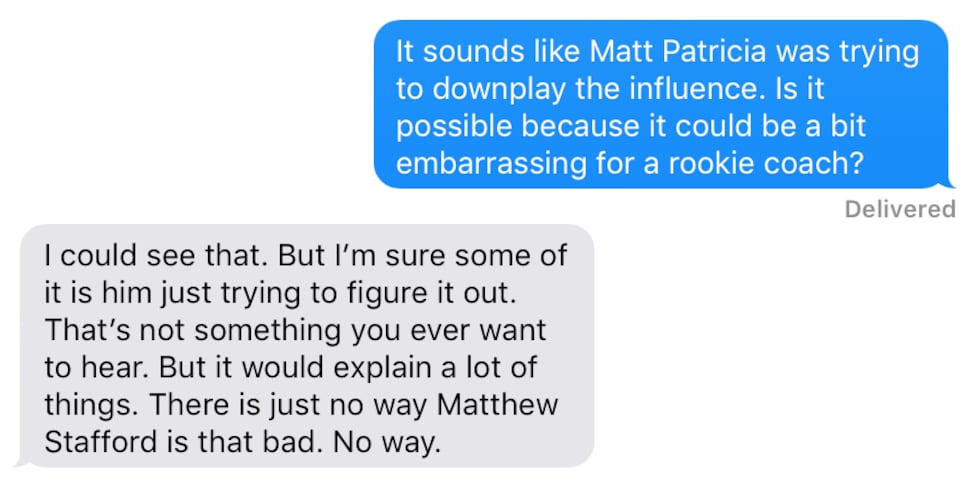 Meanwhile, Green Bay enjoyed a better prime-time showing to start the season, coming from behind to beat the Bears on Sunday. But it still came at a cost seeing how Aaron Rodgers played through a sprained knee in leading the Packers back from a 20-point deficit, and is now questionable for this week against the Vikings.