The Loop
Of course there isn't a quarterback controversy in Philly. No, really. We're serious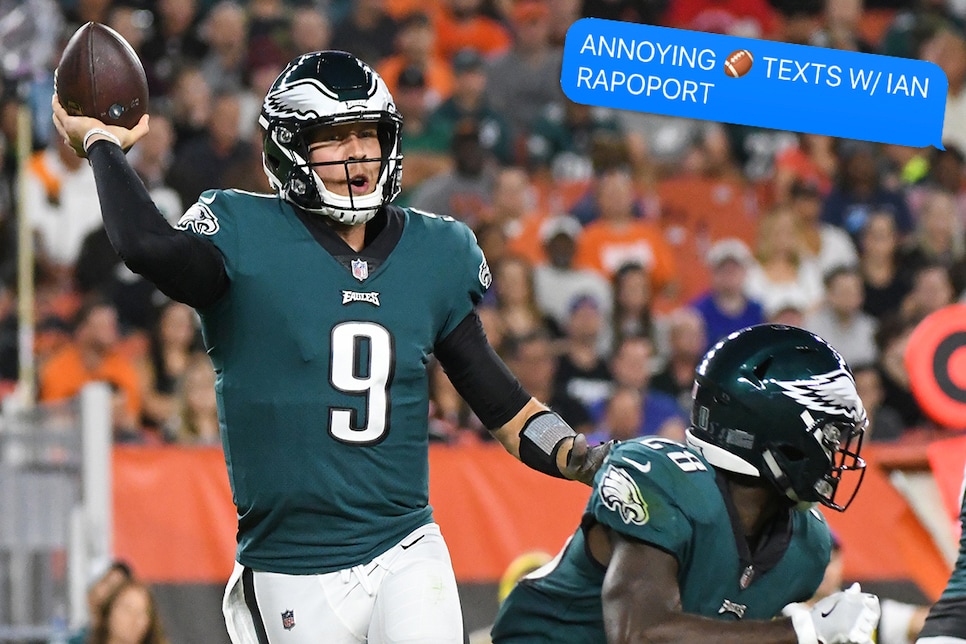 A year ago we proposed a weekly NFL feature based around a fairly simple premise: if you had access to a connected NFL insider and could pester him via text whenever you wanted, what would you ask him? The result was our weekly text chat with Ian Rapoport, the ubiquitous NFL Network reporter who fires out football scoops and nuggets to his 1.6 million Twitter followers with such regularity, he's a candidate for thumb transplant surgery. Following a curious end to the NFL season that saw a backup quarterback win the Super Bowl and a Super Bowl hero mysteriously on the bench, we mercifully gave Rap Sheet the summer off to work on his short game. But with a new season already upon us, we figured it was time to dig back in.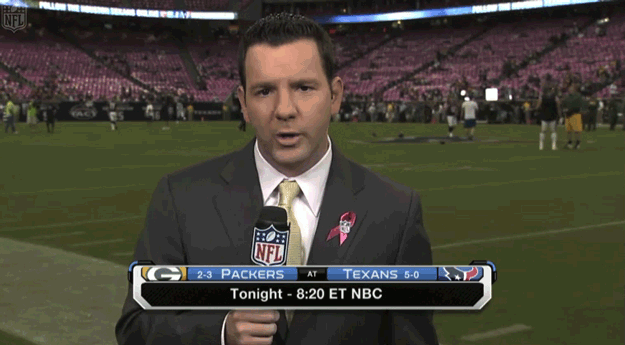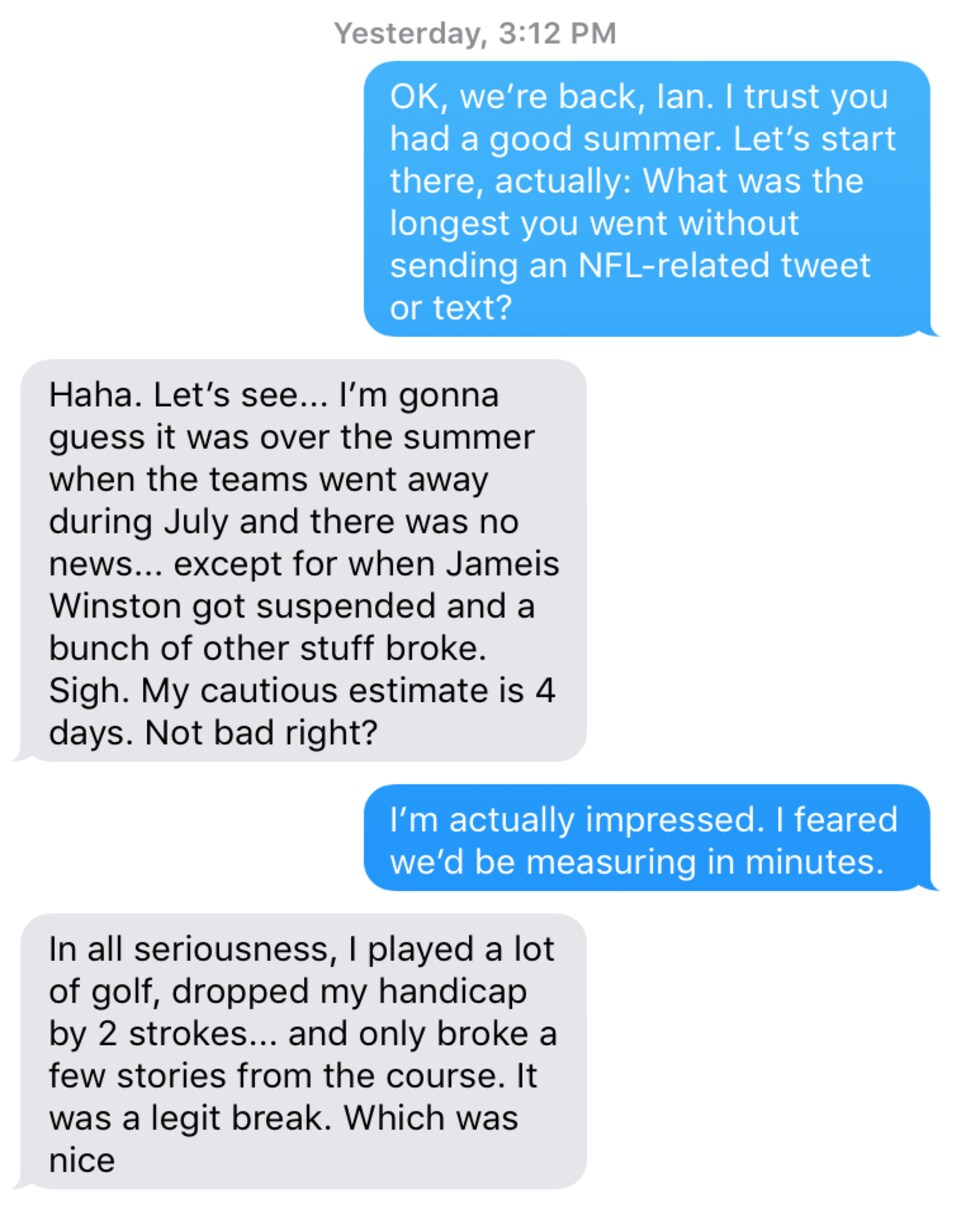 We like to start with the obvious questions at the start of the season, and naturally one led us to the aforementioned backup QB, Nick Foles. Filling in for the injured Carson Wentz, Foles brought Philadelphia its first Super Bowl, and will likely never have to pay for another cheesesteak in town ever again. Now with Wentz still not back for the start of the new season, including Thursday night's opener against the Falcons, there remains the question of whether Foles could force coach Doug Pederson into playing him all year.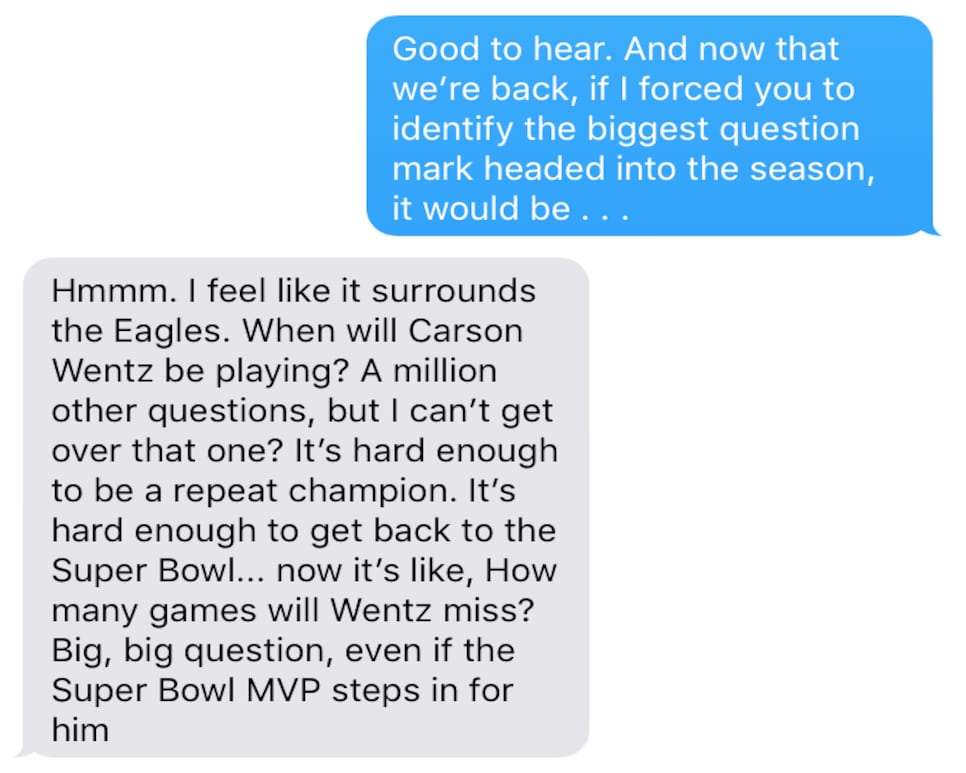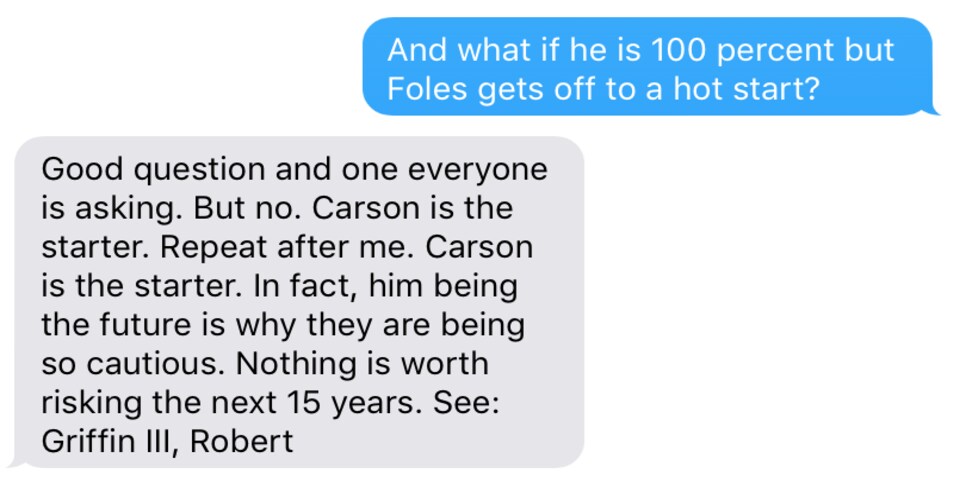 Naturally not all of our interest in Foles is out for concern for his general goodwill, but whether we wasted a fantasy pick on him. Although most drafts have taken place ahead of the season opener, there remains the question of who else could be worth a look with an 11th hour roster moves.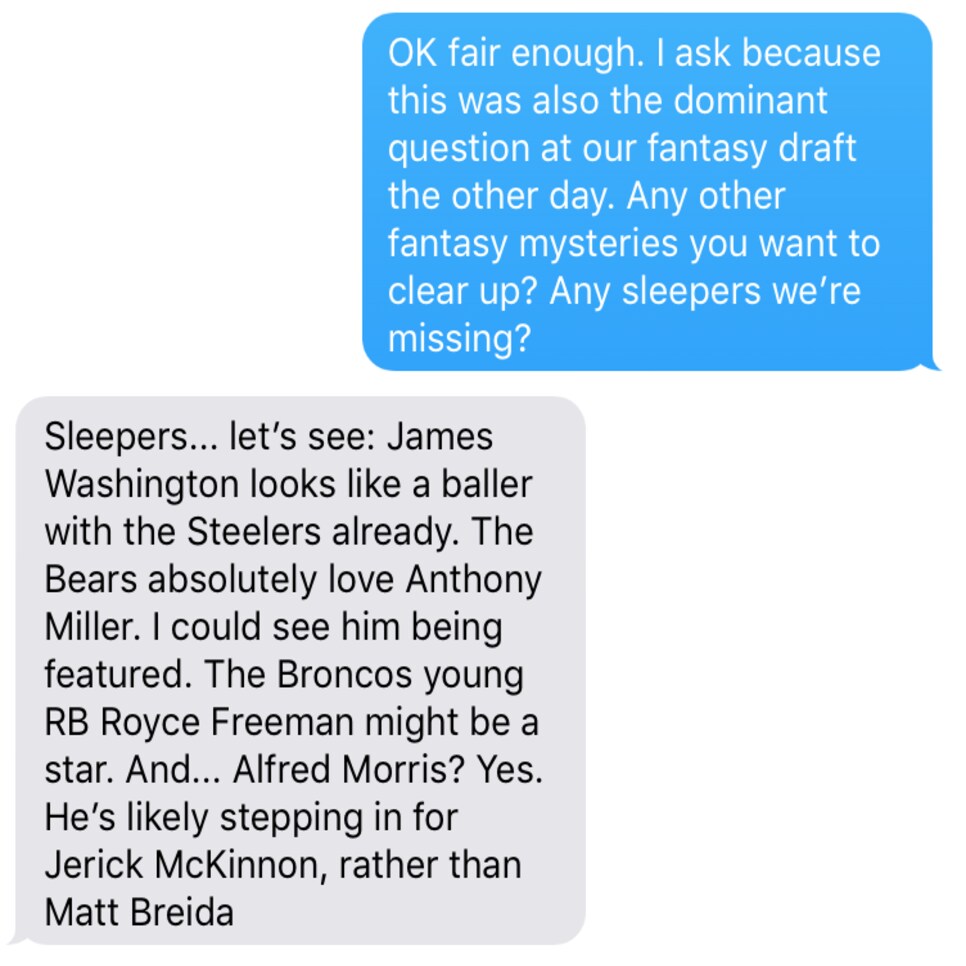 As for the games played by teams all wearing the same uniform, it's worth trying to project ahead to February. Las Vegas currently has the Patriots as the Super Bowl favorite at 6-to-1 odds, with the Rams, Eagles, Steelers, and Vikings not far behind. But Ian likes to stray from the pack, or perhaps more to the point in this case, stray toward it.