The Loop
Annoying NFL Texts with Ian Rapoport: What the hell was Malcolm Butler doing on the bench?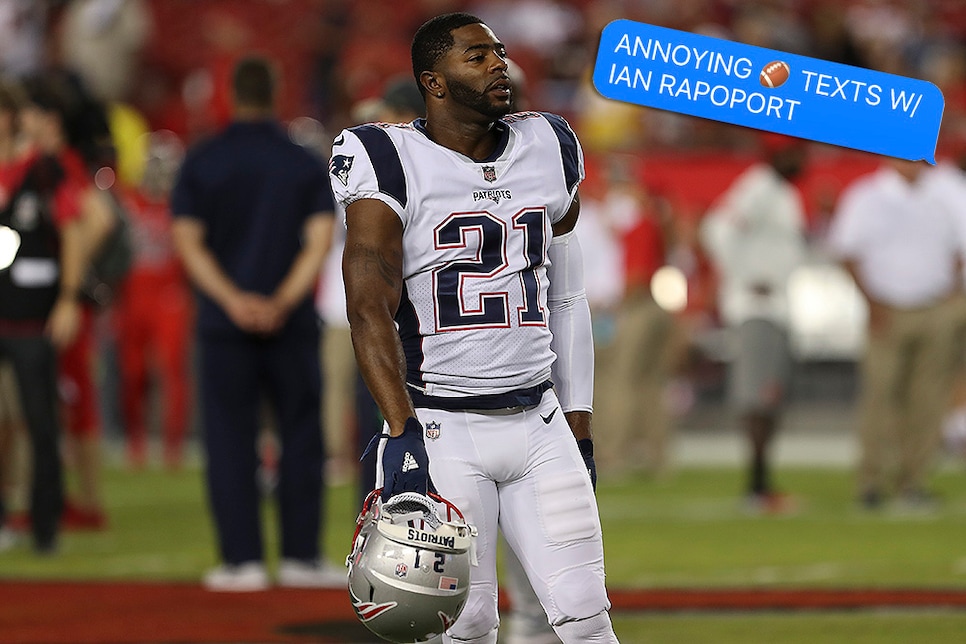 If you're like us you probably have no shortage of questions in the aftermath of Super Bowl LII, like what that kid was texting while Justin Timberlake was singing to the free world right next to him? Or whether Gisele would have caught that harmless screen pass that Tom Brady dropped? And does Philadelphia still have electricity and running water, or has it descended into post-apocalyptic mayhem after the city's first Super Bowl title?
But in our regular text exchange with NFL Network Insider Ian Rapoport, we'll start with arguably the most pressing question of all: New England Patriots cornerback Malcolm Butler. That's the same Malcolm Butler who won the Pats a Super Bowl three years ago when he intercepted Russell Wilson late in the fourth quarter, but who spent all but one play this Sunday on the bench. The decision by head coach Bill Belichick was curious enough, but even more so considering that the Pats secondary couldn't stop, like, anyone the whole game.

Conspiracy theories abound. Butler was sick. He was being disciplined. He was implicated in the Nunes memo released last week and will soon be testifying before a grand jury (OK, maybe not that last one). But even the most informed football people remain stumped by the true cause.

Had Butler played and helped to contain Eagles QB Nick Foles, maybe then we wouldn't have been faced with not one, but TWO head-scratching reviews of Eagles touchdowns. Both calls ended up going Philly's way, the first on a TD reception by Corey Clement, the next on the game-winning score by tight end Zach Ertz. But even calling the plays under review reinforced the notion that the NFL catch rule is a moving target.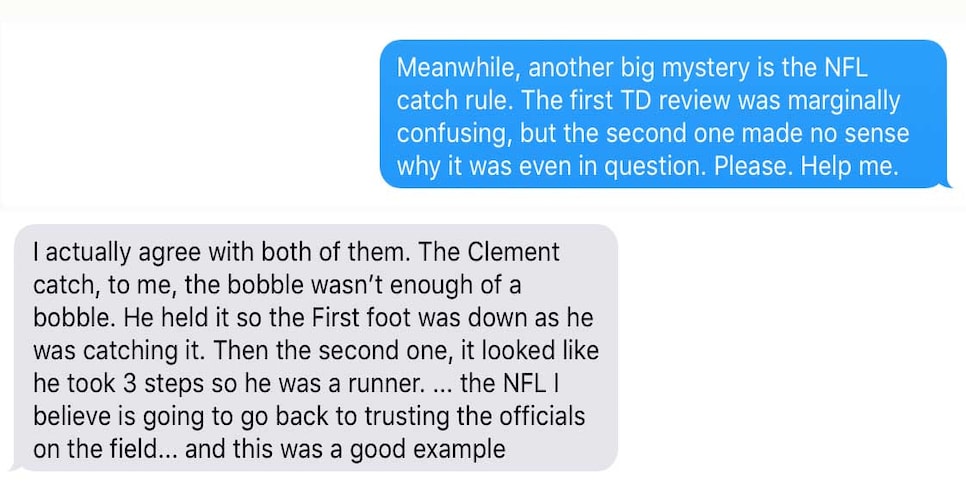 Of course, both catches started with Foles, the one-time Eagles reject who was so good Sunday, he threw for three touchdowns and 373 yards and proved surprisingly agile on his own TD reception. With any other team, you'd be pumped to have this guy back next year. But the Eagles still have a considerable talent in Carson Wentz expected to return in time for training camp. Which leads to the inevitable question about what you do with your latest Super Bowl hero.