The Loop
Annoying NFL Texts with Ian Rapoport: Try to keep it together, Philly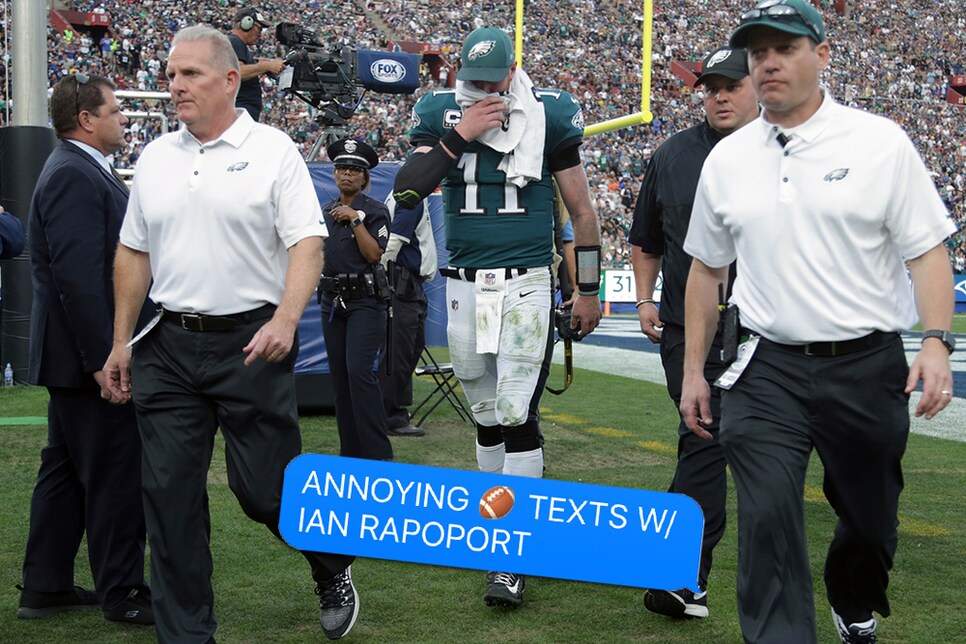 That sound you heard on Sunday was the mass weeping in the City of Brotherly Love the moment Eagles quarterback Carson Wentz blew out his knee in Sunday's 43-35 win over the Rams.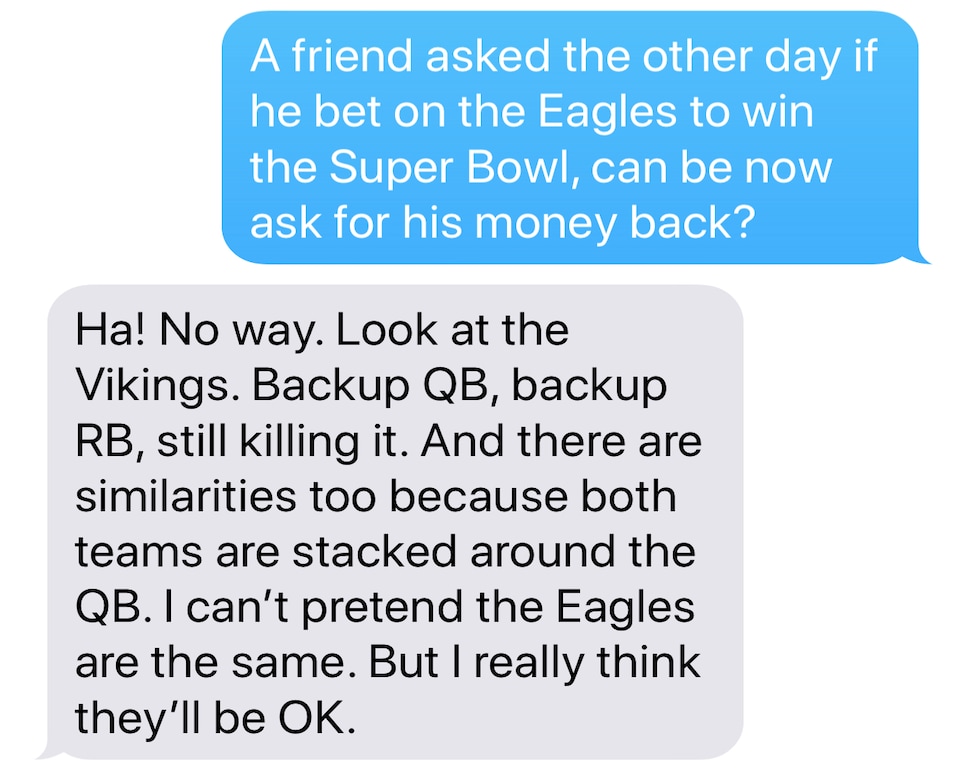 In addition to Nick Foles, the one-time starter turned backup who is now back as a starter, Wentz's injury also opens up opportunity in the NFL MVP race, particularly for a certain fortysomething QB residing in the greater Foxboro area.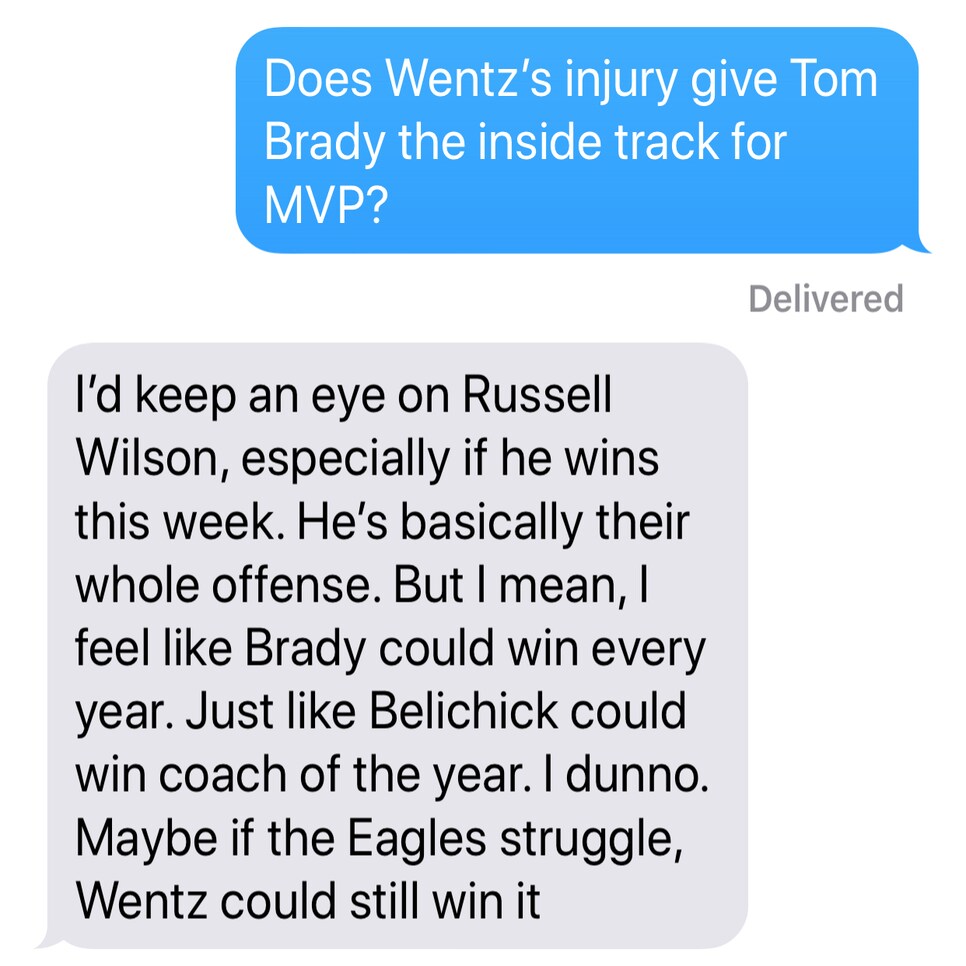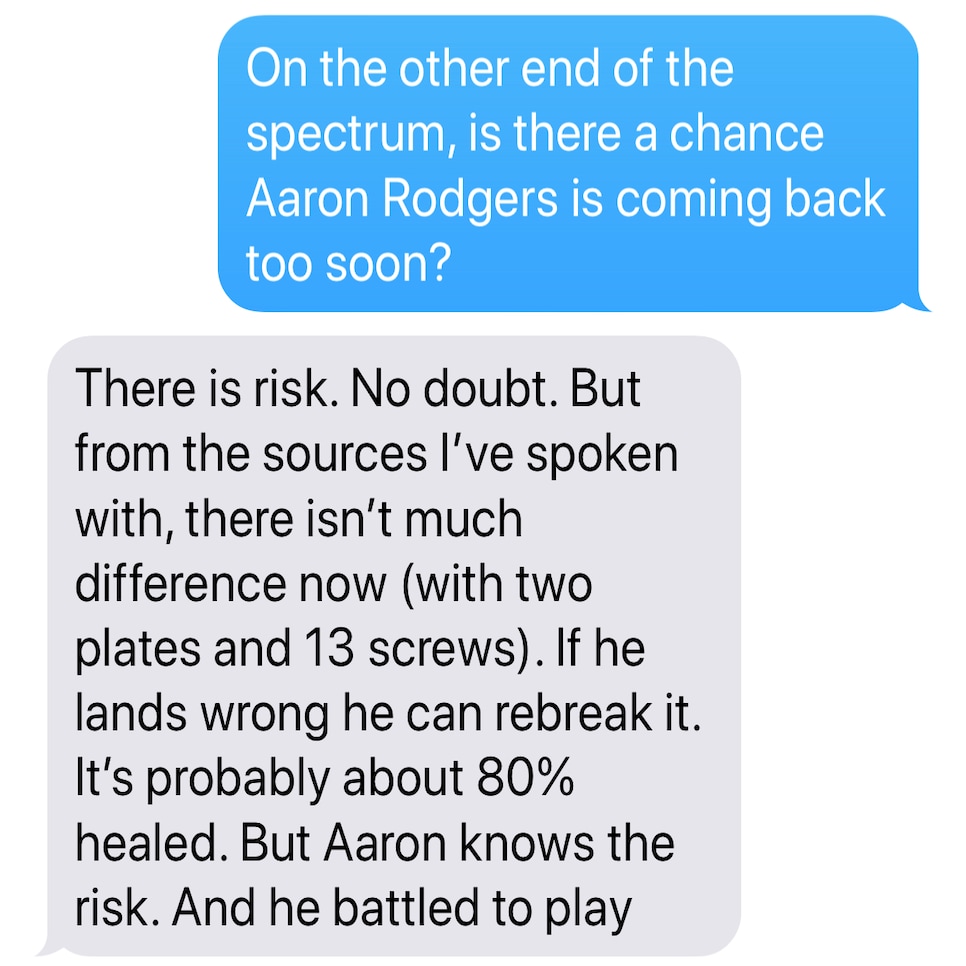 Naturally, with only a few weeks left in the regular season, plenty of teams are feeling the crunch, and it's fair to say of a few coaching jobs hinge on how certain teams fare over the closing weeks.