Angel in the Dugout
Angel Hernandez tumbles over dugout railing, still makes the call, leaves it all out there on the final day of the season
With news of umpire Joe West's retirement now all but official, the mantle of the MLB's Most Infamous Ump now falls squarely to Angel Hernandez. Heavy is the head that wears the crown, however, a lesson that Hernandez learned the hard way on Sunday, flying over the dugout railing at Yankee Stadium while trying to get a better look at this insane, high-risk catch from Gio Urshela.
You can catch a glimpse of Hernandez's tumble in that video, but this angle provides an even better look at the 60-year-old's acrobatic heroics.
Classic Angel, making it all about him. If Hernandez lying in a heap of limbs next to Urshela on the floor of the visitor's dugout, fist raised to the sky, isn't the lasting image of the 2021 MLB regular season, we truly don't know what is.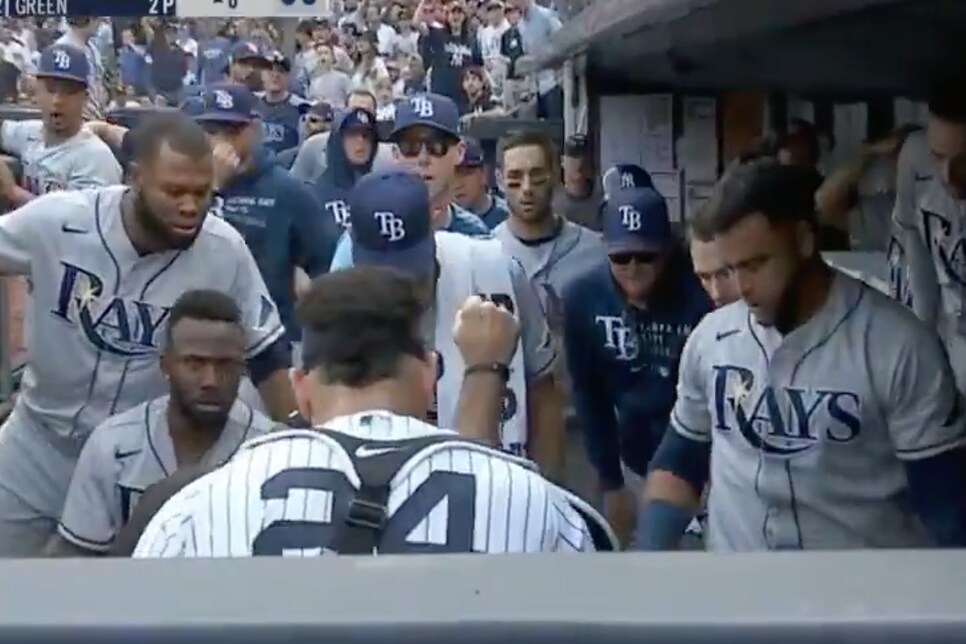 Needless to say, those two boys left it all out there on the final day of the regular season. Urshela is reportedly sporting a "very good bruise" from the collision, but plans to play in Tuesday's all-AL East Wild Card game at Fenway Park. As for Hernandez, he should really mind himself on the stairs. He has big shoes to fill next season, and we need him at his very best (read: worst).