PGA Tour
The best story of the golf season is happening at the PGA Tour's alternate event this week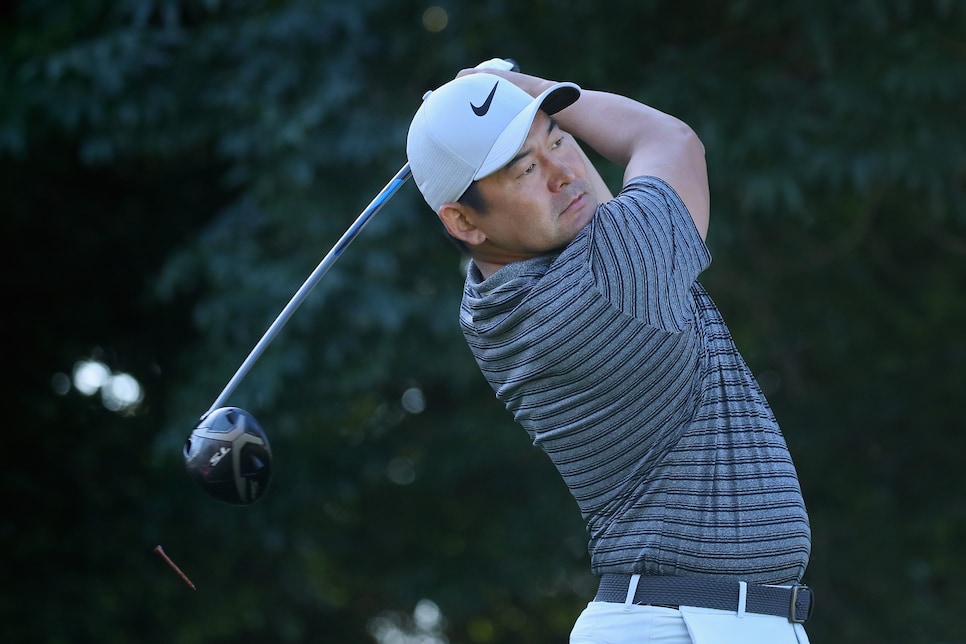 The world's best are in Austin for the WGC-Dell Match Play. But the best story in golf is in Punta Cana.
That would be Andrew Yun. The former four-time All-American at Stanford is in the mix at the Corales Puntacana Resort & Club Championship, the PGA Tour stop being played simultaneous to the WGC in the Dominican Republic. But it's not just that Yun is on the leader board that's necessarily special. His novelty lies in how he got there … and what he's missing because of it.
Yun, 29, turned pro in 2013 and earned his PGA Tour card for the 2017-18 season, but struggled upon reaching the big leagues, missing the cut in 19 of 22 starts. He spent 2019 on the Mackenzie circuit, but with the Canadian offshoot shutdown last summer due to the pandemic, Yun has been forced into events in the sport's lower ranks. However Yun found his way into the field at the Corales Puntacana thanks to a Monday qualifier and he did not let the moment go to waste, shooting a first-round 67 to sit in a tie for second.
Afterwards Yun was asked if earning his spot gave his greater appreciation for the day, which is when Yun left everyone in on a secret.
"I think so. Actually just had my second son on Tuesday night and so I wasn't … I wasn't there for it obviously and I'm sorry to my wife for not being able to be there and being stuck out here, but I'm trying to make the most of this opportunity," Yun said on Thursday.
Before you knock Yun or try to parallel this with Jon Rahm's comments that he would skip the Masters to be with his pregnant wife, it's worth remembering Yun has no status on any pro tour at the moment. And as he qualified, he has his priorities in line.
"I think it gives you a good perspective on life in general," Yun said about the situation. "Golf's not the most important thing, it's family."
Better yet, Yun is proving to be more than a one-day story, as he backed up his first-round 67 with a 72 on Friday in tough conditions, and stood two back of clubhouse leader Rafael Campos after the end of the morning wave. Alternate events are filled with feel-good tales, one of which is Campos, a journeyman who's been integral in cultivating the game in Puerto Rico. Still, already a week to remember for Yun, he's 36 holes away from making it a career-shifting one, too.