The Masters
Jon Rahm doubles-down on promise to leave Masters if wife gives birth, tells gamblers to think twice on betting him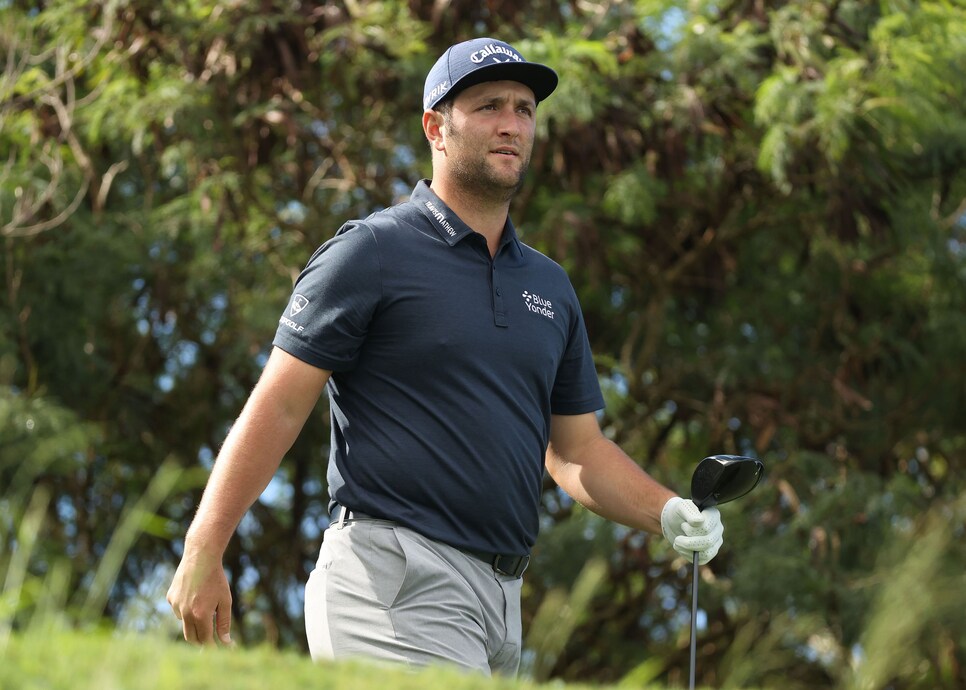 Jon Rahm already said as much. But in case anyone doubted his seriousness, the Spaniard doubled-down on Tuesday.
Rahm's wife is pregnant, with the couple's first baby due in the second week of April. That is a time of the year, astute golf pundits will point out, considered sacrosanct in the sport. However, speaking at the Waste Management Phoenix Open in February, Rahm knocked down the question before it could be asked. "Yes, if I'm at Augusta and I'm playing well and she starts getting—you know, starts, I'm flying back," Rahm said a month back. "I would never miss the birth of my first born in a million years, or any born for that matter."
Which is a fine and lovely sentiment … but this is the Masters we're talking about. Forget missing birth; many a player would happily trade a child or two for a green jacket. (We kid, we kid, but you get the idea.)
Yet two weeks out from the big event in Georgia, Rahm remained firm in the decision about his big event.
"I'm not going to disclose too much. All I can say is if anybody's thinking of a betting on me on the Masters, maybe think about it twice because there's a chance I have to just turn around and leave that week," Rahm said Tuesday at the WGC-Dell Match Play. "As far as I'm concerned, [wife] Kelly and the baby are doing great, so it is approaching. I mean, she is due April 10th to the 12th. So that's her due date, so yeah, it's coming up."
Clearly Vegas has not taken Rahm's words to heart, at least as of yet. On Tuesday morning Rahm was listed with the second-lowest odds for the 2021 Masters at 10-1, bested only by reigning champ Dustin Johnson (6-1). And with good reason: Aside from his standing as No. 3 in the world, Rahm has posted three consecutive top-10 finishes at Augusta National.
Rahm said he's heard the stories that first babies tend to come late, but those are tales he's not necessarily buying. Or tales that warrant consideration. "I can tell you I'm ready to go at any moment's notice, to be honest. If it happens today, I can go to the hotel and be gone quick. So happy about it. That's all I can say.
"I'm just hoping everything goes well," Rahm continued. "I've said it before, if I have to leave any event, I'll leave. If I have to leave this week, hopefully it doesn't come when I'm in the final and I just have to leave after nine holes. I mean, that would be unfortunate for the winner, but it is what it is. Being a father is much more important than any golf event would ever be, so that's my head right now."
A golfer turning down the Masters to be with family. That is a Father-of-the-Year sacrifice, my friends.