Feed The Ball
This underrated architect could be golf's next "Open Doctor"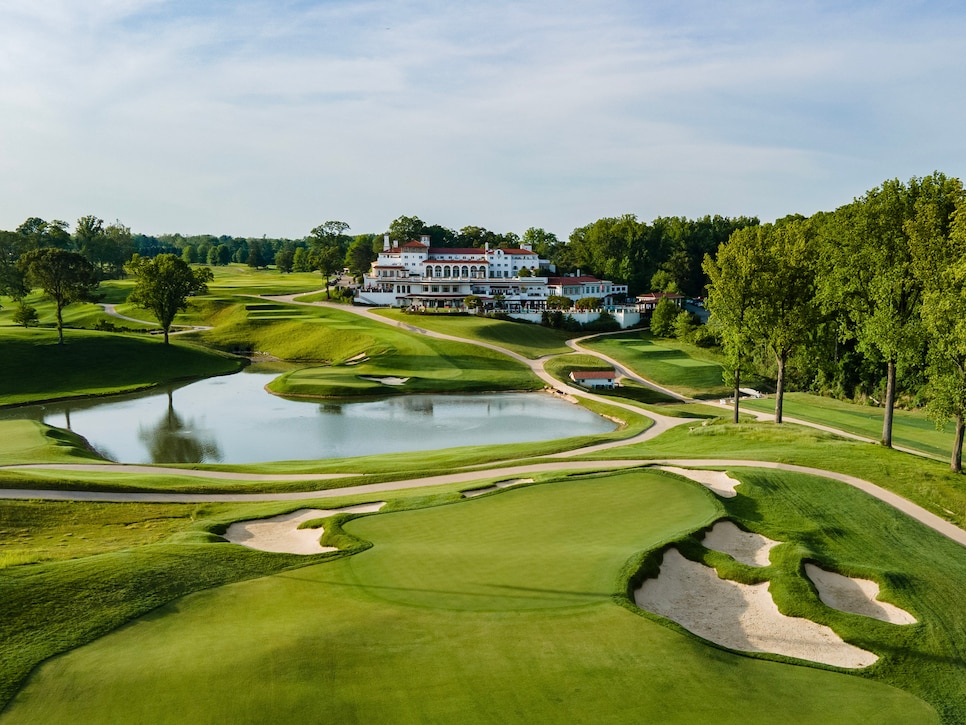 The practice of remodeling golf courses is nearly as old as the game itself. But the job of modifying courses in preparation for specific major championship events has become a design niche usually occupied by just one or two architects at a time.
Major championship modification took on its current form in the decade of the 1950s when Robert Trent Jones first earned the nickname "the Open Doctor" for performing prominent modernizations of Oakland Hills' South Course, Baltusrol's Lower Course, Oak Hill's East Course, Olympic Club's Lake Course and Southern Hills prior to those clubs hosting U.S. Opens. During the same time period he also undertook similar programs at Birmingham Country Club (Mich.) and Firestone's South Course for their PGA Championships, and continued working with the governing bodies throughout the '60s to reshape how courses were set up for their tournaments.
Later, other architects assumed the same role, including George and Tom Fazio in the late '60s and '70s (Tom Fazio continues to oversee the edits at Augusta National each year), and, more significantly, Rees Jones, whose work at The Country Club at Brookline for the 1988 U.S. Open began a three-decade run as the go-to architect for Open, PGA and Ryder Cup alterations.
Jones' mantle has now passed to the next generation. More than any other architect, the U.S. Open and PGA Championship will bear Gil Hanse's imprint over the next 15 years, starting this spring when the PGA Championship will be played at his remodeled Southern Hills, and again in June when The Country Club, where he's consulted for over a decade, hosts the U.S. Open. He'll also be the designer of record at upcoming major sites like Los Angeles Country Club, Baltusrol, Aronimink and Merion. He'll soon begin renovations at Olympic Club and Oakmont as well.
But the majors will also reflect the work and ideas of designer Andrew Green. Green's profile as one of the leading renovation and restoration specialists in the profession has risen incredibly fast—incredibly fast, that is, after working quietly for McDonald & Sons, a golf course construction firm based in the mid-Atlantic, for 14 years. After going out on his own about five years ago, Green grabbed one of the game's most prominent commissions when he was hired to revamp Oak Hill's venerable East Course, one of Donald Ross's most industrious designs that had morphed into a vague reflection of its original brilliance. Green's restoration of the Ross character and resurrection of other deleted architectural elements will be on display during the 2023 PGA Championship.
Green also conducted one of golf's most unexpected transformations in 2021 at Congressional Country Club's Blue Course, site of the 1964, 1997 and 2011 U.S. Opens, where he erased the property's treelined fairways and greens and built new holes that flow broadly through fescue meadows into varied and imaginatively shaped greens. Congressional will exchange one type of major championship pedigree for another when it hosts the 2031 PGA Championship and the 2037 Ryder Cup.
Several other club's he's recently worked to revive, including Inverness Club (2020) and Scioto (2022), both past U.S. Open venues, could be on the short list for future majors, and his clients range from public courses like The Preserve at Eisenhower, a bunkerless redesign in Maryland, to the U.S. Naval Academy course, to America's Second 100 Greatest regulars like Donald Ross' Wannamoisett in Rhode Island and the Tour Championship's East Lake in Atlanta.
Green joins Golf Digest architecture editor Derek Duncan on the Feed the Ball podcast to discuss these projects, how he was able to transform himself into one of the business's most in-demand architects, how he's been able to sell his vision to clubs and his thoughts on what makes designs from the 1920s so enduring and educational.
Listen to the podcast below: