The Loop
Andrew "Beef" Johnston hitting the gym hard made one golf legend's day
When you think of Andrew "Beef" Johnston, you probably don't think of a guy who spends a lot of time in the gym. But the burly Brit has been stepping up his workout sessions of late. And a golf legend has taken notice.
Beef shared some of his gym routine on Wednesday and it didn't just entail the PGA Tour rookie running on the treadmill for a few minutes. The guy known more for curling pints than weights was getting after it: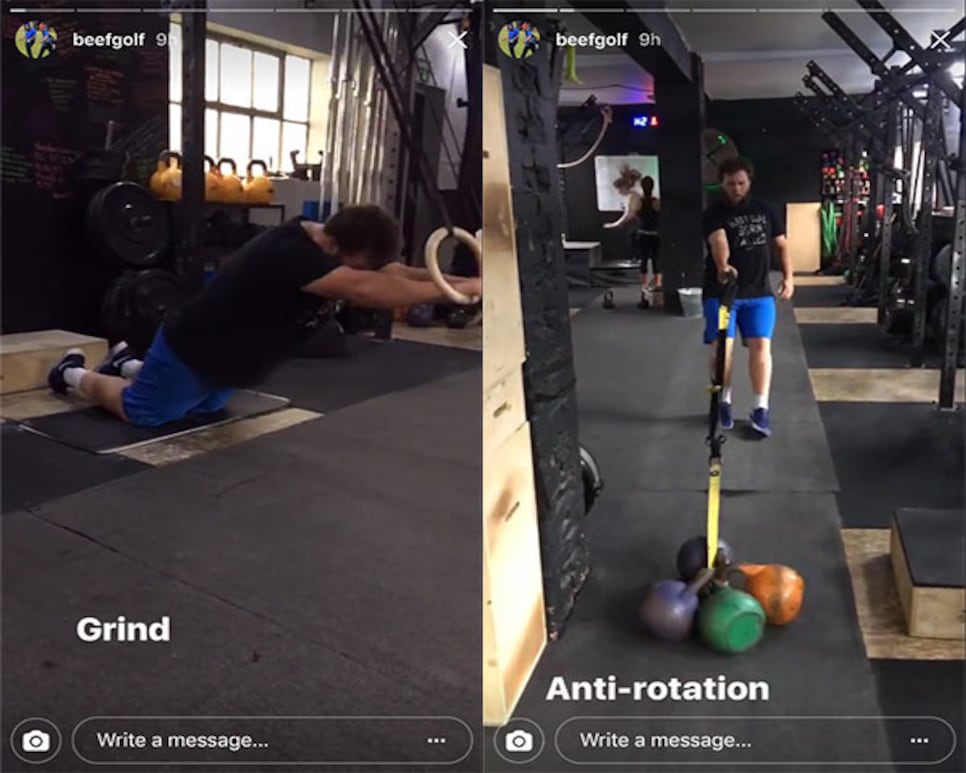 Seriously getting after it with barbells, kettlebells, and even a 60-pound medicine ball: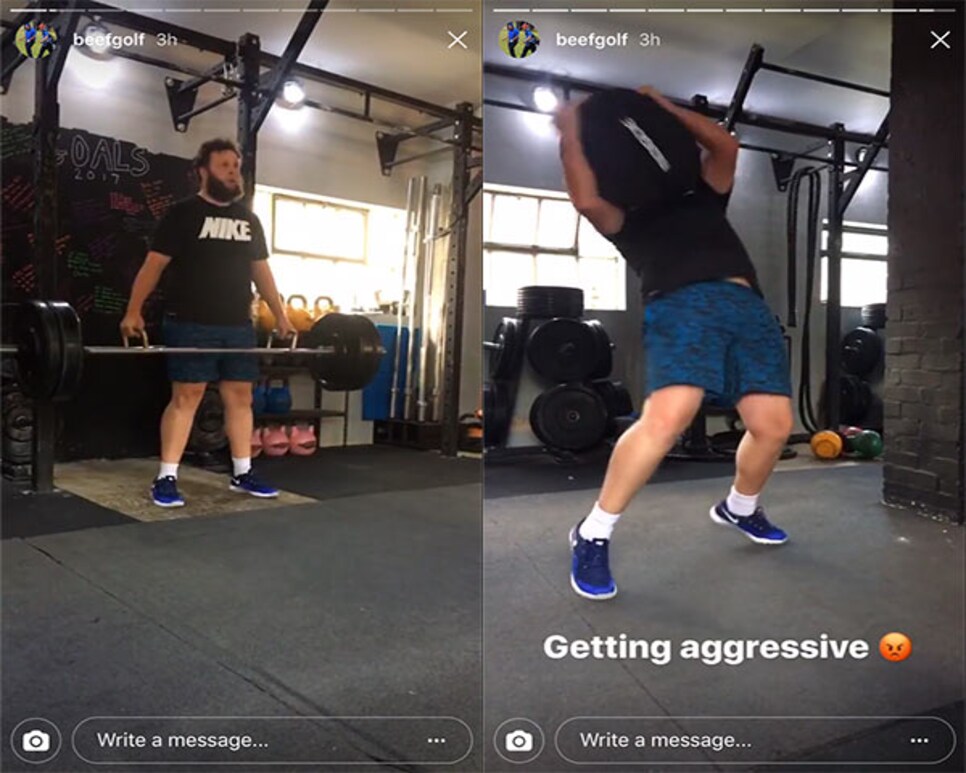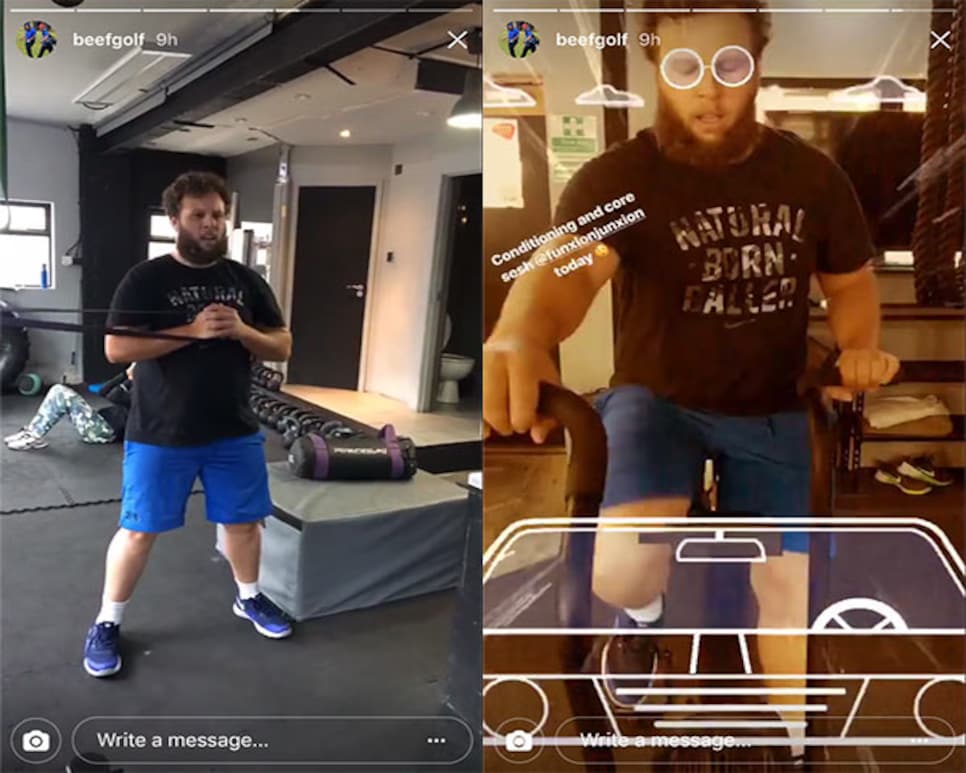 Side note: That "Natural Born Baller" T-shirt is dope.
Nine-time major winner and physical marvel Gary Player probably doesn't have such a shirt, but the 81-year-old sure appreciated Beef working on his fitness.
And here was Beef's response:
Good for you, Beef. Although, we're guessing Beef's bud John Daly wasn't as enthusiastic about how he's spending his time.