Golf Digest Podcast: Beef on earning his PGA Tour card, his favorite Will Ferrell movies, and drinking with John Daly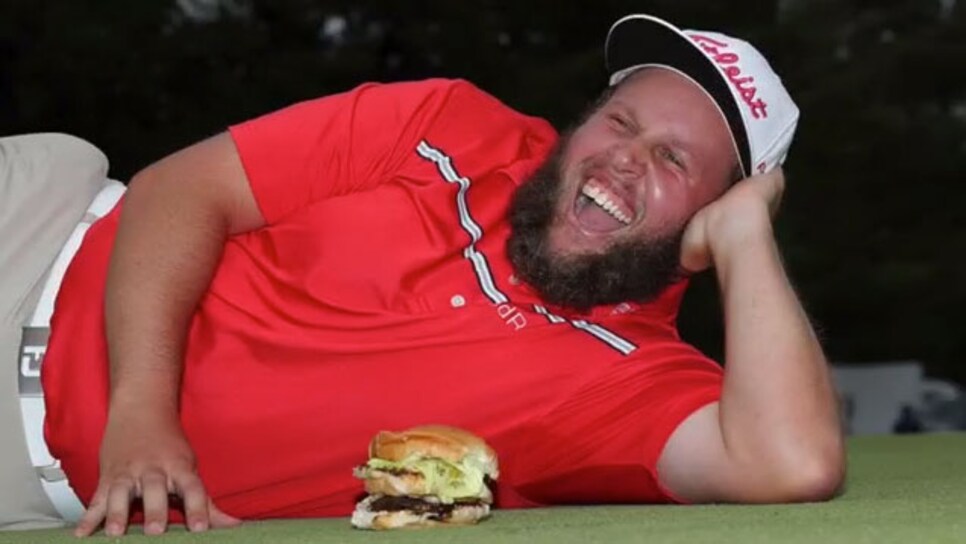 You can't have too much Beef, right? Well, doctors might argue otherwise, but in golf, the breakout star of 2016 is everywhere these days and people are eating him up.
Beef joined us from the Web.com Tour Finals to talk about all those things and more, including his favorite Will Ferrell movies, how he chooses his American sports teams, and his prospects of being invited on #SB2K17 now that he's a PGA Tour member. In addition, we can confidently say this is the first interview during Beef's whirlwind season that he was NOT asked about how he got his fun nickname. C'mon, now. If you're reading this, you already know that.
But you probably don't know about his fear of getting food stuck in his beard or the time he drank whiskey with John Daly. Yes, these things are both true. So help yourself to another helping of Beef and have a listen: