The Loop
Andre Iguodala says his "basketball game is a direct reflection" of how much golf he plays, isn't kidding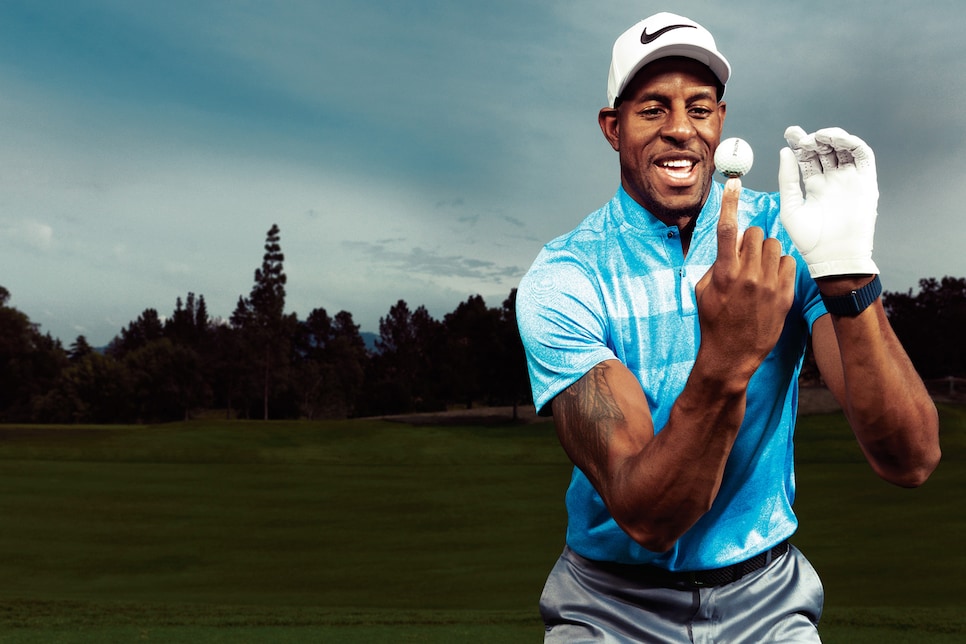 © M. Cody Pickens Photography 2014
Following a strong performance in Golden State's 112-89 thrashing of Indiana, Iguodala explained that his play on the court is actually a "direct reflection" of how much he gets to play on the course. And he said it with a completely straight face. Check it out:
Iguodala's really not kidding. And we love it. Here's the full quote he gave to NBC Sports Bay Area's Kerith Burke:
"I'm almost there. So, I had it and I kind of lost it. It was raining a little bit and the suns back out. If I get on the golf course, my basketball game is a direct reflection of how many rounds of golf I can get. So, the more rounds of golf the better I play."
Iguodala looked sharp in 22 minutes off the bench. He shot five-of-seven from the field for 11 points, which is more than he'd scored in the Warriors previous four games combined. And it was his first double-digit performance in more than a month.
In related news, this is Iguodala's most recent tweet:
(Golf) ball is life. Am I right?
Although, the Warriors remain the overwhelming Vegas favorites to win the NBA title for a third year in a row and a fourth time in five seasons, they are in a battle with the Denver Nuggets for the Western Conference's top seed. So if you're a Golden State fan, continue to keep your fingers crossed for sunshine as we head toward the playoffs.