News
Andre Iguodala tabbed as on-camera contributor for PGA Championship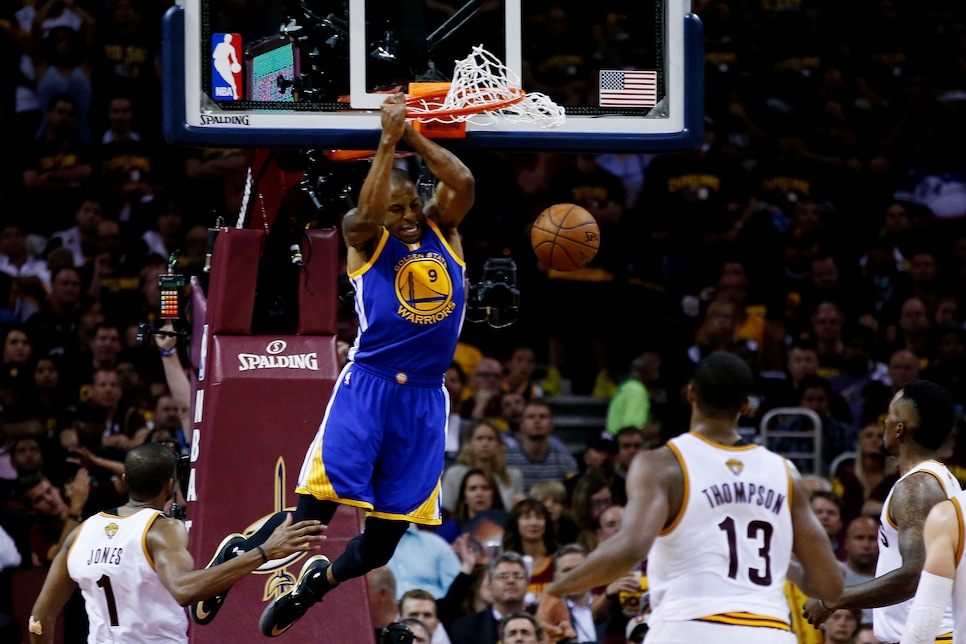 If this basketball thing doesn't work out for the Golden State Warriors, golf seems to be a viable fallback.
The reigning NBA champs' affinity for the game has been well-documented, from players and coach Steve Kerr taking a trip to Augusta National to two-time MVP Steph Curry teeing it up in a Web.com Tour event. While sixth-man extraordinaire Andre Iguodala won't be in next week's PGA Championship field, he could be inside the ropes. The All-Star swingman will be a Turner Sports contributor at Quail Hollow.
The 33-year-old, who routinely plays during the basketball offseason, will be making on-camera appearances during the championship, along with providing content on social media.
"I want to test myself and show people what I'm capable of doing in a different area that is kind of out of my comfort zone," Iguodala said to the Associated Press.
While the cross-sport jump may seem odd, it's hardly an aberration. Brad Daugherty, a five-time All-Star with the Cleveland Cavaliers, ventured into NASCAR broadcasting after his hardcourt career. More recently, retired Cowboys quarterback Tony Romo announced that golf commentary may be in his future.
"I'm looking forward to the on-camera thing, just to let people know my knowledge of the game and pretty much test myself," Iguodala said.
The PGA Championship begins August 10th.