The Loop
Tony Romo retires from NFL, heads to CBS...and could join the network's golf coverage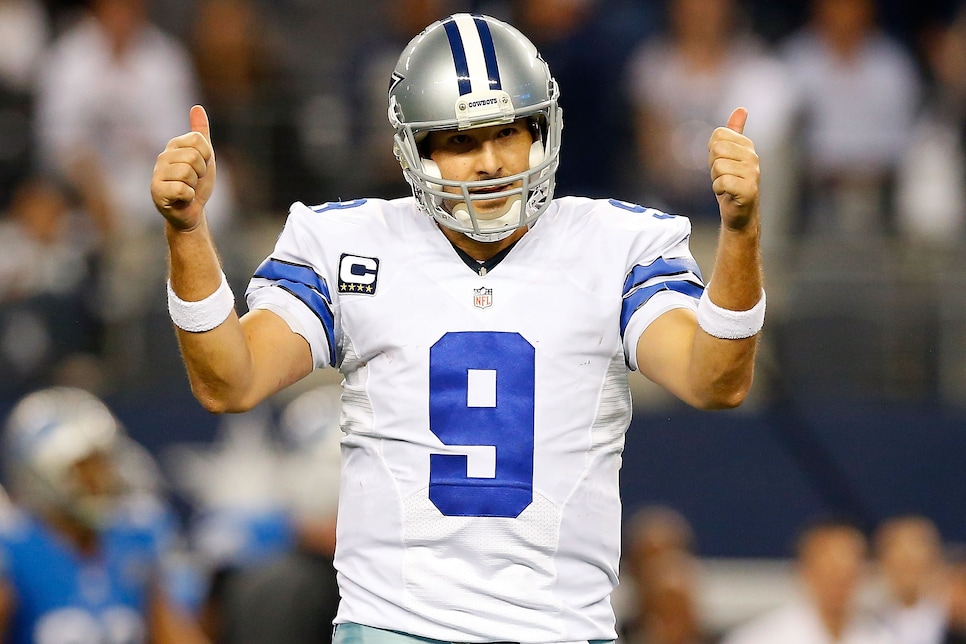 "Hello, friends. Welcome back to Augusta National, where the wind blows a secret through the Georgia pines that spring will never tell. Let's take you out to Amen Corner, where Tony Romo is with the Spieth-McIlroy pairing. Tony, what's going on with Rory at the 12th?"
You laugh, but such a scene could be on the horizon.
Romo, the longtime Dallas Cowboys quarterback, is retiring from football and set to join CBS as a broadcaster, per multiple reports. According to SBJ's John Ourand, Romo is expected to team up with Jim Nantz as the network's top NFL analyst. This is not necessarily a surprise; the engaging, articulate Romo has been a TV target for quite some time. What might come as a shock, however, is that Romo's work may not be limited to pigskin. Multiple NFL reporters are mentioning Romo's interest in covering golf as well.
Romo has never shied away from his infatuation with golf. He's an avid player, carrying a +0.3 handicap. He's attempted to qualify for the U.S. Open and the Byron Nelson, and was one of our contestants in the Golf Digest U.S. Open Challenge. He admitted that if the whole football thing didn't work out, becoming an assistant club pro was his fallback plan.
Of perhaps greater relevance is this tidbit from Golf Channel's Damon Hack:
It does appear Romo will focus on football first, according to ESPN's Adam Schefter. But the NFL Network's Ian Rapoport, who reported Romo's golf prospects last week, sees the All-Pro arm on the links at some point.
"I believe it's going to happen," said Rapoport to GolfDigest.com. "Maybe not right away, but it's definitely in his future."
And though that may seem like a strange pairing, it's been done before: Pat Summerall played football for a decade before joining the broadcast ranks, and went on to work 26 Masters tournaments.
Rapoport also told us that Romo may be on the Augusta National grounds this week. Don't be surprised if he hops in the booth for a few minutes, giving viewers a taste of what's to come.