The Loop
Looks like the Anaheim Ducks are bringing back the greatest hockey sweater of all time
It's been a banner week for NHL sweater news. On Monday, rumors of Adidas' plan to release "Reverse Retro" uniforms as every franchise's fourth look started trickling in. Taking the '90s most iconic (and controversial) jerseys and inverting their color scheme, the early returns were cool, albeit a bit of a mixed bag. Pittsburgh and Philadelphia, the first to get scooped, looked pretty solid . . .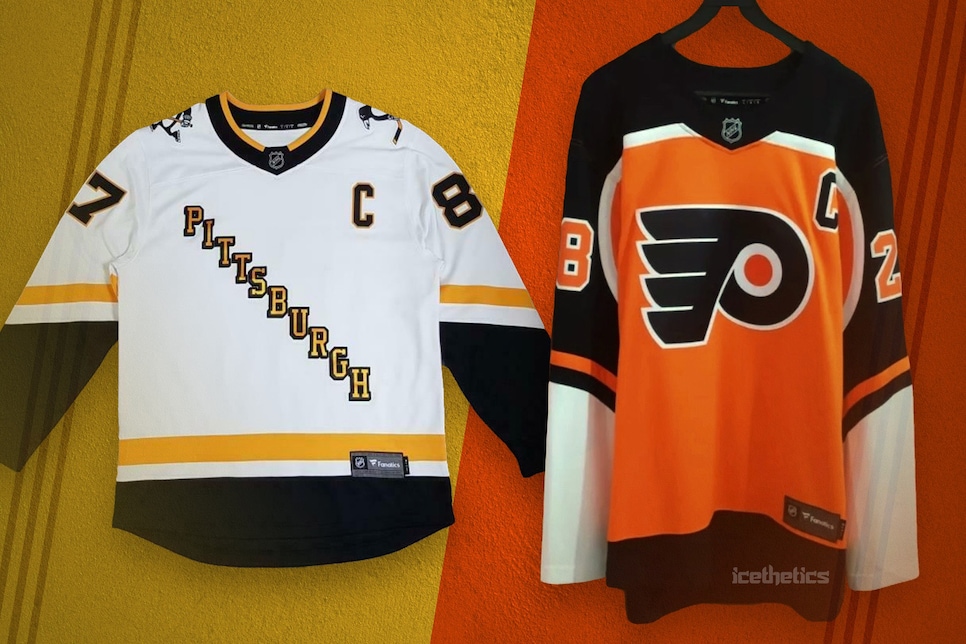 . . . while a mockup of the Washington Capitals' "Screaming Eagle" revival lost a lot in Jagr-less translation.
In other words, the jury was still out on the whole "Reverse Retro" thing, that is until Wednesday evening, when images of the Anaheim Ducks' all-orange dip of the inimitable, incomparable Wild Wing jersey started making the rounds. Pucks nuts, look upon perfection and weep.
Bear in mind this is just a mockup. As Icethetics points out, while the reddit source has heard straight from Adidas' mouth that the graphic will indeed be a riff on the Wild Wing, nothing is yet known about the color. In keeping with the team's modern scheme, this educated guess loses its classic purple and teal hues, but dare we say the burnt orange works just as well. Maybe that's just the Halloween talking, but the more we look at it, the more we love it, even if it is just a tad too Flyers.
But hey, beggars can't be choosers, and we are on our knees here, pleading with Adidas for the revival everyone is truly waiting for. Please, please, please make it happen.