Shoe News
Allbirds releases its first golf shoe
*All products featured on Golf Digest are independently selected by our editors. However, when you buy something through our retail links, we may earn an affiliate commission.*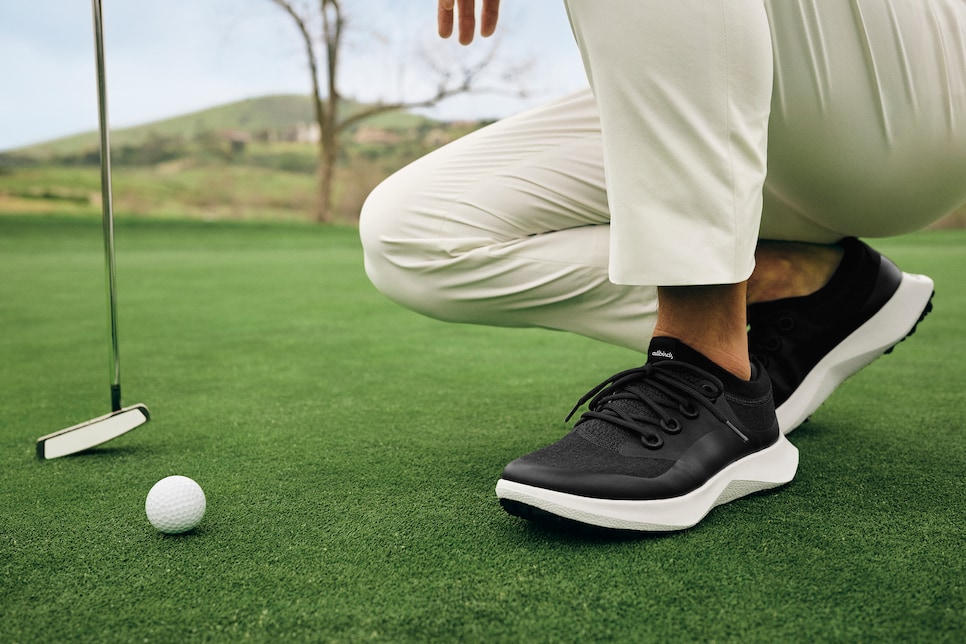 Allbirds, the sustainable shoe company known for its comfortable sneakers, just entered the golf space. Tim Brown, Allbirds co-Founder and co-CEO, says a golf shoe has been a popular customer request for a long time—and the brand has finally made the request a reality launching its first golf shoe earlier this month.
RELATED: The best men's golf shoes and The best women's golf shoes of 2023
"Consumers told us time and time again that the selection of comfortable, sustainable golf shoes just wasn't up to par, and when we saw our consumers adding spikes to their Allbirds sneakers, we knew it was time to get Golf Dashers on the green," Brown said.
Available in a men's and women's version, the Allbirds Golf Dasher is designed to fit like the brand's fan-favorite Dasher street shoe silhouette—with the addition of a few key features to improve the on-course experience.
Some of those extra features include a recycled polyester ripstop on the upper and a bio-based TPU mudguard around the bottom to keep your feet dry, even in the wettest conditions. The microsuede saddle tied into the laces keeps the midfoot and heel locked down for a secure and stable wear, while the natural rubber sole affixed with multidirectional lugs increases stability and traction, and provides rotational grip during the golf swing.
The Golf Dasher also highlights the signature pillars Allbirds has become known for, namely comfort and a focus on sustainability.
Plus, the SweetFoam midsole is just as comfortable as it is sustainable. Allbirds' proprietary foam is made from the world's first carbon-negative, sugarcane-derived green EVA.
To celebrate the unveiling of The Golf Dasher, the San Francisco-based company partnered with golf personality, broadcaster and host Will Lowery. Working toward his mission of bringing visible equity to golf, Lowery partners with people, brands and organizations that are aligned with his values to expand awareness of and access to the game.
"The focus of all my projects and partnerships is to highlight the power of golf beyond the industry," Lowery said.
"This game is so much more than a game. It's a tool for connection, access and upward mobility. A lifesaver for some and superpower for others, it opens doors and creates community. As purpose-driven brands like Allbirds actively engage in amplifying this message, we begin to secure a more equitable future for the game."