News
Alex Noren sneaks off with French Open title after the 2018 Ryder Cup course beats up final twosomes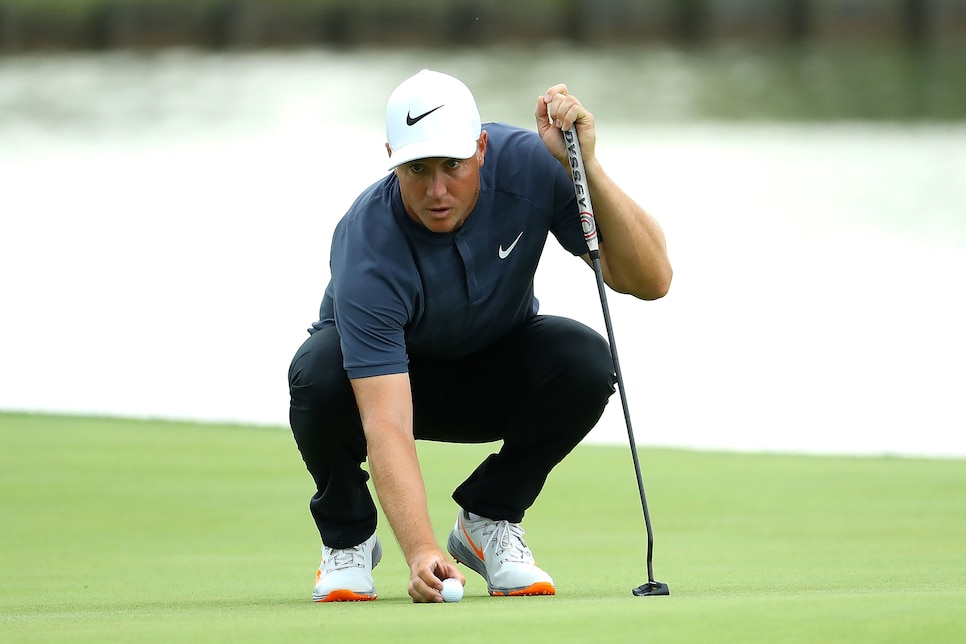 Warren Little/Getty Images
At the start of the final round of the HNA Open de France, a wee bit of history making was in the offing. Not once in the long and colorful narrative of the event had a Swede lifted the title, but with Marcus Kinhalt leading at 10 under par that little discrepancy looked like it might be consigned to the dustbin of, well, history.
Then there were, unusually on the European Tour, the Americans. Two of them—Justin Thomas and Julian Suri—to be precise. Both were four under par, and on the Albatros course at Le Golf National, where danger lurks almost everywhere in the shape of jungle-like rough and multiple water hazards, they were hardly out of contention in their quest to become only the fourth golfers from the USA to claim the historic trophy. The others (surely appearing together in a sentence for the first time) are Walter Hagen, Byron Nelson and Barry Jaeckel.
It wasn't to be for either Suri or Thomas as things turned out. So there was no American victory in Paris. Not for at least another three months, when the Ryder Cup will be played at Le Golf National. But, sure enough, the Swedish record of futility is over.
Which is not to say rising star Kinhult got the job done. He did not, a closing 76 consigning the 21-year-old to a T-5 finish alongside Jon Rahm. Courtesy of a final-round 67 and with, among the leading players, an almost unique ability to complete the treacherous closing stretch in something less than par, Alex Noren is the French Open champion. Two birdies in the last three holes took the now 11-time European Tour winner to eight under par for the week and, not incidentally, made him €1,008,578 richer.
Consider the following. While Noren played those final four holes—the so-called "Loop of Doom"—in two under par, only Russell Knox, one of the three runners-up, managed four regulation figures over the same stretch. Elsewhere, it was carnage. Another of those in second place, Chris Wood, dropped shots on the 15th and 17th to come up one-stroke short. Most notably, however, Suri was three over par for the last four, including a desperately disappointing double-bogey 6 on the 18th where his approach found the water short of the green.
Mention should also be made of Rahm. Two shots back by the end, the burly Spaniard was hamstrung by a triple-bogey 7 on the par-4 12th. Badly disturbed by a clicking camera on his backswing as he teed off, his ball bounded for the fescue right of the fairway, Rahm hacked and slashed his way up the 433 yarder, only managing to reach the green with his fourth gouge from the hay. To say he was unhappy at this unfortunate turn of events would be something of an understatement.
As for Thomas, the World No. 2—the only member of the field likely to return as part of the away team in the upcoming Ryder Cup—professed himself happy enough with a week in which he broke or equaled par all four days.
The fast-finishing Noren was even happier though. His weekend total of 132 (65-67) was the best over the closing 36 holes by four strokes.
"I never thought I was going to win," he said with disarming honesty. "But anything can happen on this course. On the first two days I never really played my best golf. But I played much better on the weekend. It was tough to watch my opponents play down the stretch, but that is golf. I'm very happy.
"All I was trying to do was get to maybe seven or eight under. Through the years I have always had a tough time here, mostly because I was not hitting enough fairways. But I did that over the last two rounds this year. It is so demanding and so tough out there, especially when you stand on the tees."
As for the Ryder Cup, Noren, if he was not before, is now a near certainty to make his debut in European colors. But, modest soul that he is, he was taking nothing for granted, at least as far as he will feel while competing in the biennial contest on such a tough lay out.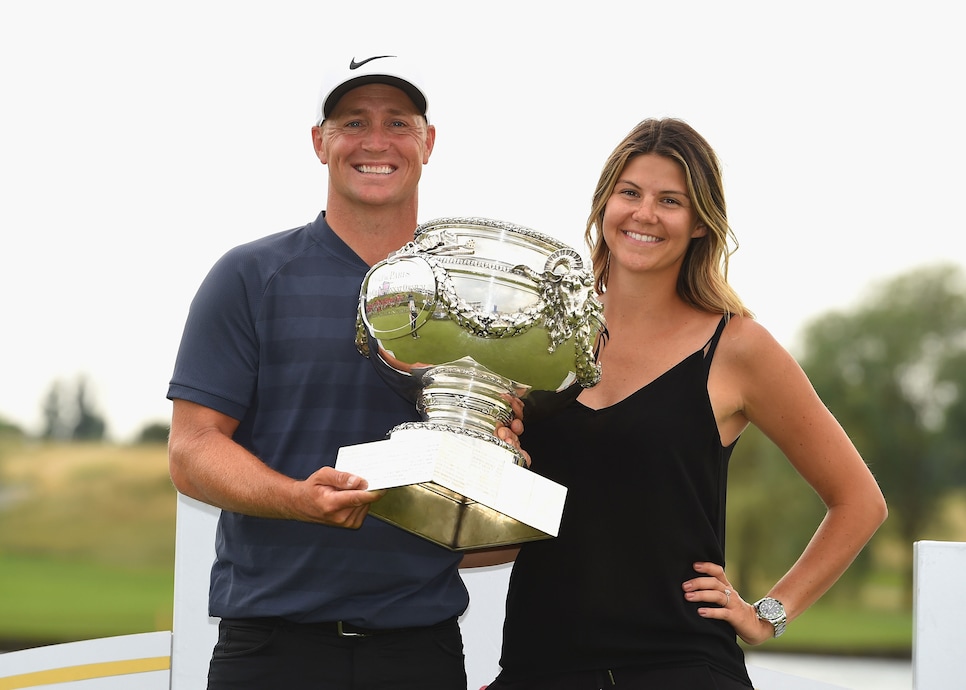 Tony Marshall/Getty Images
"There was so much pressure today," Noren continued. "I can only imagine what it will be like in the Ryder Cup. Besides, for now I am more focused on the Open Championship at Carnoustie. I like links golf. And the Open is the best major for me. I'll be practicing hard for the next week and a half with that in mind."
Not immediately though. Noren and his wife, Jennifer, planned to stay in Paris for a few days to celebrate her birthday. Quite right, too.
One last thing. By way of some consolation, Knox, Suri and Kinhult claimed the three exempt spots available for this month's Open Championship at Carnoustie. One more chance for all three to beat Alex Noren.
You are using an unsupported version of Internet Explorer. Please upgrade to Internet Explorer 11 or use a different web browser.