The Loop
Euro Tour's tournament committee chair David Howell embarrassingly misses tee time at French Open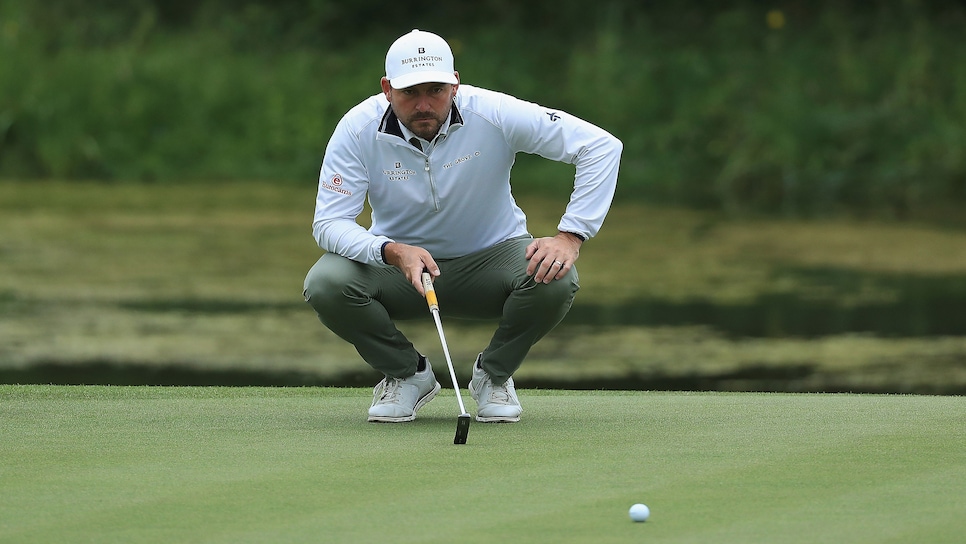 Matthew Lewis/Getty Images
England's David Howell is the chairman of the European Tour's tournament committee, having replaced Thomas Bjorn earlier this year as he focused on his European Ryder Cup captain's duties. But that doesn't mean he's "above the law," if you will. Playing in the second round of the HNA Open de France, Howell mistakenly showed up late to his tee time at Le Golf National outside Paris.
"I thought I was off at 7:40, not 7:30," Howell said. "It's the first time I've ever missed a tee time."
The other two members of his group, Marc Warren and Gonzalo Fernandez-Castano, teed off without him. Howell caught up, but was accessed a two-stroke penalty. He would wind up with a double-bogey 6 on the 10th hole (his first), the beginning of a long day that included making eight bogeys and a triple bogey en route to him signing for a 10-over 81 and miss the cut by seven strokes
To make matters worse, Howell is staying at the Novotel Hotel adjacent to the Albatros course.
"I was staying only 300 yards from the first tee. It's not as if I got stuck in traffic," he said.