The Loop
Al Horford's sister curses out J.R. Smith for dirty foul on her brother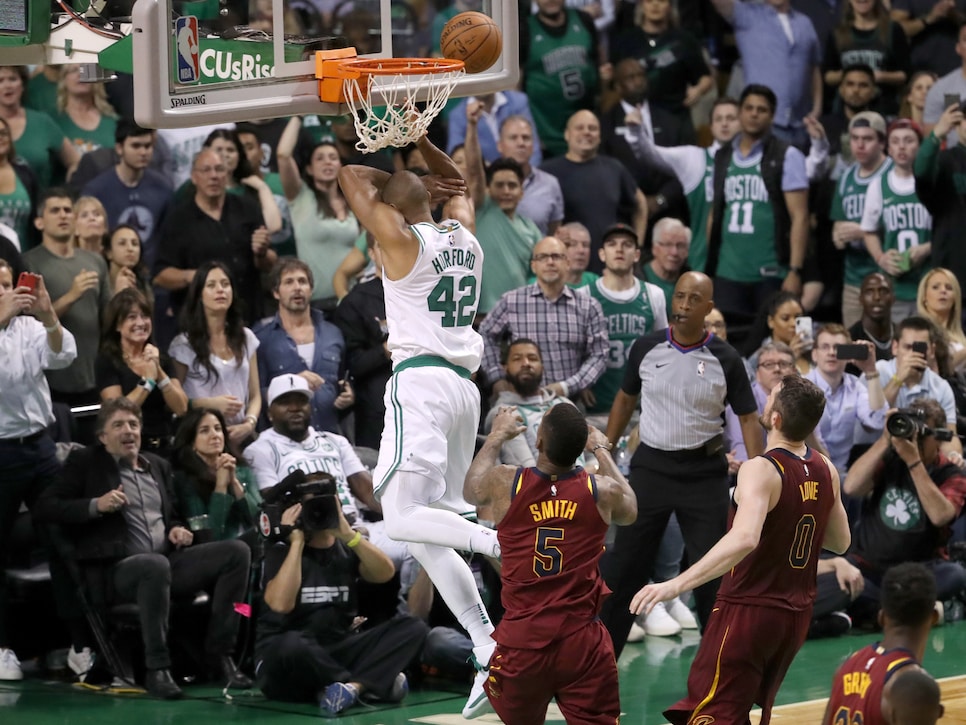 We here at The Loop/Golf Digest love J.R. Smith. Not only is he arguably the world's most avid celebrity golfer, he might love the game we love more than anyone on this planet. But putting our bias for the Cavaliers' swingman aside, Tuesday night was not Smith's finest hour.
For starters, Smith didn't score a single point in the Cavs' loss to the Celtics in Game 2 of the Eastern Conference Finals, missing all seven of his shots. Not good. But even worse, he let his frustration get the best of him late in the game by committing a dirty foul on Celtics star Al Horford in the closing minutes, dangerously shoving the center from behind while he went up for an alley-oop. Here's a look:
Not surprisingly, the Celtics, particularly Marcus Smart, were not pleased. A minor skirmish broke out and Smith was assessed a Flagrant 1, which probably should have been a Flagrant 2 and an ejection. And Horford's sister, Anna, didn't hold back on Twitter:
A few minutes later, Anna added this:
It's OK, Anna. We understand.
Fortunately, Horford wasn't hurt and will be available for Saturday's Game 3. We'll have to wait and see if the NBA allows Smith to play -- or if he'll have a little more free time to tee it up this weekend.