The Loop
11 questions with J.R. Smith, arguably the biggest golf fanatic in the world
J.R. Smith has dated Rihanna and won the NBA's Sixth Man of the Year Award as a member of the New York Knicks. Perhaps, more impressively, he's played golf EVERY day since this past NBA regular season ended with the Knicks failing to make the playoffs. That's 21 straight days and counting, according to him. And now he's got another streak working. After never attending a PGA Tour event, Smith has been to one in two straight weeks. Smith says he's a 13-handicap, but he's trending down with a career-best 74 last week in Charlotte. We caught up to him during the second round of the Players.
When did you start playing golf?
I got into it five years ago. I went to Moses Malone's golf tournament in Houston and I've been hooked ever since.
Which NBA guys do you play with?
I play with Chris Paul and Steph Curry. Steph is definitely the best guy I play with. He's unbelievable. I played with Birdman [Chris Anderson] when we were in Denver. I've played with Jason Kidd. He's good. And I want to play with Ray Allen. I heard he's really good.
None of my teammates play. I try, but it doesn't really work. I try to get Melo [Carmelo Anthony] out there, but he's too scared to play with me.
Is it tough getting your golf fix during the season?
I never really get to play during the season. I just go to simulators, PGA Superstores and stuff like that.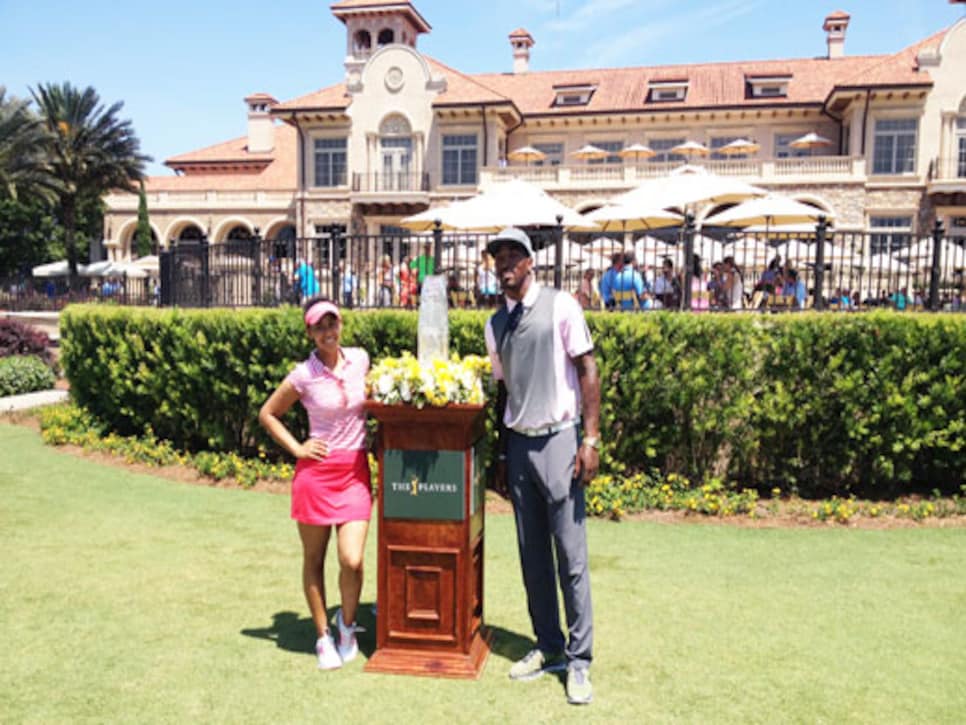 Are we looking at a future Players champion?
What's the best part of your golf game?
My iron game. I get into trouble a lot with my driver, so I tend to hit 3-wood off the tee.
Who are you out here following today?
I'm good friends with Lee Westwood. Bubba, Rickie Fowler. A few of the top hitters.
Does playing golf help you with playing basketball?
Yeah. [Golf] is a second-shot game. And in basketball, whether you make it or miss it, you've got to focus on your next shot. It helps me to focus and lock in.
Have you been following the NBA Playoffs?
Actually, I haven't watched a game. When my team is out of it, I tune it out. It's a long season. Six and a half months, 82 games, plus everything else.
Obviously, this past season was disappointing, but with Phil Jackson coming in, are you excited about the team's future?
I'm extremely excited. Phil is a championship coach, of course, a championship guy. He's won so many times, so I'm eager to see what he does.
Do you have a favorite golf highlight?
I don't have a favorite shot yet because I don't have a hole-in-one. I've made a few eagles, but not a hole-in-one, so I'm waiting on that.
Are you taking a three-pointer or a three-foot putt with your life on the line?
A three-pointer, of course (laughs). That three-foot putt is tough for me right now! I'm not making too many putts.