The Loop
Adult webcam company offering $205 million to replace Under Armour as UCLA's athletic sponsor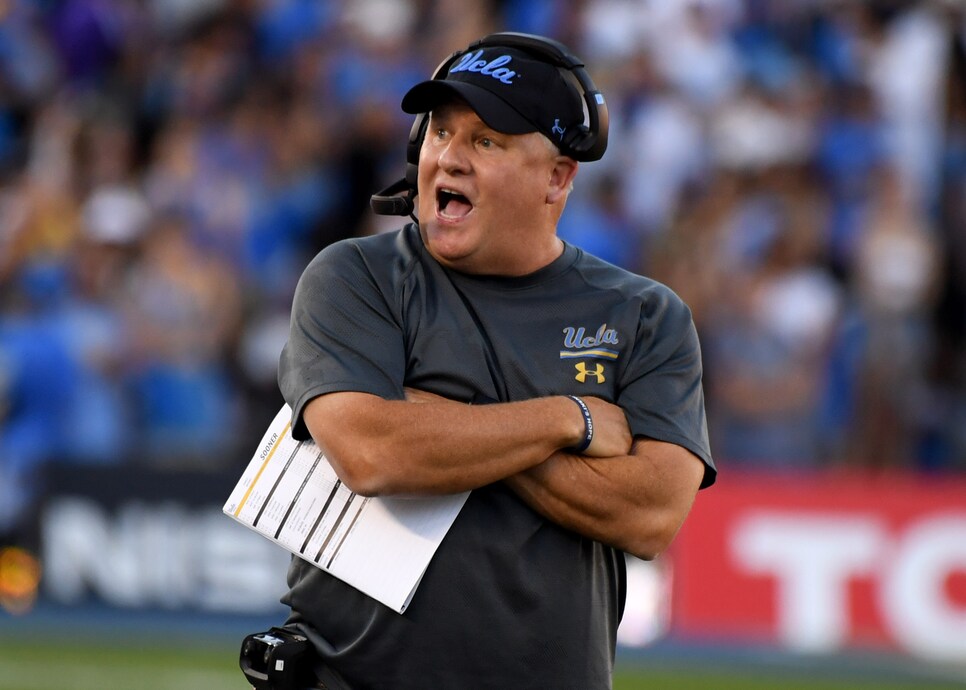 MediaNews Group/Pasadena Star-News via Getty Images
Want to hear the most LA thing ever? No, we're not talking about Russell Crowe's iconic divorce auction. We're talking about adult webcam company CamSoda, who this week offered UCLA a cool $205 mil to become the university's exclusive new athletic sponsor. This might constitute news back here on the East Coast, but we promise you, in La La Land, it's just another Tuesday.
As the ambitious pitch points out, CamSoda would serve as UCLA's sole sponsor, with their logo emblazoned all uniforms—including but by no means limited to the chess club and debate team—in replacement of Under Armour, which recently terminated its 15-year contract with the Bruins due to financial troubles. Valued at $280 million, the UA deal makes CamSoda's offer seem like a sensible bargain . . . minus, you know, the whole porn thing. Plus we're sure there would be other, uh, perks. Just don't tell the NCAA. Rick Pitino learned that one the hard way.
You may think this all sounds crazy. You may think it's just a publicity stunt by CamSoda to get places like this to get readers like theirs to punch CamSoda.com into the trusty web browser. And hey, maybe that's accurate. But remember, this is 2020 we're talking about. Tinseltown too. If the San Francisco 49ers can have their own official manscaping partner, then maybe a porn company and college athletics can also co-exist. And with Chip Kelly calling the plays and CamSoda throwing their financial weight around, the sky might be the limit for the old blue n' gold.