The Loop
Russell Crowe's "divorce auction" looks like the rager of the year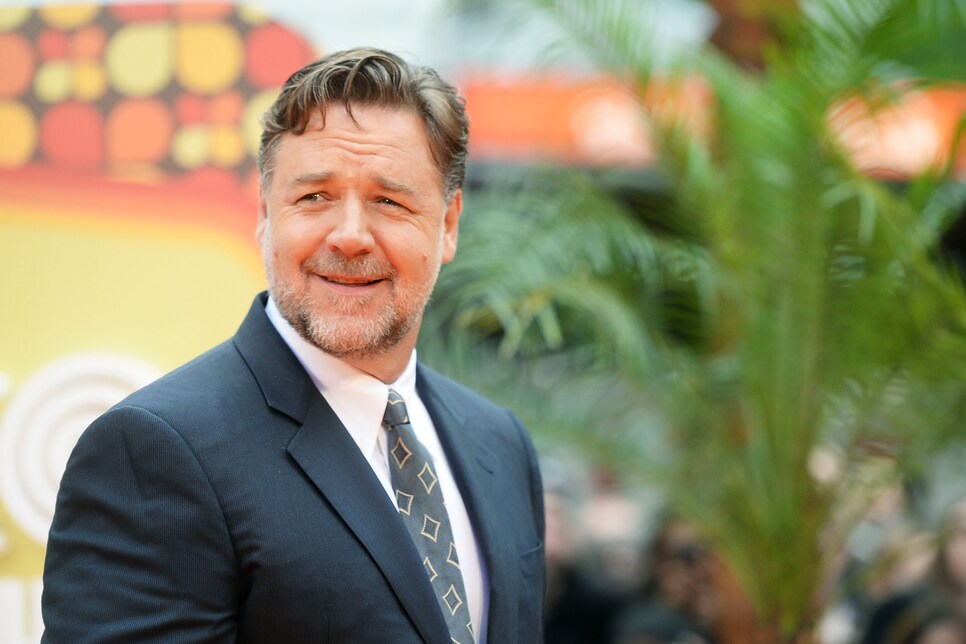 Russell Crowe is getting divorced. For most ordinary humans, this is cause for introspection and consternation—an opportunity to reevaluate one's self in the face of our most universal societal failure. Russell Crowe, however, is not an ordinary human. He's an Academy Award-winning Cinderella Gladiator Spy Captain and for him divorce isn't a failure, it's just another excuse to get shithoused on old cognac and Australian bikini models. Case in point: The Art of Divorce, Crowe's gleefully over-the-top, Sotheby's-sanctioned "Divorce Auction", which is set to get underway next month with a veritable treasure trove of Crowe estate goodies—including but by no means limited to the greatest divorce auction catalog in the short history of divorce auctions catalogs—on the block.
If this is a lot for you to take in, buckle up. We're just getting started. Not only does the auction have it's own ridiculously self-referential catalog that looks like the illegitimate love child of Cigar Aficionado and The Most Interesting Man in the World, but it's also being held on Crowe's wedding anniversary and birthday, in case you weren't sure whether this was as blatant a "f—k you" to the global monogamy complex as it seemed.
The true craziness begins when you crack open the sole reason for printing presses to still exist, however, and gaze slack-jawed upon the estimated $2.8 million dollars of movie memorabilia, art, and other useless rich-guy crap Crowe is firesaleing in order to, and we quote, "create space for the future." Here, let's take a look:
Obviously there are some essentials here—a man can't go through life without a reliable pair of dueling pistols, for instance—but by and large these qualify as knick-knacks for the 53-year-old master and commander who has made more money than god (and is probably just a smug too). Nevertheless, if you're interested in bidding and/or celebrating Crowe's freshly minted bachelordom, just make sure you get your ass on a non-stop to Sydney before he decides he's keeping that 3:10 to Yuma duster after all.