The Loop
Adidas' new 'Waterboy' collection is Bourbon Bowl-ready and Bobby Boucher-approved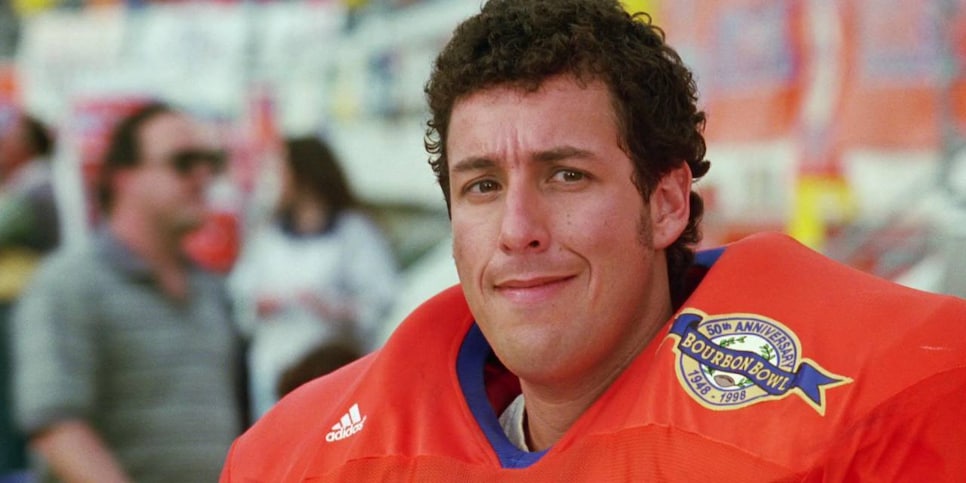 Listen up, Mud Dog faithful. We've got news for you. Twenty years after Bobby Boucher and Coach Klein blitzed their way to the most shocking upset in Bourbon Bowl history, Adidas is finally letting fans own a piece of that legendary championship team with their new SCLSU Capsule Collection. Ch-ch-check it out:
A celebration of the seminal football documentary, The Waterboy, Adidas's latest drip is headlined by a Bobby Boucher 1998 Bourbon Bowl replica jersey while also featuring South Central Louisiana State University windbreakers, caps, hydration equipment, and even an authentic Mud Dogs helmet, sporting the team's classic "You Can Do It" color scheme. The collection will be available Friday, 10/19 on Adidas dot com, so don't sleep.
Following the passing of former SCLSU quarterback Gee Grenouille in a freak gator accident in 2009, however, the capsule's arrival is bittersweet for many, including Mama Boucher, who has expressed her displeasure with the new line, saying that "fashion is the devil." Despite the setbacks, Adidas still expects to have all the wrinkles ironed by bowl season, which will find the Mud Dogs serving the final year of a two-decade postseason suspension following recruiting violations in the wake of the Boucher triumph.