PGA Tour
Adam Scott ditches driver, opens with four-under 68 at Bay Hill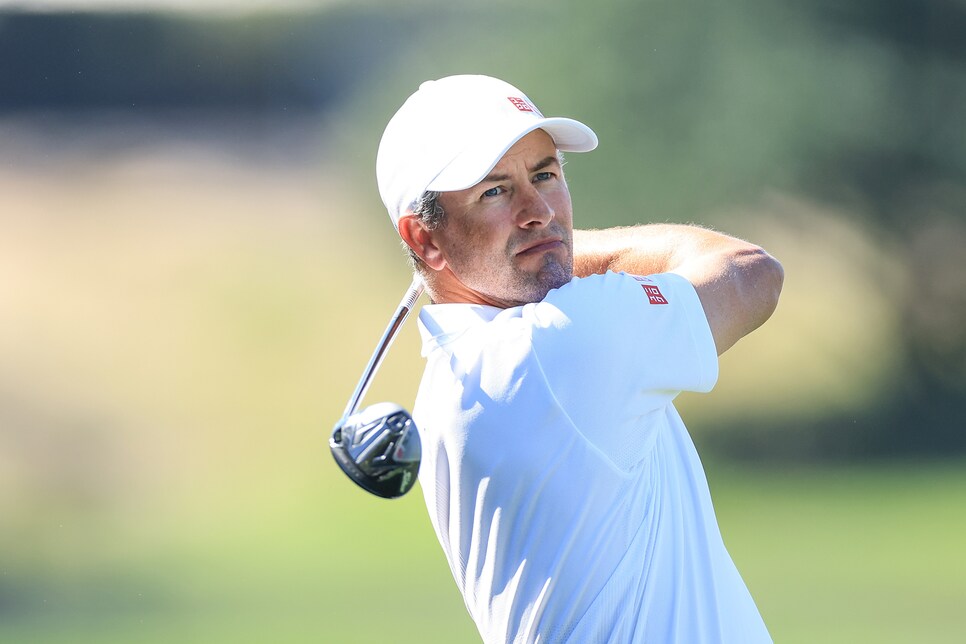 When you think of Adam Scott's golf game, you think elite tee-to-green play and poor putting, which is why he's done so much tinkering with the putter throughout his career. That said, the former Masters winner has quietly improved in that area of late, finishing inside the top 50 in strokes gained/putting in each of the last three seasons (currently, he ranks 28th on tour).
The (early) results proved fruitful, as Scott opened with a four-under 68 on Thursday at Bay Hill. Per Golf Monthly, Scott swapped out the driver for a 13-degree 2-wood, this despite the Aussie averaging 311.8 yards off the tee this season, good enough to rank 17th on tour. The motivation behind the move? Scott ranks a paltry 183rd in driving accuracy, hitting just 52.71 percent of his fairways this year.
"Trying to hit fairways," Scott said Thursday. "If you look at my driver stats, accuracy is not its best thing. Distance is fine, but accuracy is not good. If it's not in the bag, it's not a temptation."
It's no surprise that Scott chose this week to place a premium on accuracy. There are reports from the grounds that the Bay Hill rough is as long as it's been in decades, long enough for Scott to make the decision to give up precious distance in favor of fairway-finding.
Now for the ironic part: Scott didn't exactly put on a fairway-in-regulation clinic. He hit seven of his 14 fairways, a percentage clip that's actually less than his season average (52.71 percent, 183rd on tour), and mostly relied on some stellar short-game play (+2.135 SG/around-the-green) and solid putting. But one could argue it's a mindset thing, too. Scott, playing with Rory McIlroy (who shot a seven-under 65), was unphased by McIlroy's bombs.
"I know better than to get into a big hitting contest with Rory McIlroy," Scott said.
When asked if he'll keep the driver out of the bag the rest of the week, Scott said he isn't even sure if he'll stick to the strategy on Friday. Whatever he did on Thursday worked, that we know.