Seen on tour
Adam Scott's $800 driver shaft, Jon Rahm's 2-Ball reunion and Lefty's mini driver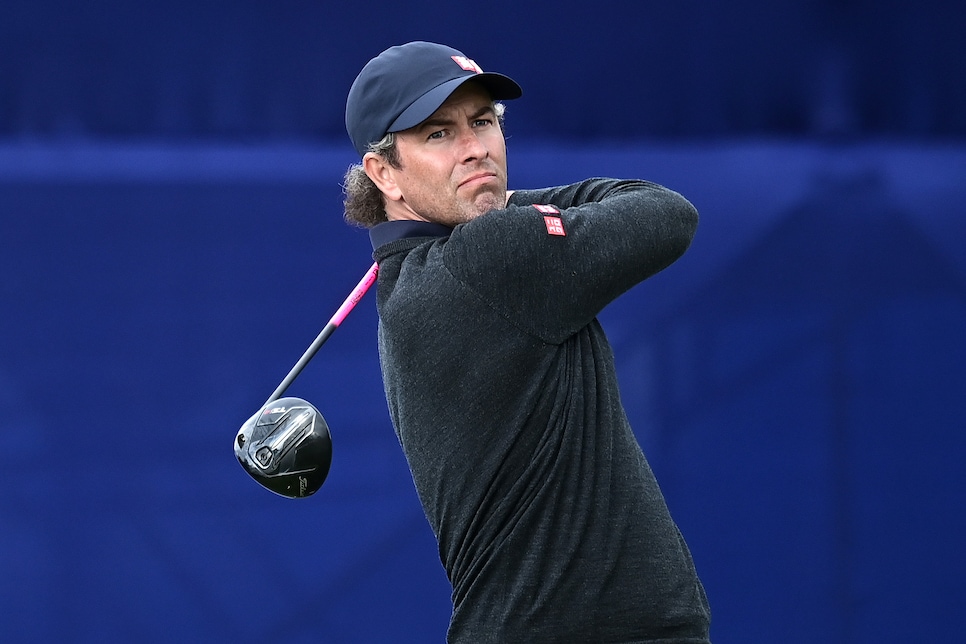 Week in and week out, the equipment scene shifts on the PGA Tour. At the Farmers Insurance Open just north of San Diego, that meant a new driver shaft and wedge grind for Adam Scott, a putter switch for Jon Rahm and Lefty doing Lefty things. Overseas, Paul Casey had a new driver in the bag for his win in Dubai.
Scott makes driver shaft, wedge changes
In recent years Adam Scott has been seeking additional distance off the tee, leading to some shaft testing. "The DNA of my golf swing has had to adapt as changes in equipment have been made," Scott told Golf Digest last year. "The difference in what we're playing now versus when I turned pro is quite a bit. I [used to play] a 137-gram shaft with a small 975D head at 43.5 inches."
Scott's latest shaft change in indeed quite a bit of change. The easy-to-spot partially pink AutoFlex shaft Scott had in his 8-degree Titleist TSi4 driver at the Farmers Insurance Open weighs less than half of those beefy steel shafts from his early days on tour.
AutoFlex posted on its Instagram account that Scott was trying the company's SF505x and SF505xx shafts in recent months. The SF505x weighs 53 grams while the SF505xx weighs 56 grams. Both models are 45 inches in length, according to the company's website, and cost about $800.
Scott also had put a new Titleist Vokey SM8 lob wedge (60 degrees, 12 degrees of bounce with a D grind) at Torrey Pines following a testing session with Vokey Tour Rep Aaron Dill last week at the Titleist Performance Institute. The new wedge replaced Scott's low-bounce 60-degree K grind, which he had been playing since 2012.
"Adam wanted to test options that gave him more performance from the fairway, and made it easier to flight the ball lower while keeping his spin high," said Dill. "The sole on the K Grind he had been using makes that difficult, because it has a low bounce angle. The D Grind has a high bounce angle, so it makes sure that the ball hits the lower parts of the face, making the spin go up and the flight go down."
Rahm's new Odyssey putter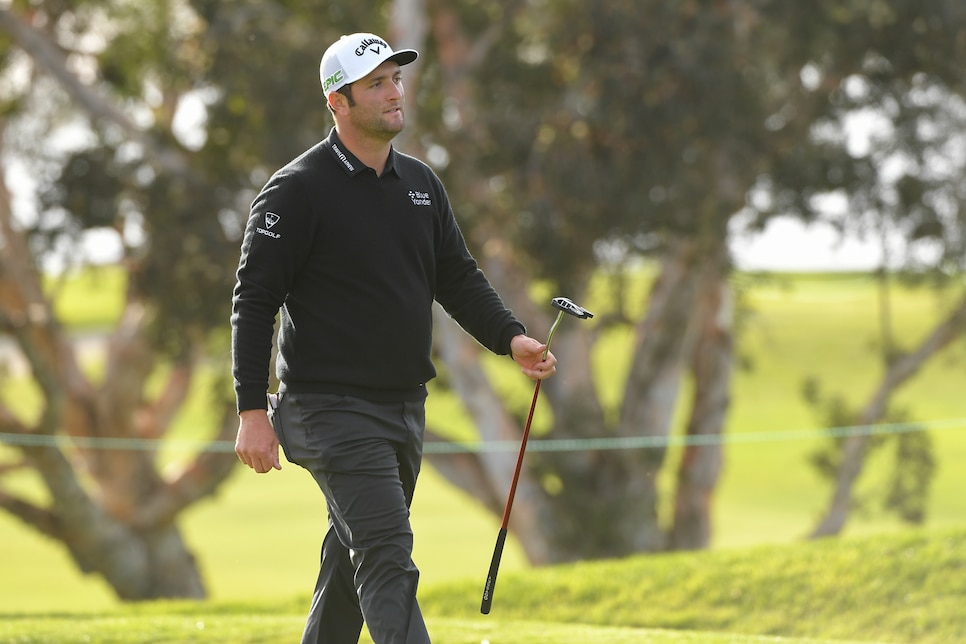 There is some nice symmetry to Jon Rahm switching to a new Odyssey 2-Ball prototype putter last week at Torrey Pines. Rahm told Golf Digest in 2018 that his father gave him a 2-Ball when he was 12 years old, and Rahm used it until changing to a TaylorMade Spider Tour at the 2017 CareerBuilder Challenge, before winning at Torrey Pines the following week.
Before this year's Farmers Insurance Open, Rahm practiced with this new design—which appears to be based off the company's Ten-style head with a red StrokeLab shaft—and he noticed it helped with the takeaway in his stroke. After testing a wide range of models, Rahm put it in play. The Spaniard was in contention throughout the weekend and finished T-7 after hitting into the water on 18 from a tough lie in the bunker.
We made up around 20 different putters for him to try because he mentioned that he wanted to look at a bunch of different styles to see what appealed to his eye," said Odyssey putter specialist Joe Toulon. "He went through the lineup and picked what shapes fit his eye. Through that process, we cut the number of candidates in half and went one by one through the remaining on SAM Putt Lab. Right away, it was pretty clear that the Double Bend shaft [face balanced] was a good fit for a couple of different reason. We tried a few different slant neck heads [including his old one] and with each one, he mentioned he couldn't get comfortable at address with his hand position. We also noticed he had a tendency to take the putter back a little too far inside with a slant neck. This resulted in a lot of toe strikes. When we tested the face balanced options, his path was more consistent and it brought the strike point closer to center. The last tweak we made was to swap the insert to a White Hot which is the feel he preferred.
Asked about his confidence level with it after the second round, Rahm said, "Well, based on my score, I'd say it's pretty good."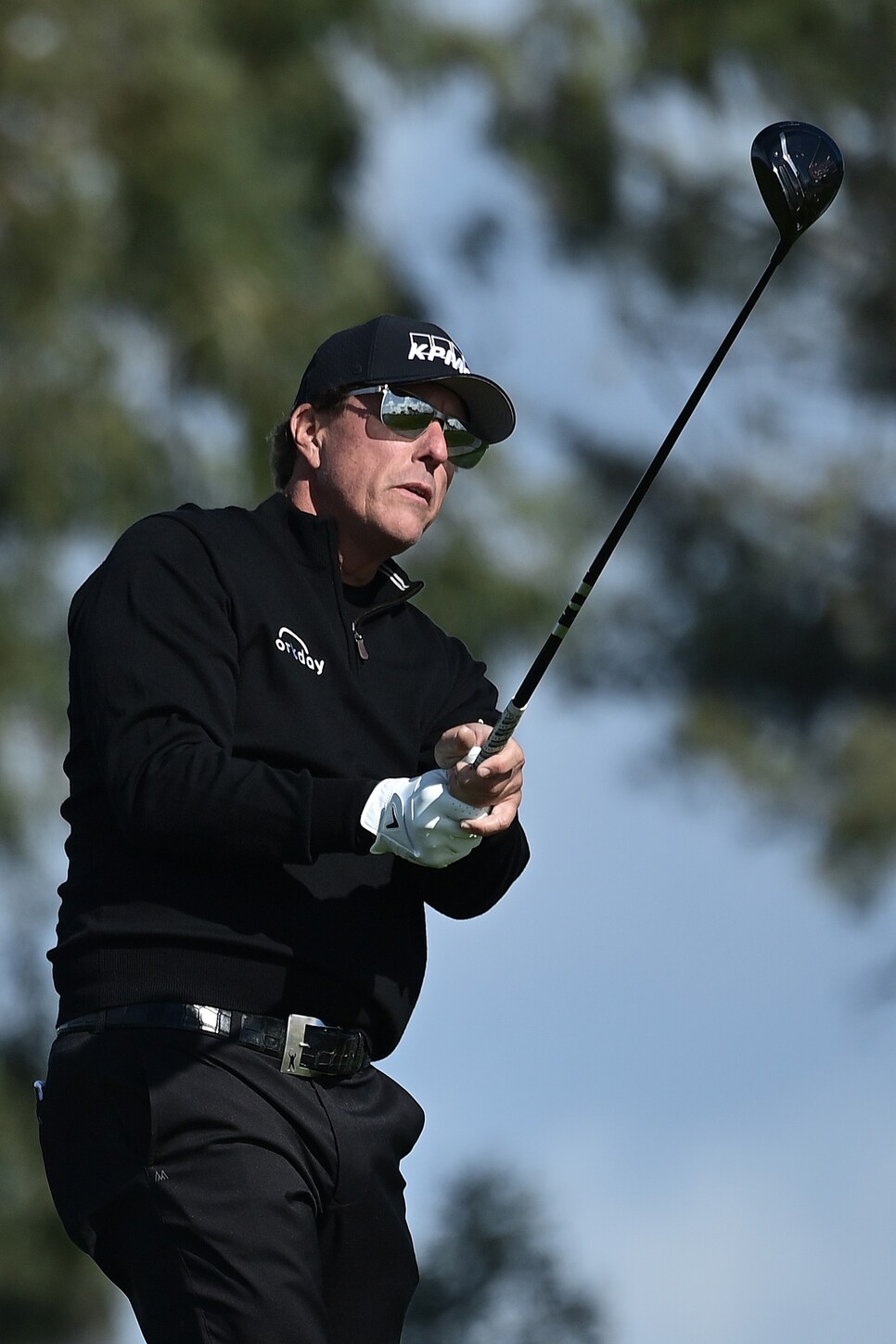 Some ideas die hard. At the 2008 U.S. Open at Torrey Pines, Phil Mickelson opted to carry a 3-wood to hit off the tee—albeit a very strong lofted Callaway FT Tour (11 degrees). At this year's Farmers, Mickelson had a TaylorMade Original One Mini driver in the bag (and judging by the photo, he tried to black out the sole, something he tried once before to avoid detection).
The One Mini was designed for control over standard drivers and 3-woods. Its 43 3/4-inch shaft and 275 cubic-centimeter head might feel more comfortable for some players.
"This is a club for a player who wants something more forgiving and easier to hit off the tee than a 3-wood, but something you can still potentially hit off the deck when you need to," Tomo Bystedt, TaylorMade's senior director of product creation for metalwoods, told Golf Digest when the club debuted in 2019. He noted that the Original One Mini Driver is going to have a moment of inertia (forgiveness on off-center hits) that measures more than a third higher than a typical 3-wood and close to what some oversize drivers were not that long ago. "Compared to driver off the deck this is going to be a lot easier to do."
Unlike the 2008 U.S. Open, Lefty also had a Callaway driver in the bag but the results were again mixed. Mickelson was T-18 in 2008 and T-53 at the Farmers.
Casey cruises with new driver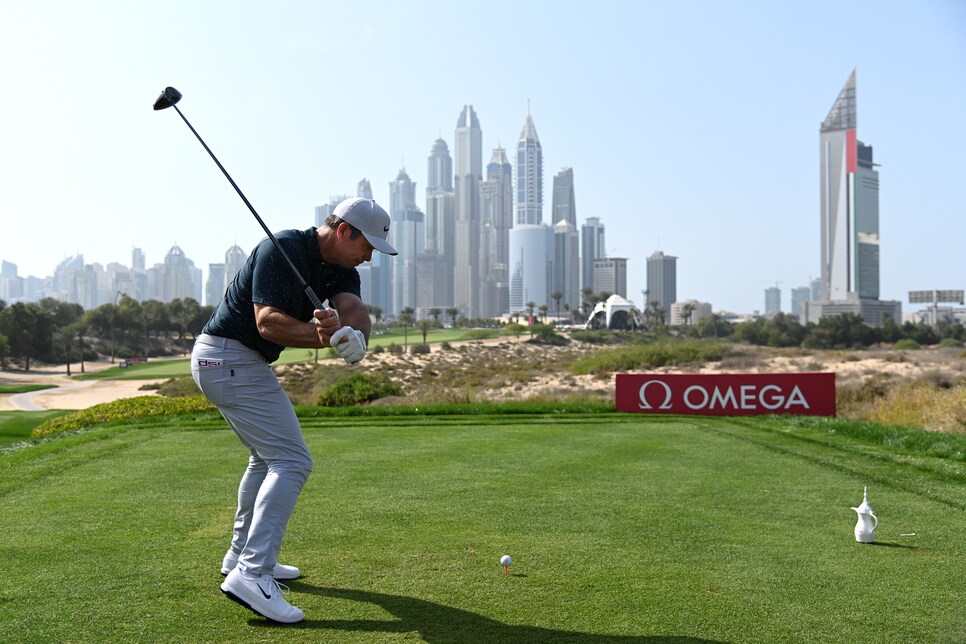 Paul Casey isn't under contract with Titleist, but he was quick to offer some praise for the company's TSi3 driver he put into play right before winning the Omega Dubai Desert Classic.
"I've switched drivers," Casey said after his win. "So part of the reason for the good performance the last two weeks, I finished eighth last week in California and then obviously win today [is] I put a new driver in. I don't often talk about equipment, but I put a Titleist driver in the bag. Don't ask me the exact specs, TSi3 or something like that. But I feel like I'm driving the golf ball like I did when I was playing my best golf, when I was [No. 3] in the world or whatever, and that's—I feel like this rejuvenation." For the week, Casey was T-8 in strokes gained/off the tee.
"He reached out to us over the offseason and said he'd heard a lot of really good things about the driver," said Titleist Tour Rep J.J. Van Wezenbeeck. Upon arriving at Emirates Golf Club, Casey worked with Titleist European Tour rep Liam McDougall on a couple adjustments—changing the SureFit hosel setting from A•1 to B•2, and moving the SureFit CG track from neutral to H1—to lower his ball flight in preparation for the windy week in Dubai, while promoting a more right-to-left shape.