Equipment
Dustin Johnson plays with two 3-woods after cracking driver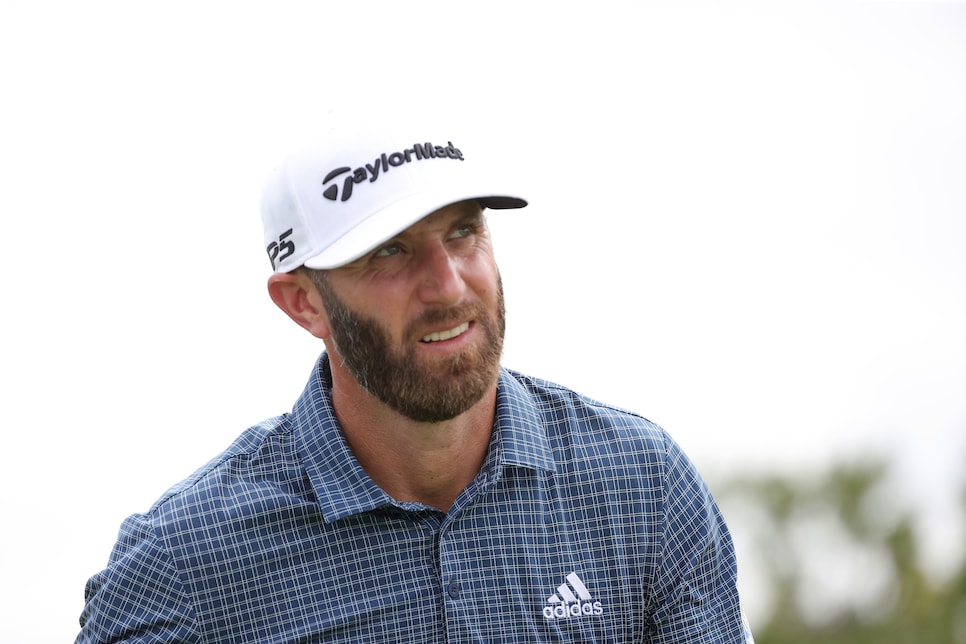 The modern game is filled with bombers, yet few are known for their power and thunder like Dustin Johnson. But those tuning into Thursday's action at the Northern Trust noticed something off with the tournament's defending champ: Golf's mighty Thor was without his hammer.
According to Thursday's broadcast from Liberty National, Johnson noticed a crack in his TaylorMade SIM2 driver prior to his tee time. The Rules of Golf allow for a replacement club to be subbed in; unfortunately for Johnson, his back-up was not on site, and the TaylorMade equipment truck had departed for next week's BMW Championship.
Unable to find a suitable stand-in, the two-time major champ instead went with two 3-woods in his bag.
Johnson's normal 3-wood is relatively weak at 16.5 degrees—if you can call a club that goes 280 yards "weak." It is likely the second 3-wood is adjustable, allowing Johnson to move the loft closer to 13.5 degrees.
Losing a driver clearly hurt Johnson through nine holes, ranking 83rd in SG/off-the-tee on the front side. For context, Johnson was 11th in the category last season and fourth the year before that.
The reigning FedEx Cup champion entered the Northern Trust 17th in the FEC standings. Through nine holes he is even on his day, five back of the leaders.
UPDATE: Johnson finished with a one-under 70. "I've got a 5-wood that I use for my 3-wood," Johnson explained. "It goes the distance I want it to. But I had a strong 3-wood in my car, so it helped a little bit, especially I hit some -- I hit a nice -- the first time I hit it was on 8. Just I hadn't hit it. It was brand new." Luckily Johnson is already armed with a new driver, heading out to the range following his round to dial in the new big stick.