Tour Life
Adam Scott has the most bizarre (fashion) streak going in golf history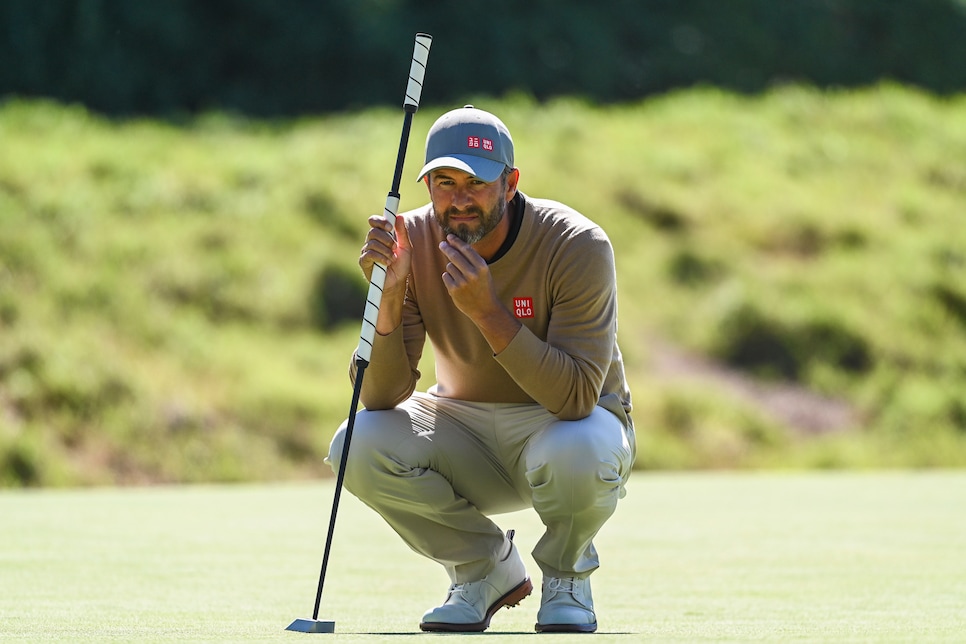 Kudos to Adam Scott. Not for his top-five finish at the Genesis Open, but for sparking a fashion frenzy. Not since the days of that heated blue dress/gold dress (It was gold, by the way) debate has the Internet been so fixated on a piece of clothing. Well, Golf Twitter, anyway. And the Aussie has done all this with a tan sweater. A boring tan sweater.
Scott first wore this garment during Thursday's first round at Riviera. No big deal. It was (light) sweater weather in L.A. after all. But then it happened again on Friday. And Saturday. And Sunday.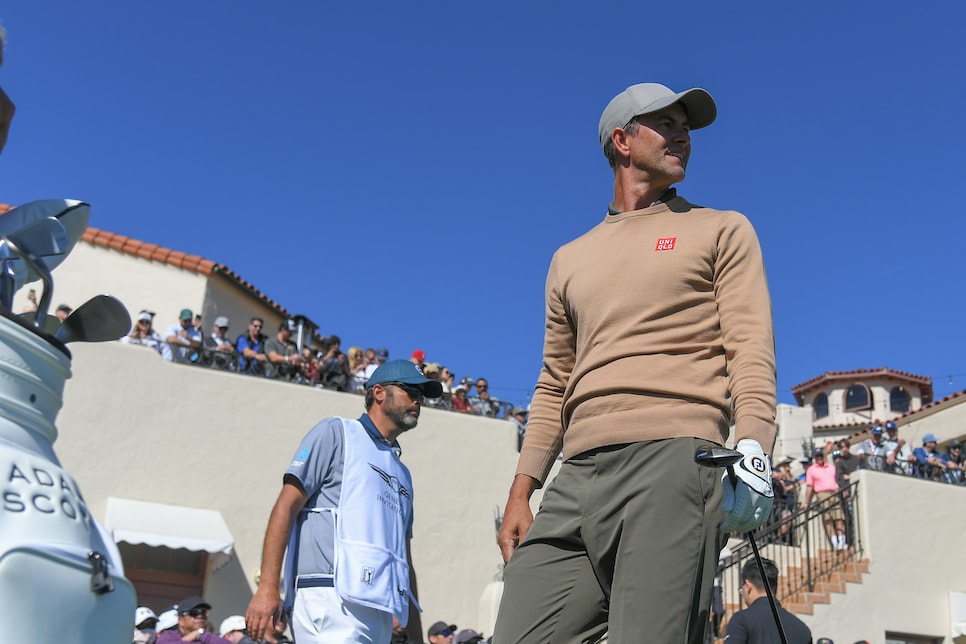 It should be noted that Scott swapped pants and collared shirts throughout the week, but seriously, what in the world is going on here? We're talking about a Masters champ who was once the face of Burberry! And now he's rocking the same Uniqlo sweater every day of a tournament? Rocking the hell out of it we should add, but still.
Here are some of the possible reasons for this:
—Adam Scott only packed one sweater for the trip he's on.
—Adam Scott doesn't do his own laundry on the road.
—Adam Scott scoffed at dry cleaning prices in L.A.
—Adam Scott believes this is his lucky sweater.
—Adam Scott is a fan of tennis players doing this at tournaments.
—Adam Scott is a dad who just doesn't care anymore.
I can certainly relate to the last one. But I'm also not a multi-millionaire athlete/heartthrob. Anyway, the most bizarre (fashion) streak in golf history continued after the tournament ended. And he was finally asked about this, um, pressing issue:
Yes, rotate, Adam! That's what a normal person does! But nope, not yet, because Adam wore that bad boy the following day as well:
We're going on nearly a WEEK straight of this! It's sheer madness!
Or, maybe, this is sheer brilliance. No one has talked about Uniqlo this much since, well, ever. So let's add another possible reason to the list: Adam Scott is the most accomodating brand ambassador ever.