Golfers You Should Know
Growing up with hearing loss, golf served as an escape for The Bachelor's Abigail Heringer
*All products featured on Golf Digest are independently selected by our editors. However, when you buy something through our retail links, we may earn an affiliate commission.*
When The Bachelor's Abigail Heringer was deciding what sports to play growing up, her choice was more complicated than most. Heringer, along with her older sister Rachel, were born with hearing loss and received Cochlear implant surgery as toddlers. The procedere places a small electronic device underneath the skin, which connects to an external piece that sits behind the ear. When paired with extensive rehabilitation and therapy, the technology allows profoundly deaf individuals like Heringer and her sister to hear sound and speech.
As a young child, Heringer was drawn to a variety of sports, including soccer and swimming. But her hearing posed obstacles that prevented her from truly enjoying them—and that's when golf prevailed.
"I really loved soccer, but the coach would be yelling from the sidelines, 'Abigail, go here!' My teammates would be yelling and I just wouldn't be able to hear them. So I realized how difficult it would be to continue competitively and every game I'd be really stressed thinking I'm missing something," Heringer said. "So then I just started focusing a lot more on golf. I loved the sport, it's not like I felt like golf was the only thing I could do. But it definitely got to the point where the other sports were a bit too stressful."
Heringer was introduced to golf by her grandmother, Marie Innes, in Eugene, Oregon, where the former Bachelor contestant grew up. Heringer's grandparents played a pivotal role in her early childhood as her parents went through a difficult divorce. Trips to the driving range and their grandparent's local country club served as a peaceful escape for Heringer and her sister. They grew so fond of the game that they started playing junior tournaments during elementary and middle school.
"After a long day at school and a lot of socializing, I would be drained. So I always looked forward to going to the driving range and just spending a few hours out there or going out on the golf course," Heringer said. "It was nice to just be able to focus on something else, rather than working to hear all of the time. So it was just a nice break, in that sense, and it became my safe space at the end of the day."
Heringer's grandmother not only taught her the game, she also passed along some of the 27-year-old's most cherished advice—which she applies both to golf and her daily life.
"My grandma used to walk all my practice rounds and go to all my tournaments with me. She wasn't so competitive, she was more about having fun and having a competitive mindset. So if I had a bad shot or a bad hole, she'd tell me to stay positive, because once you start having those negative thoughts it's going to ruin the rest of your game. And I think that's always stuck with me even in real life. You might have a bad day or a bad outcome, but you can't let that one instance ruin what's to come. That always stuck with me," Heringer said.
Heringer's appreciation for the tranquility and life benefits of golf continued throughout high school and into her first semester of college, where she played briefly on the Linfield University women's team. She shot a two-over par 74 in her first collegiate event, leading the team as a freshman. Although Heringer chose to take a step back from competitive golf to focus on school and friendships, she continues to enjoy the game today with her close circle of friends and family.
"I'm really grateful that I know how to play golf because it's one of those sports that you can play for your entire life," Heringer said. "It's something I'm super glad that I picked up when I was younger. My boyfriend Noah, who I met on Bachelor in Paradise, plays golf, and my parents play golf, so it's always an activity we can all do."
These days, Heringer plays every other week with her boyfriend, Noah Erb, who she met on Bachelor in Paradise. Although her game isn't quite as sharp as her highschool era, she enjoys casual rounds, shooting around bogey golf.
5 things Abigail needs in her golf life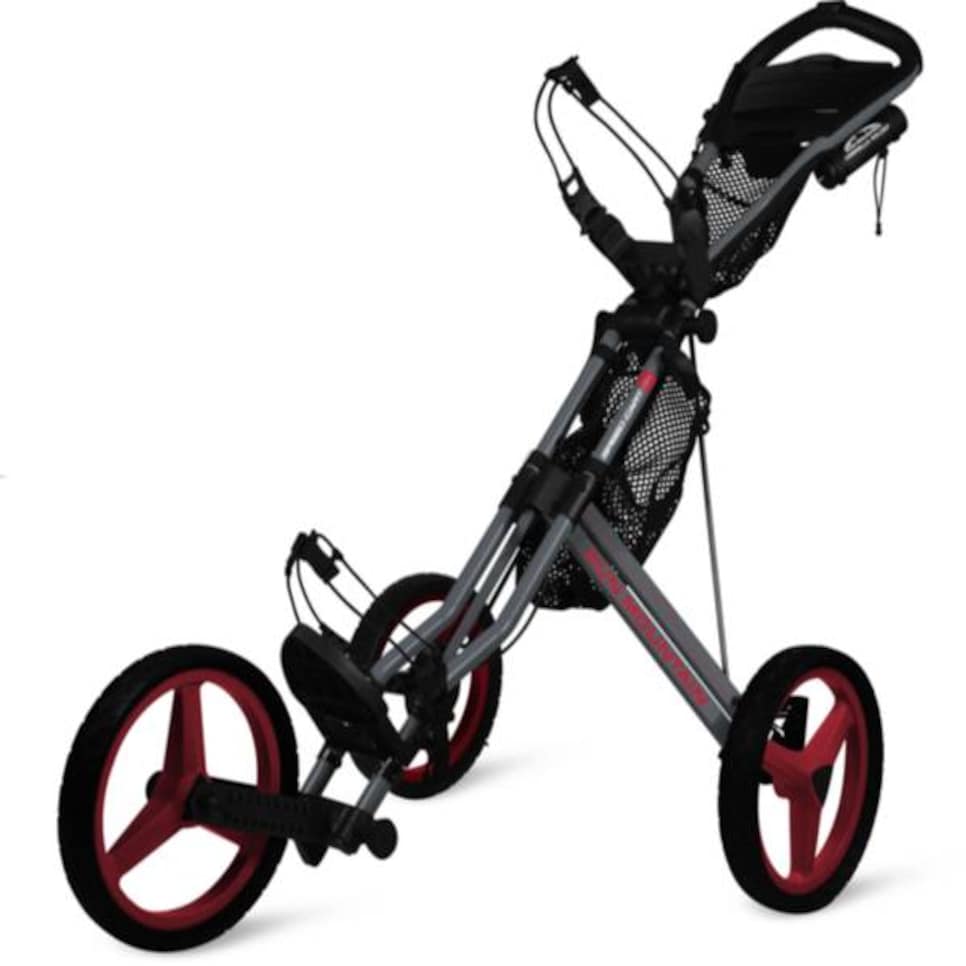 Sun Mountain Speed Cart GX Push Cart
"I was one of those girls who always used a pushcart. I was just so tiny I couldn't carry my bag. I always used one with breaks, three wheels, a cup holder, and a scorecard holder."
$250
|
Dick's Sporting Goods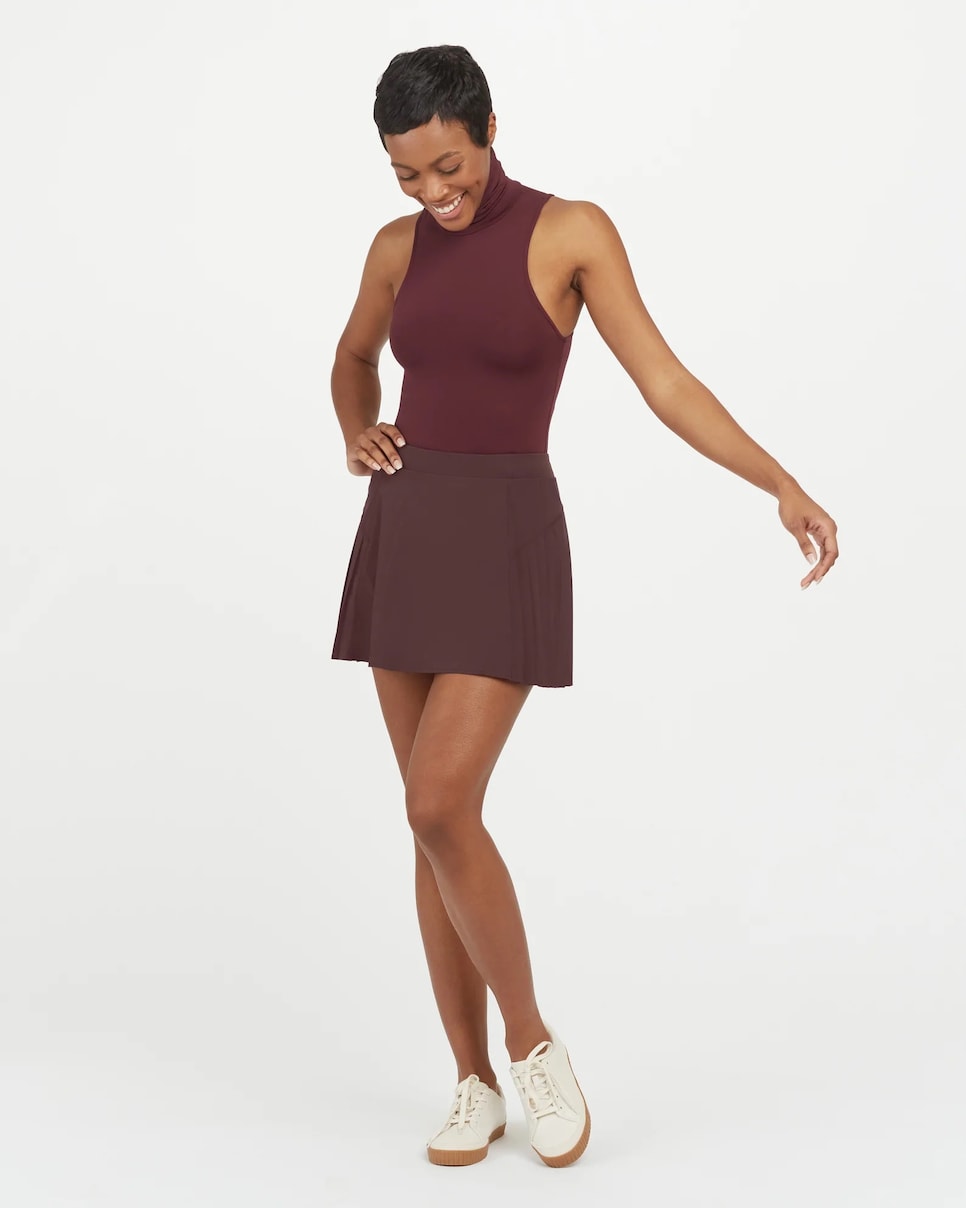 Spanx Get Moving Pleated Skort, 14"
"I've recently been wearing skirts from Spanx, and I love them. They're actually skorts, so they're appropriate for the course and they're a good length. They're super flattering and come in a few colors. Plus, they have the spandex shorts underneath. Alo Yoga has a couple as well. Golf apparel for women is really hard to shop for, but these skirts are my favorite."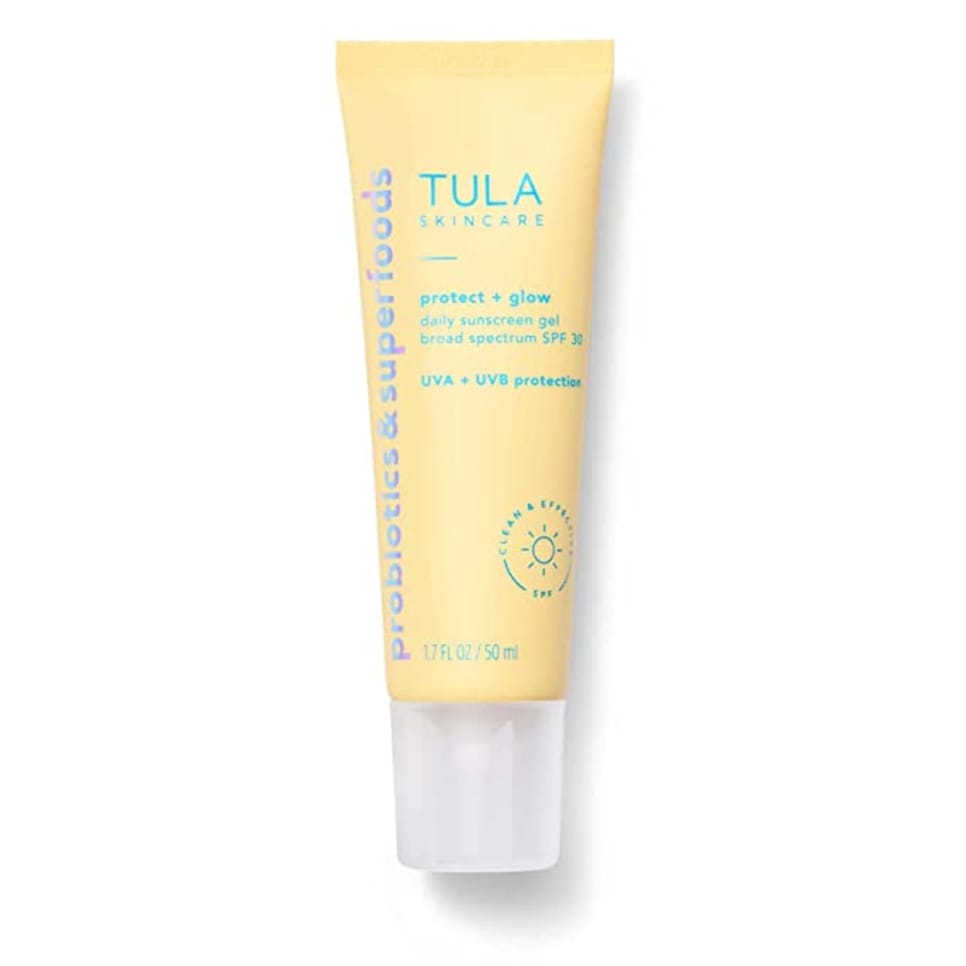 TULA Skin Care Protect + Glow Daily Sunscreen Gel
"Growing up I was horrible about applying sunscreen, but now it's a priority for me. My favorite one is definitely the Tula Gel sunscreen. It is waterproof and sweat proof which is perfect for golf."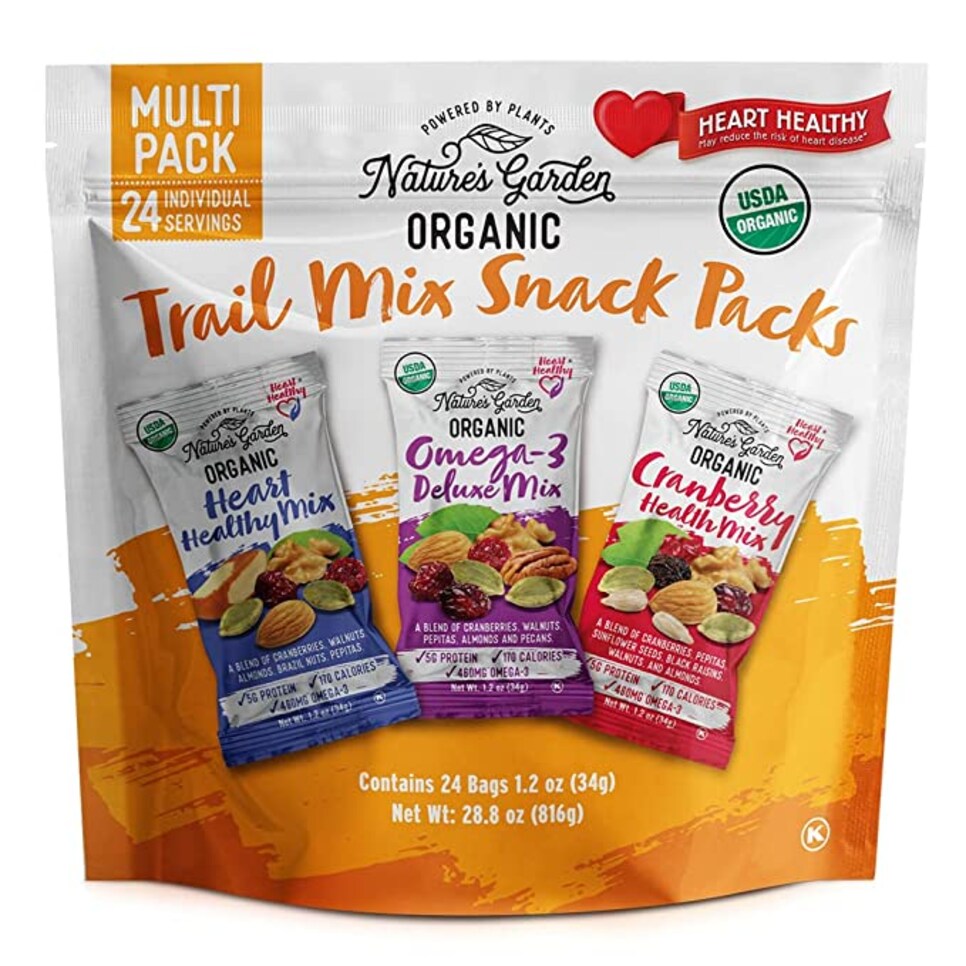 Nature's Garden Organic Trail Mix Snack Packs
"My favorite snack for the course is a trail mix for sure. I would always get back-nine fatigue: I would be so bad about eating and drinking on the front nine and then my back nine would be horrible. Having some kind of protein snack on the course with you is great. Nuts are easy because you can leave them in your bag and they don't got bad."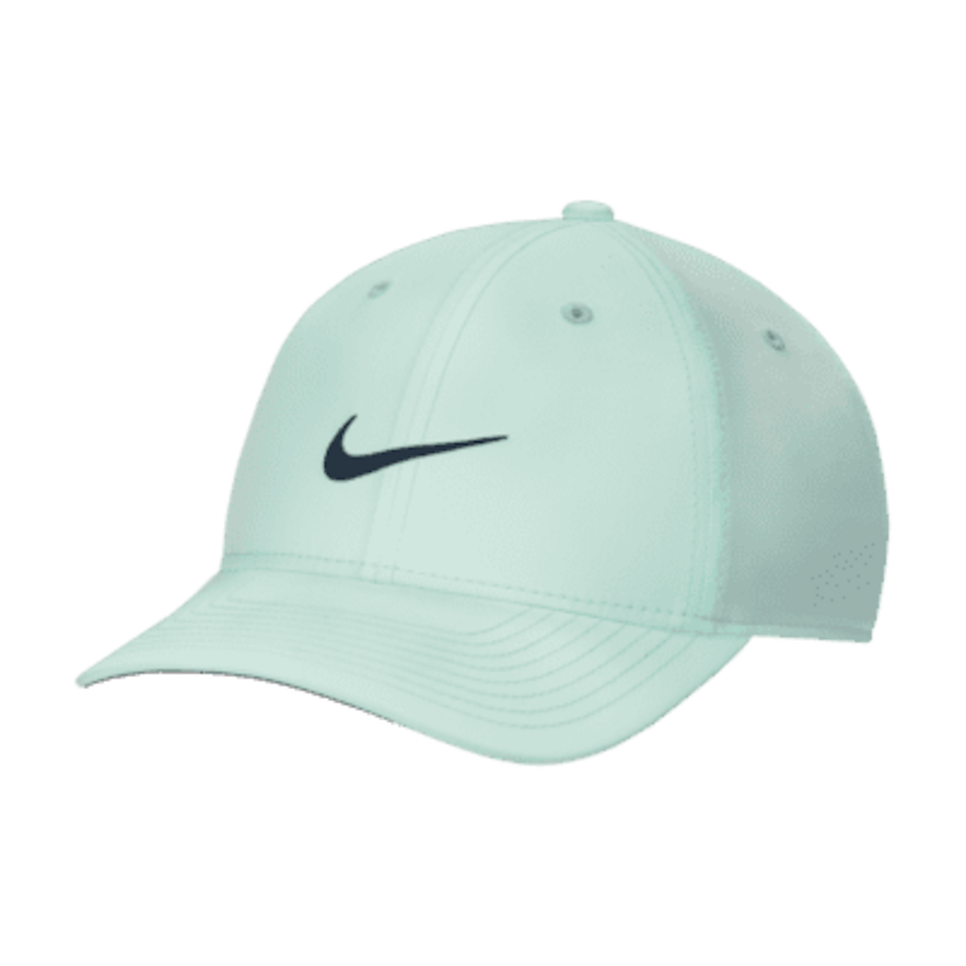 Nike Dri-FIT Legacy91 Golf Hat
"I love Nike's women's hats. They're obviously great for sun protection, but I like the look of them as well."