Short Game
The classic mistake you're probably making on uphill chips, and how to fix it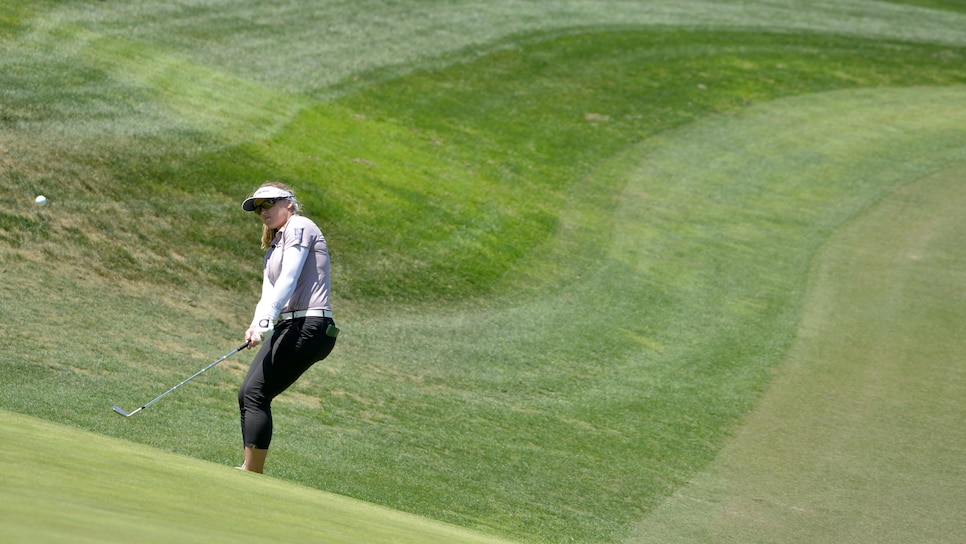 Shooting lower scores isn't always about changing your swing or equipment. Sometimes, improving your score is as simple as changing how you hit certain shots on the golf course. Molly Braid, a Golf Digest Best Young Teacher out of Wisconsin, sees a classic mistake on uphill chips again and again. With their ball on an uphill lie, players grab their sand wedge, thinking that the high-lofted club will help the ball get up in the air, clear the hill and land softly on the green. But instead, the ball pops up too high and comes up short of the green.
Braid's fix for this is a simple one: Use a club with less loft.
"Grab your pitching wedge, 9 iron or even 8 iron depending on how far you hit the ball. Set up with your hips and shoulders in line with the hill," Braid says. "The handle's going to come back and there's going to be added loft to the club. So it'll have more height, like a sand wedge."
Your pitching wedge and 9 iron don't have as much loft as your sand wedge, but when you're hitting from a steep, uphill lie, your pitching wedge is going to produce sand-wedge like results. You'll get that high trajectory up and over the hill, and it'll land soft on the green.