We Hope You Had the Time of Your Life
It sure seems like Aaron Rodgers is gearing up to drop a bombshell on Tuesday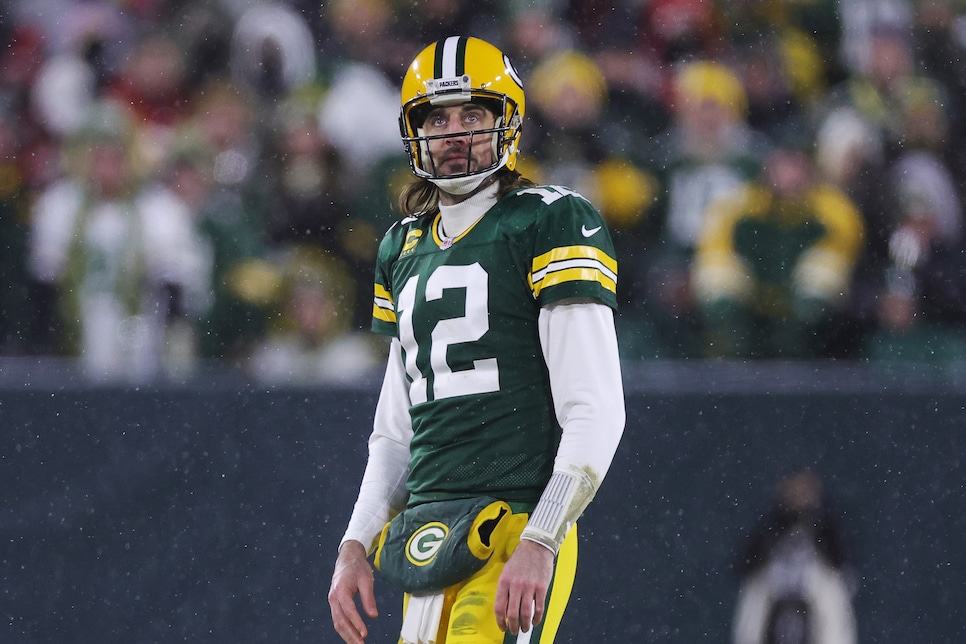 At the time of writing, it's Tuesday morning. The clock is ticking and we're under the gun because last night, reigning MVP Aaron Rodgers began gearing up for something big. That something is going down today, quite possibly live on the Pat McAfee Show, but right now we are in the extremely narrow window between knowing that something will happen and that thing actually happening. How are we so sure? Well, just take a look at this Instagram post from Sunday, which catches Rodgers at his most wistful and nostalgic, possibly sipping a nice glass of red with "Good Riddance (Time of Your Life)" on the turntable.
It's super important to note the final slide, as Ari Merov—one of the millions currently speculating about the thrust of Rodgers' Tuesday online—explains.
Now, Rodgers being a bit of a drama queen isn't newsworthy on its own. What is newsworthy, however, is the actual news that both Rodgers and the Green Bay Packers are apparently getting ready to break.
Needless to say, if you thought this was going to be another drawn-out offseason saga between Rodgers and the Packers, it's not. We're nine days removed from the Super Bowl and we're about to get some closure (which, BTW, it sounds like Rodgers could use from ol Shailene). The big question now is this:
Is this the end of Aaron Rodgers, Green Bay Packers quarterback, or Aaron Rodgers NFL quarterback? We could sit here and speculate, but something tells us we won't have to wait long to find out.